I love to Crochet and I have my own little shop on Etsy with all my makes. I started with blankets but apart from a couple that I have gifted, I have mostly kept them. They took so long to make it was hard to part with them. I then went on to scarves and cowls which were fun to make. But I also found that I enjoyed making baby clothes after I made a little blanket and cardigan for my great nephew. My latest creation is a pink cardigan for a baby girl.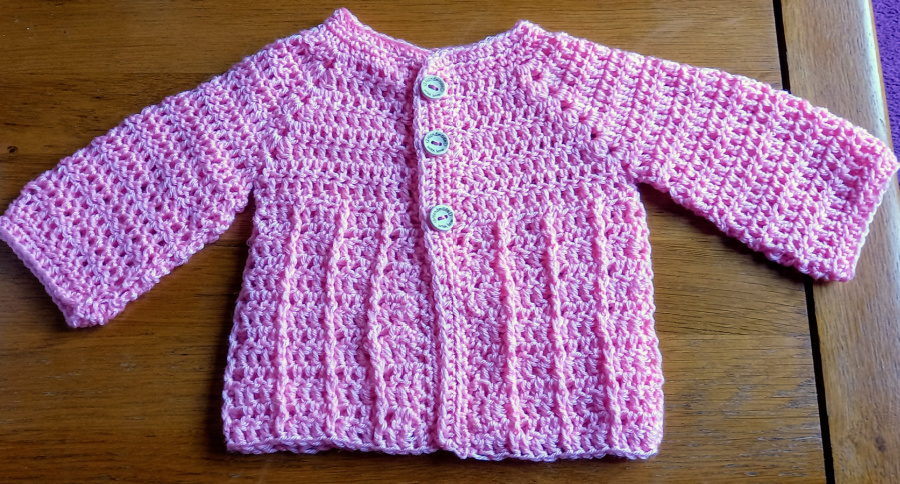 I love this pattern by Kelly Jane Designs and I'm about to embark on a blue version and a lovely bobble baby blanket. I have a selection of these lovely buttons which say 'handmade with love'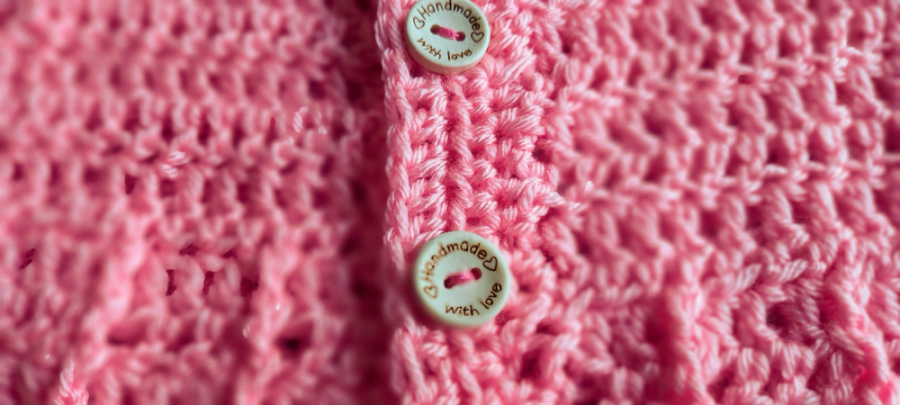 My Baby days are over but I wish I'd learnt to crochet when my children were little. The first time I tried was when I was expecting my first born, but it didn't turn out very well. It was harder then too because there was no internet for help, I had to use books and written pattern. My Mom could knit but not crochet. I can knit a little but I prefer to crochet.
Kerry Jayne provides some adorable patterns and I'm a big fan (not an affiliate, an actual fan!) When you buy one of her patterns you get step by step directions with clear to follow images. It makes learning a lot easier.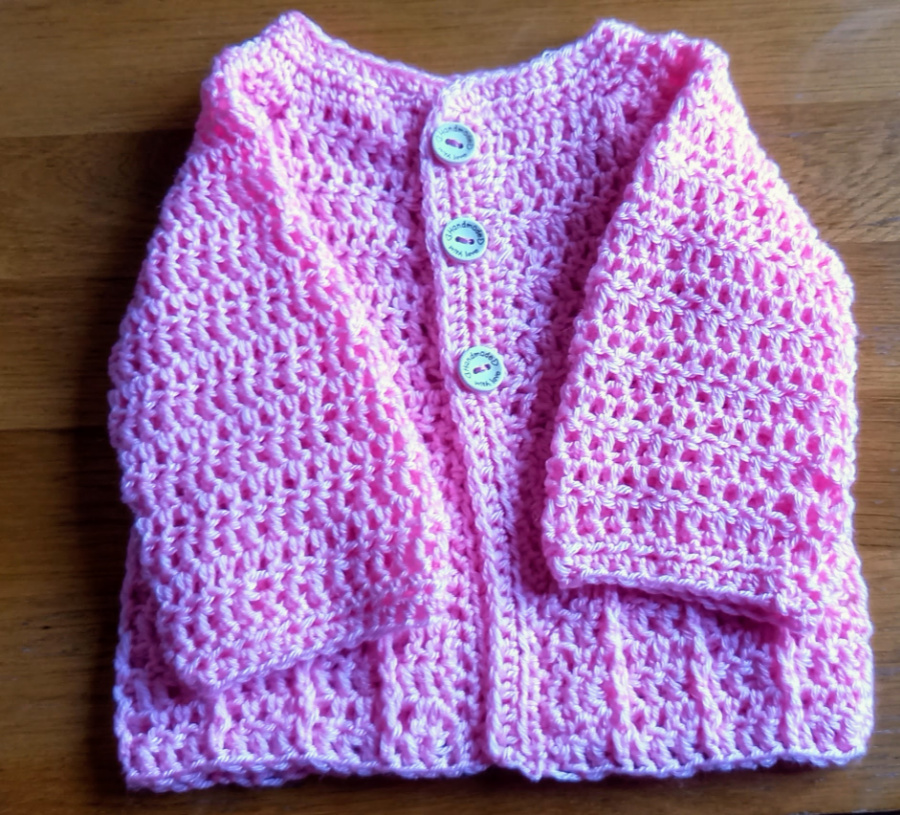 You can find my pink cardigan along with the other items in my Etsy Shop along with a few other items like cowls and mittens, and a lovely blanket.
Do you crochet?
If you happen to be looking for baby gifts Then Never Mind the Mess has a Perfect New Baby Gift List on their blog you may enjoy.