I've not really done much to promote my own Etsy shop but I think now is the time. The weather is now getting cooler and I'm sure my cowls would be appreciated as well as my gloves. I have a gorgeous baby blanket for sale as well and I am planning on adding a few more baby items. I have decided to reduce the price of my makes in the hope that I may have my first sale sometime soon. So here are the items in my September Sale.
Cowls
This is my cosy Batik Swirl Cowl. It has a dappled effect and is in a graduated colour with a picot edge. Perfect to pop around your neck on a cooler day. Sale price is £10.80 and I offer free P&P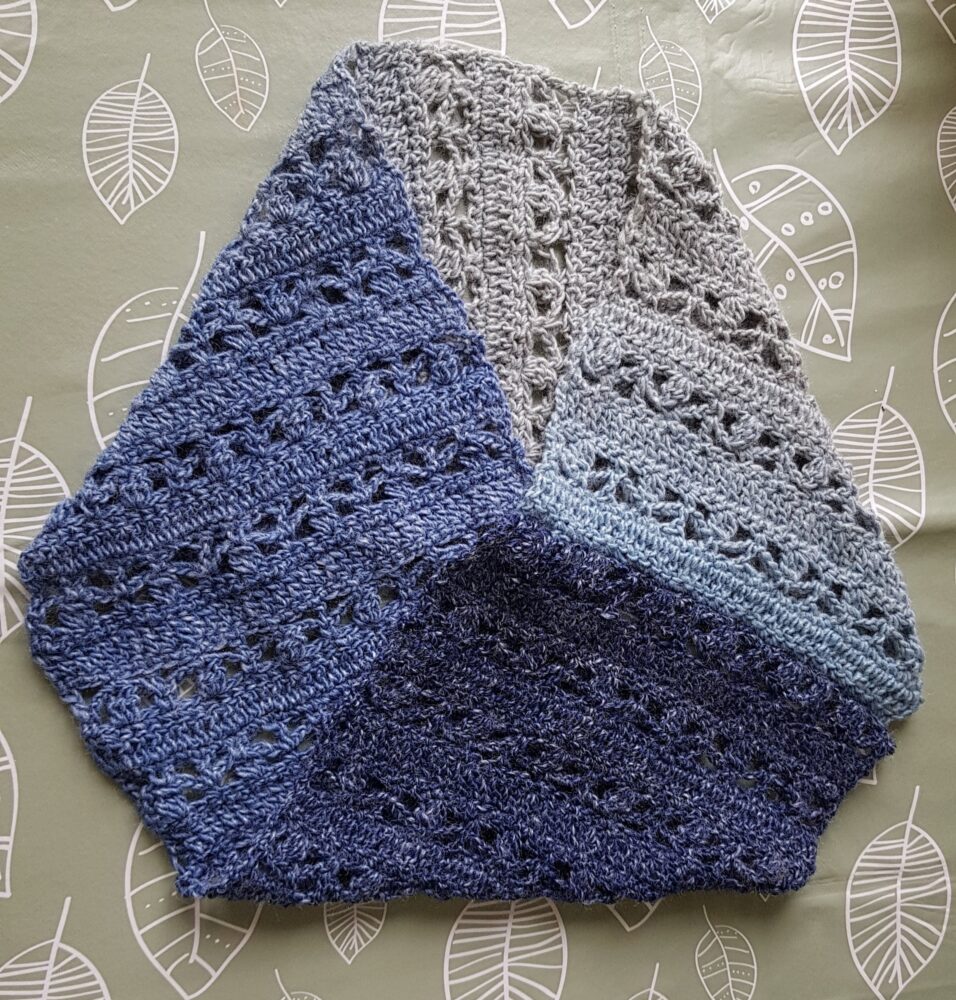 intricate crochet cowl, handmade to feel soft and warm around your neck. The colours are a graduation of blues from a King Cole Caron Cake. Add an extra layer of warmth around your neck, under your coat or on it's own. The cowl is and infinity scarf so it has no ends, just pop it over your head and away you go. Currently on sale for £9.90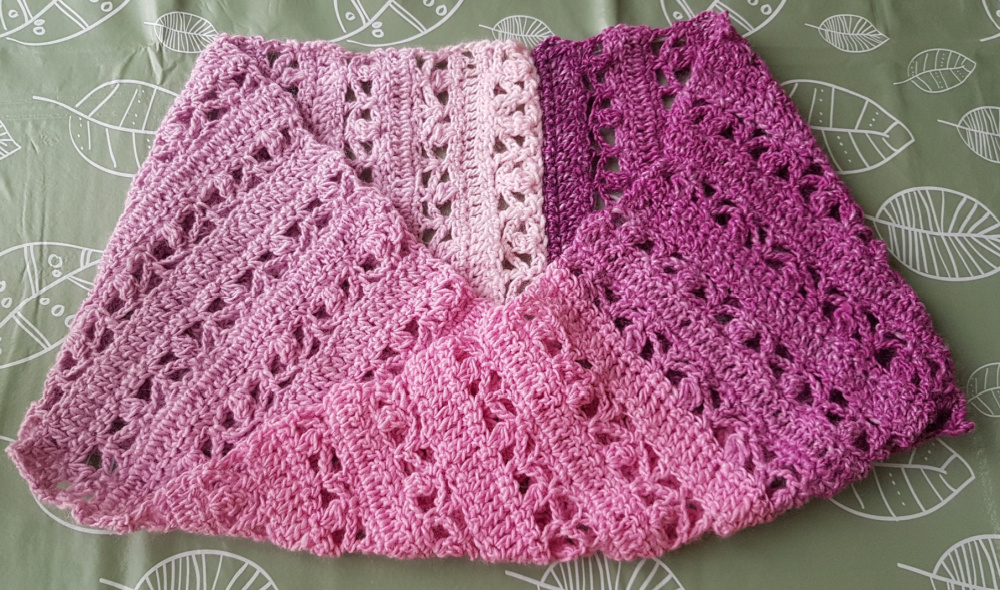 Lovely soft hand crocheted infinity scarf in graduating shades of pink. Slightly longer to give that scarf feel but easy to pop over your head without having to knot. Currently on sale for £9.90
Shawl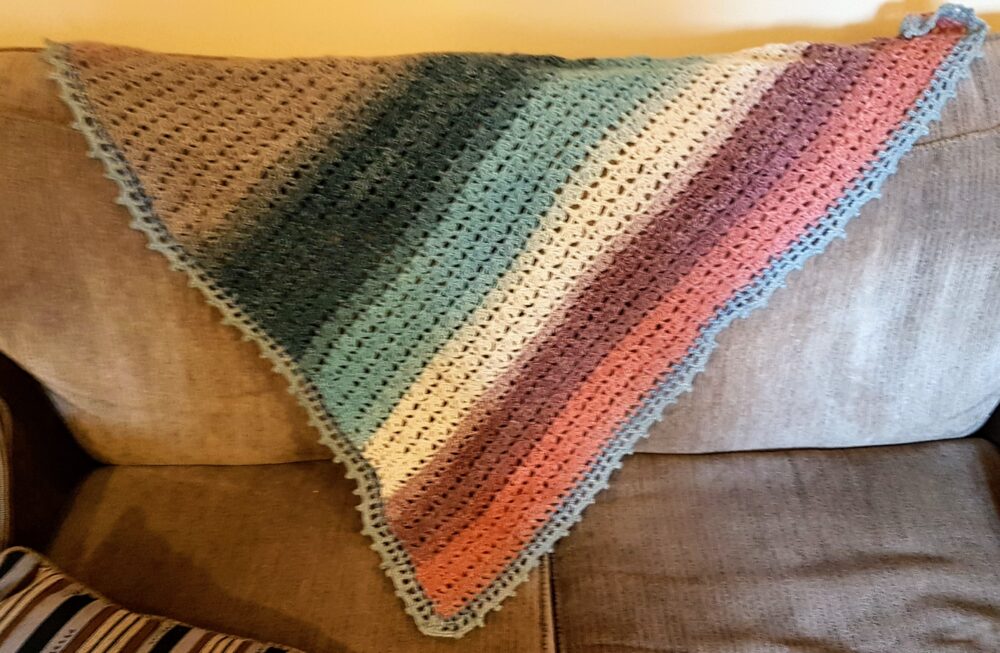 This is a handmade shawl from soft graduated coloured wool. The graduated coloured shawl has a blueish picot edges around three sides. There are some more detailed photos on Etsy.
Gloves
Soft and snuggly fingerless mittens or wrist warmers. Handmade in a lovely soft blue wool with a white trim. Fits small to medium. I'm wearing them in the photo and I have quite skinny wrists (7inches) and fingers, but they will stretch a little. Great for keeping your hands and wrists warm while leaving your fingers free for todays technology. I use the same at home to keep my hands warm while I'm working on my laptop. Currently £6.75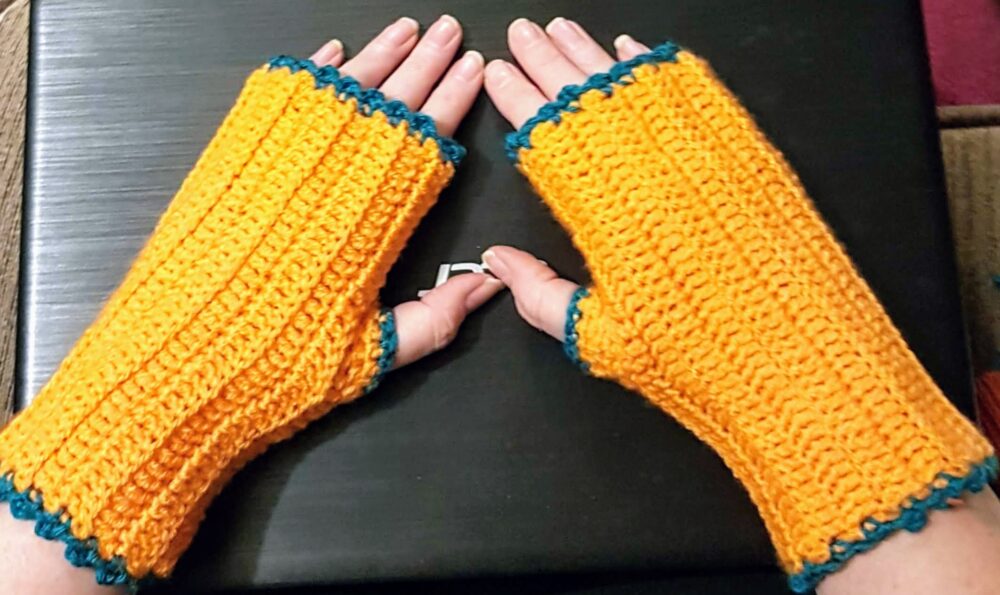 Feel the warmth in these lovely orange fingerless mittens/wrist warmers with a dark emerald picot edging. Hand made with soft wool. Will fit small to medium size wrists, 7-8 inches. Keep your wrists and hands warm while having your fingers free. Thumb also has a little emerald trim. £6.75
Bag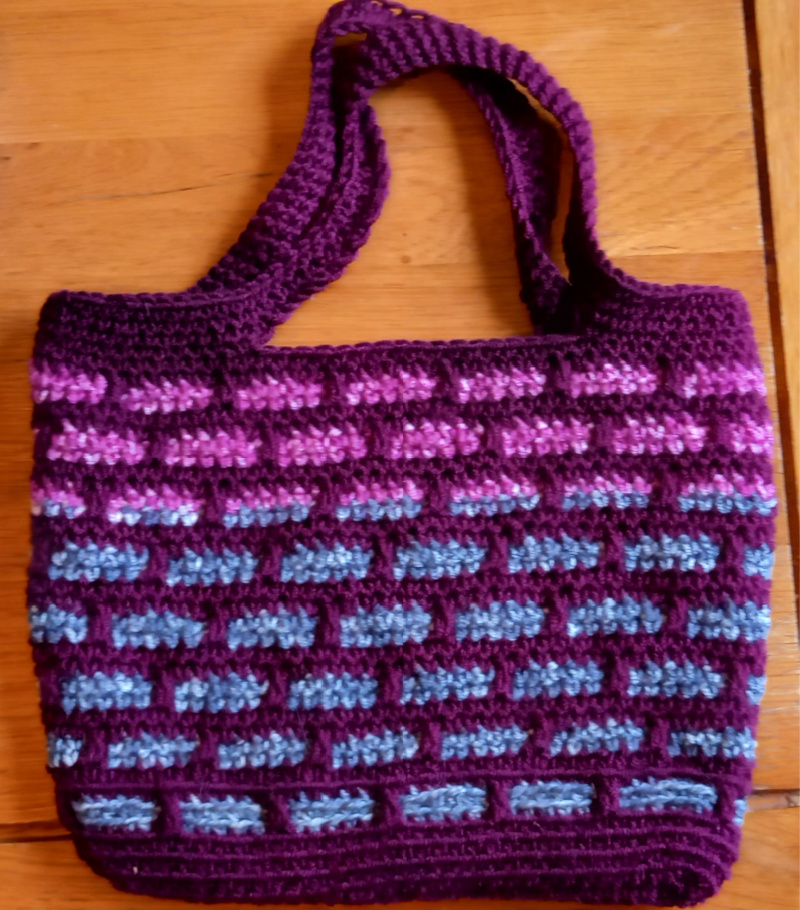 Hand made crochet bag. This little bag is made from mosaic crochet in a brick pattern with crochet handles. It's burgundy in colour with a graduated grey and pink brickwork pattern. It measures 8 inches (21 cm) in width and 6 inches (15cm) tall with a further 6 inches for the handles. Currently on sale for £7.20
Baby Blanket
Soft and sweet baby blanket, handmade crochet in soft DK baby wool. Pastel colours creating a selection of flower panels, each one unique. Flower bed border around the edge.
Approximately 40 by 36 inches, perfect for babies cot or pram. This blanket was a lot of work and is really pretty, it's currently on sale for £27.
Thanks for taking a look. If you are a member of Etsy I'd really appreciate a view and maybe a favourite on my items. Being a new seller I don't get much traffic. Even if you don't buy anything you can help me get noticed a little more. Thank you in advance. xx
Other Posts: I took the Plunge and Opened an Etsy Shop.