Well, not too good really. I did suffer a couple of nasty migraines which prevent me from reading, and in between I was a little more busier than usual. But I managed a few books for the Christmas challenge so I thought I'd do a little recap. This post contains affiliate links.
1984
I'd never read George Orwell's 1984 so I decided to give it a go. I thought it was an interesting read, a great imaginative look at what a different future could look like. It didn't strike me as more than a story though. If I learnt one thing it is that some people will always comply and some people will do things there own way. I wrote a kind of review here.
Platform Seven
Platform Seven by Louise Doughty was my next read and I felt divided by my opinion of it. I loved her style of writing and attention to detail, I was engrossed in all of the characters and their stories, but I did think she'd gone a little too far and the story would have been just as interesting if she had stuck to the main character and her fate. You can read my full review here.
The Book of Two Ways
One of my favourite films is Sliding Doors where the character gets split into two different life times. When I read about The Book of Two Ways by Jodie Picoult I was intrigued because the story sounded similar. Again, I was divided in my opinion of the book. It took me a long time to get through this one as she delved a little too far into the history of Egypt and the wonderful science of quantum physics. (I actually have an interest in quantum physics but it's a bit complicated for a storyline like this.) You can read my review here.
The New Girlfriend
I am a fan of Sheryl Browne, I love the way she brings her characters to life, and as she's from my area I feel a kind of familiar with the places she writes about (And the accents in the audio book editions which I listen too.) The New Girlfriend is a pyschological thriller. It starts with a murder but then becomes a little slow as you learn about each character. It's still a really good read though and a real page turner, I couldn't wait to find out the truth at the end. You can read my detailed review here.
Trust Me
I decided to stick with Sheryl Browne for my next read and picked her new book, Trust Me. I really enjoyed all the twists in this book and read it quickly to find out what would happen next. It wasn't as dark as some of Sheryl's books but it was a really good read. You can read my full review here.
Christmas Challenge
I did read a couple of non fiction books which I've not reviewed yet, but I only managed a quarter of the reading challenge. I'm not disappointed though, any book is a joy, I'm just happy I managed to get some reading in. My daughter has bought me some lovely Terry Pratchett Books for Christmas so I may delve into them when I can. I've read them before but these ones are pretty early so it's been a very long time since I read them.
Don't they look lovely on my bookshelf?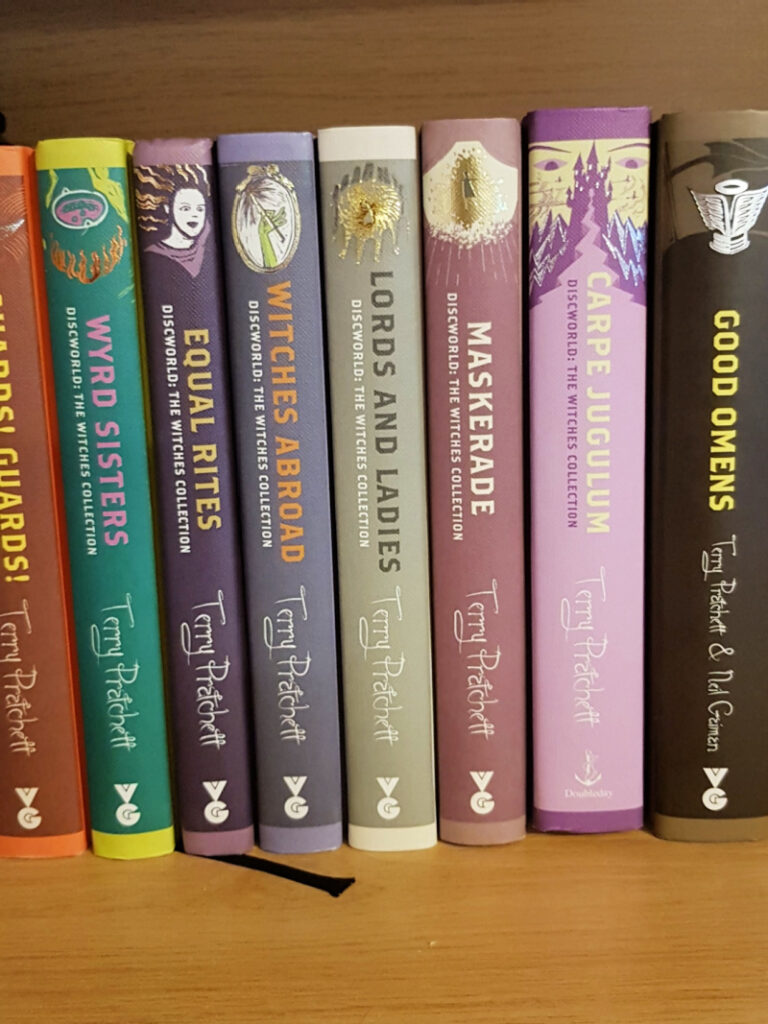 Have you read any Terry Pratchett? I love the Witches Collection.