We always make a gingerbread house at Christmas time. Here is one we made in 2014 and one of my favourite photos.
Chocolate Gingerbread House
This year we have done something a bit different and I bought a Chocolate Gingerbread house from Cadbury Gift Shop.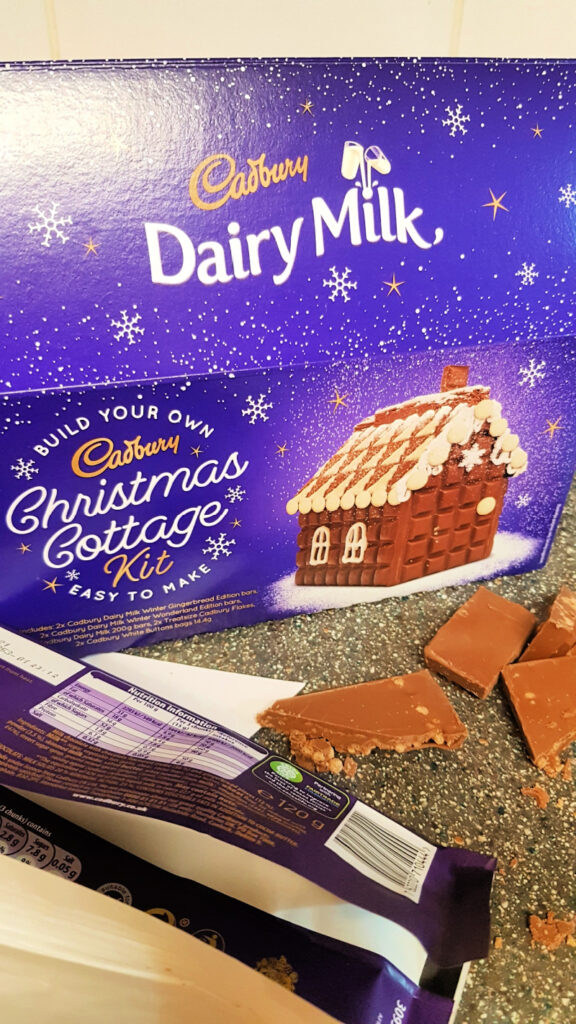 Every thing you needed was supplied in the box, apart from the icing sugar which was optional for a snowy effect. I roped in the Little Man to help me make it and we set to opening the bars of chocolate. The Gingerbread chocolate was first and I had to gently cut it to make the roof shape.
Then we opened the bars of chocolate for the sides and had to break off just one edge. The Little Man accidently broke two, so I broke an extra one of the other side. In the end it didn't really matter. The broken off chocolate was melted in the microwave to create the chocolate 'glue' to hold the house together. It actually worked pretty well.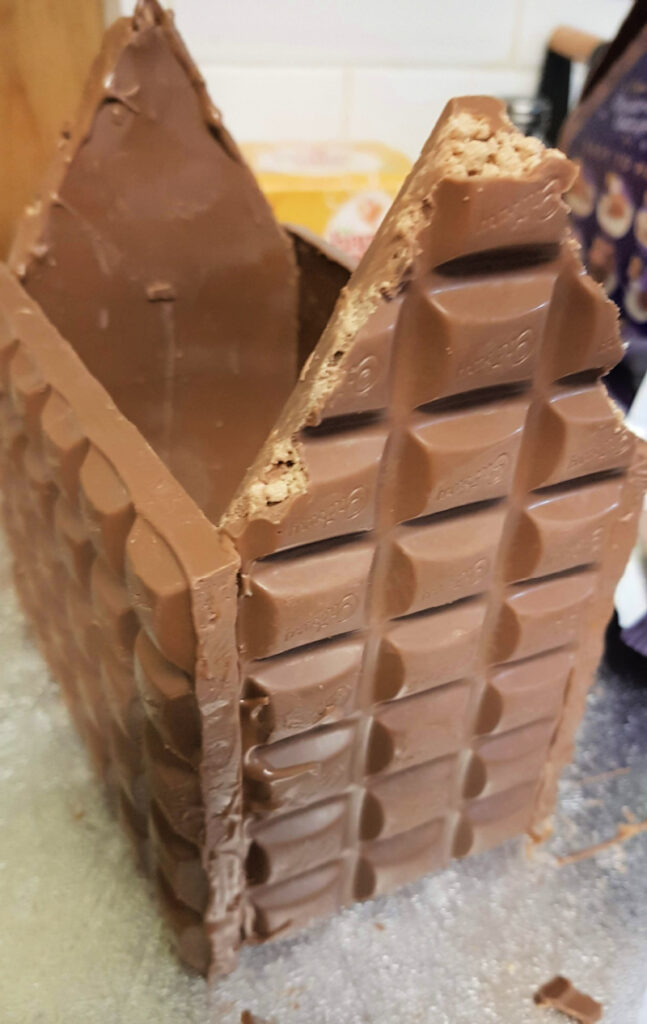 We were a bit confused because the image on the box showed the front and back as having five chunks of chocolate in the width but the gingerbread chocolate only had three. The Dairy Milk had Four, but if we swapped them then the sides of the house would have been too short. We battled on.
Once the building was stuck we opened the bars of Winter Wonderland chocolate, only to find the bars were broken. Oh no 🙁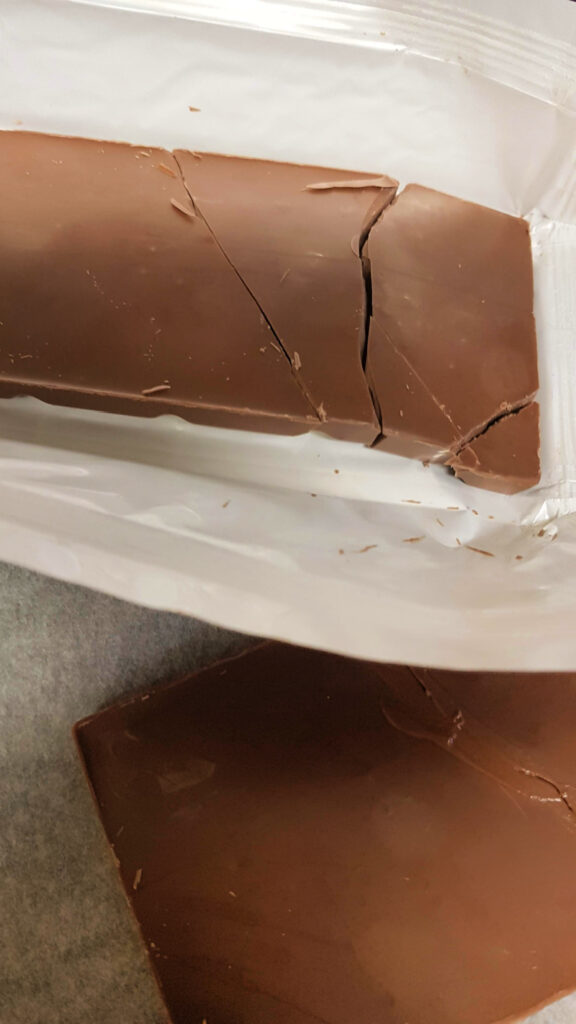 I used the melted chocolate to 'glue' the broken bars and popped them in the ice tray in the freezer for a while while I made a cup of coffee. Gingerbread latte to be precise 🙂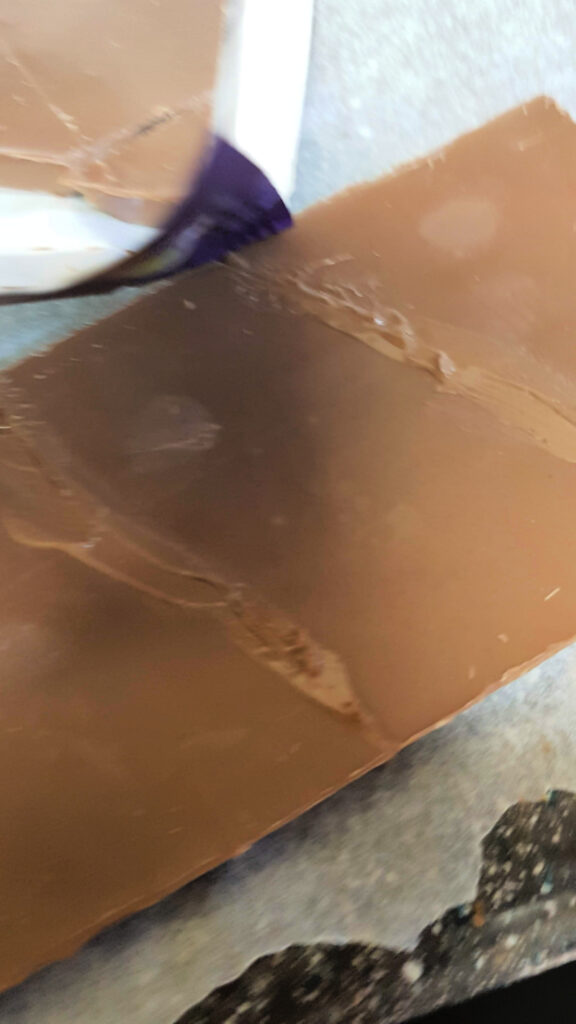 Soon the bars were strong enough to make the roof My repairs had worked. We used more melted chocolate and stuck on the roof. It didn't take long to set.
We added a chunk of chocolate for the chimney and used flakes on the roof (one of the flakes was broken too, but we still stuck the pieced on. By this time I'd lost the interest of the Little Man who had gone off to play some computer game. But Star and No1 Son helped to finish off the decorations. I made a bit of icing to do the windows but it was really hard to ice on chocolate chunks so they didn't turn out too well. We were really happy with the overall effect though. All that was left to do was a dusting of icing sugar snow.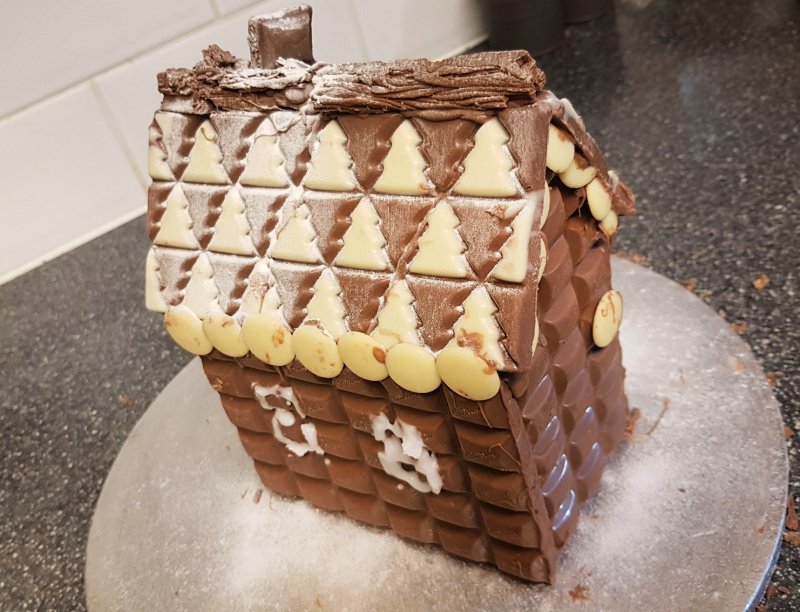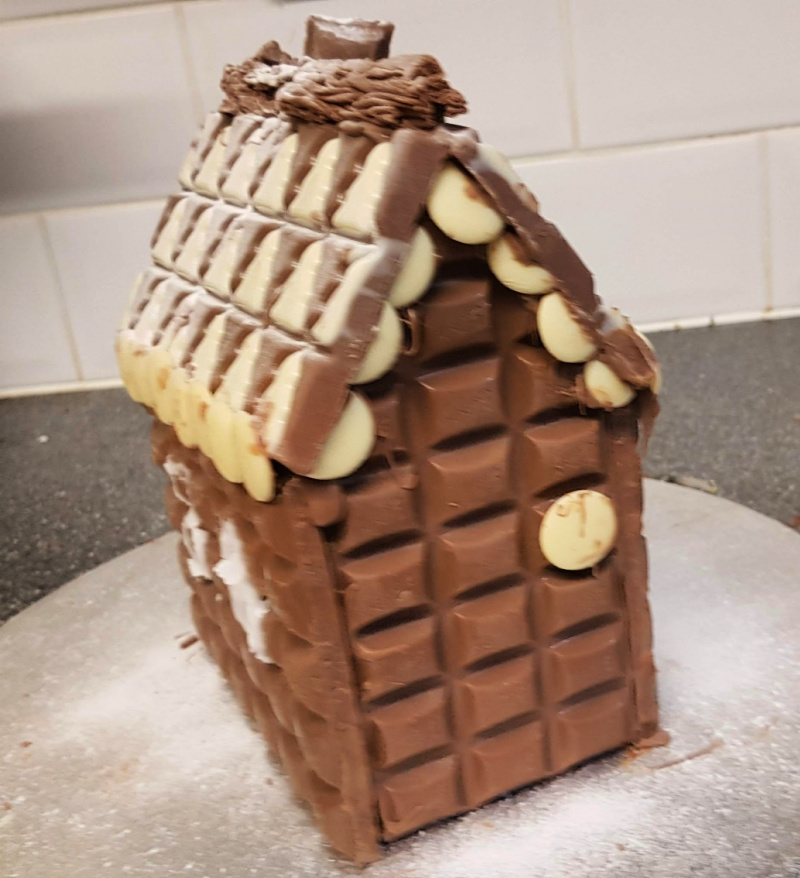 Our final task is to demolish the house and eat all the yummy chocolate. This is our plan for Christmas Eve.
Have you made a gingerbread house this year? What do you think of our alternative Gingerbread house?
I'm always looking for alternative ideas and I love this Walnut Whip Swedish Gnome from Casa Costello.