I was browsing Audible, waiting for my next credit, when I saw this book available for just £1.99 as a daily offer. I bought it on a whim, it sounded intriguing, and listening to the clip I was happy it was something I could get in to. Platform Seven is the first book I've read by Louise Doughty although I know she's more famous for her novel, Apple Tree Yard, which was made into a television series.
The Blurb
Platform Seven at 4am: Peterborough Railway Station is deserted. The man crossing the covered walkway on this freezing November morning is confident he's alone.

As he sits on the metal bench at the far end of the platform it is clear his choice is strategic – he's as far away from the night staff as he can get. What the man doesn't realise is that he has company. Lisa Evans knows what he has decided. She knows what he is about to do as she tries and fails to stop him walking to the platform edge.

Two deaths on Platform Seven. Two fatalities in 18 months – surely they're connected?

No one is more desperate to understand what connects them than Lisa Evans herself. After all, she was the first of the two to die.
My Thoughts on Platform Seven
I'm a bit divided by this book. Louise Doughty is no doubt an excellent writer. She has amazing attention to detail and you are taken in by all of her characters. But maybe that's the problem. Do we really need to know so much about ALL of the characters? It makes for a very long read (listen) but it all comes together in the end with poignant messages.
The book is also divided into several parts. We start with Lisa as a dead person, then she's alive and we get her back story leading up to her death. It's a harrowing tale and a subject that Louise Doughty handles very sensitively and with style. It's a different look at domestic violence, and it certainly gives you food for thought.
Lisa finds out too late that she is indeed a victim, but Louise goes into detail of all the little things that make up the abuse which people do not normally think about.
When we get back to Lisa's afterlife she is trying to find out what happened to her, but she is also trying to find out what has happened to everyone else, which is what makes the book a little more tedious. The main part of the story could have cut the book in half and still been a good story. Maybe the other little stories where not needed, but Louise Doughty was determined to get her messages across. In the end we are all responsible for our fate, but we should also look out for each other.
Some may find Louise Doughty's attention to detail also a little tedious. There is also a fair bit of repetition. Is it to make sure you don't forget the little things, is she trying to incorporate a more deeper meaning to her story?
So just like the book is divided into it's many parts, I'm also divided on my opinion of it. Yes, I enjoyed it, the story, its sadness and even the messages. But would I have enjoyed it just as much if she'd just stuck to the main story and made it into a gripping thriller without the frills? I just can't decide which I would have liked better. However, I believe it has the potential to become as big as Apple Tree Yard.
Today's prompt for Blogtober is 'Never Ever.' I really hope that none of my readers never ever have to endure the stories written about in this book. Sadly, that's not the case for me, which may be another reason I found this a difficult read.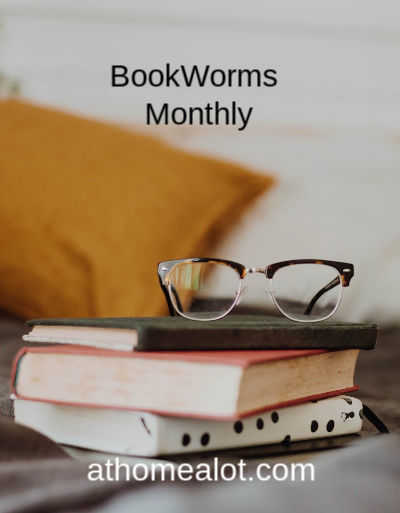 This post contains affiliate links which may earn me some money if you click through and buy something but will not cost you anything extra. Thank you for your support