Please note: I am an affiliate for LSW Mind Cards and although I have not been compensated for this post, if you purchase anything in the future from one of my links I will earn a little bit of commission. Thank you so much for supporting my blog.
CREATE THE LIFE YOU WANT
LSW Mind Cards are a pack of 45 individually designed cards each with a tool or task to help you increase your wellbeing, boost your mood and help you move towards a more fulfilled life.
By introducing positive habits into your everyday, Mind Cards will give you the power to create the healthiest and happiest life for you.
A Free Gift
For the next few days you can get this Relaxation Download worth £2.99 using the code – freelaxation. The recording helps you to relax and drift off for some much-needed 'me time'.
Why not take advantage this weekend and treat yourself.
I've been reading through the e-book, Getting to Know You, by Lili Sinclair Williams, the creator of LSW Mind Cards. I can thouroughly recommend the opportunity for a little self discovery. In this busy world it's easy to forget who we really are and what we want from life.
The book and the cards both help you to become more mindful, but it's broken down into manageable chunks. It's a sad life if you can't afford to spend just 10 minutes on yourself.
LSW Mind Cards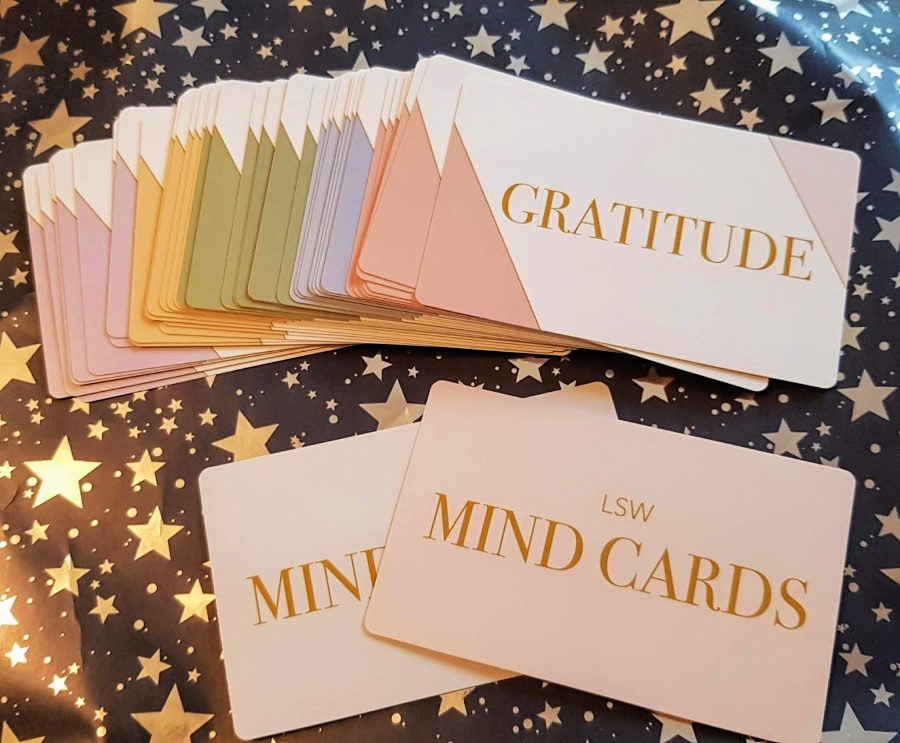 Each day I take a card from my pack of LSW Mind Cards and read what it says, it could be any one of the five catagories, kindness, ritual, gratitude, gratitude, journal or reflection. Then I do what is written on the card. I have started keeping a journal for writing down things that need to be written, but not all the cards require this. Even the Journal cards can just be spent thinking rather than writing down if you don't wish to.
What do you think? Is this something you could incorporate into your life? Can you take just a few minutes each day to focus on yourself?
Please take advantage of the free download while you can and see what you think.