I'm a big fan of LSW Mind Cards and use mine regularly. This morning I shared them amongst my family so we could all pick a card. I thought how great it would be if they were designed more for kids. Then, this afternoon I get an e-mail to say they've introduced a new kids range. I'm first in line for a packet!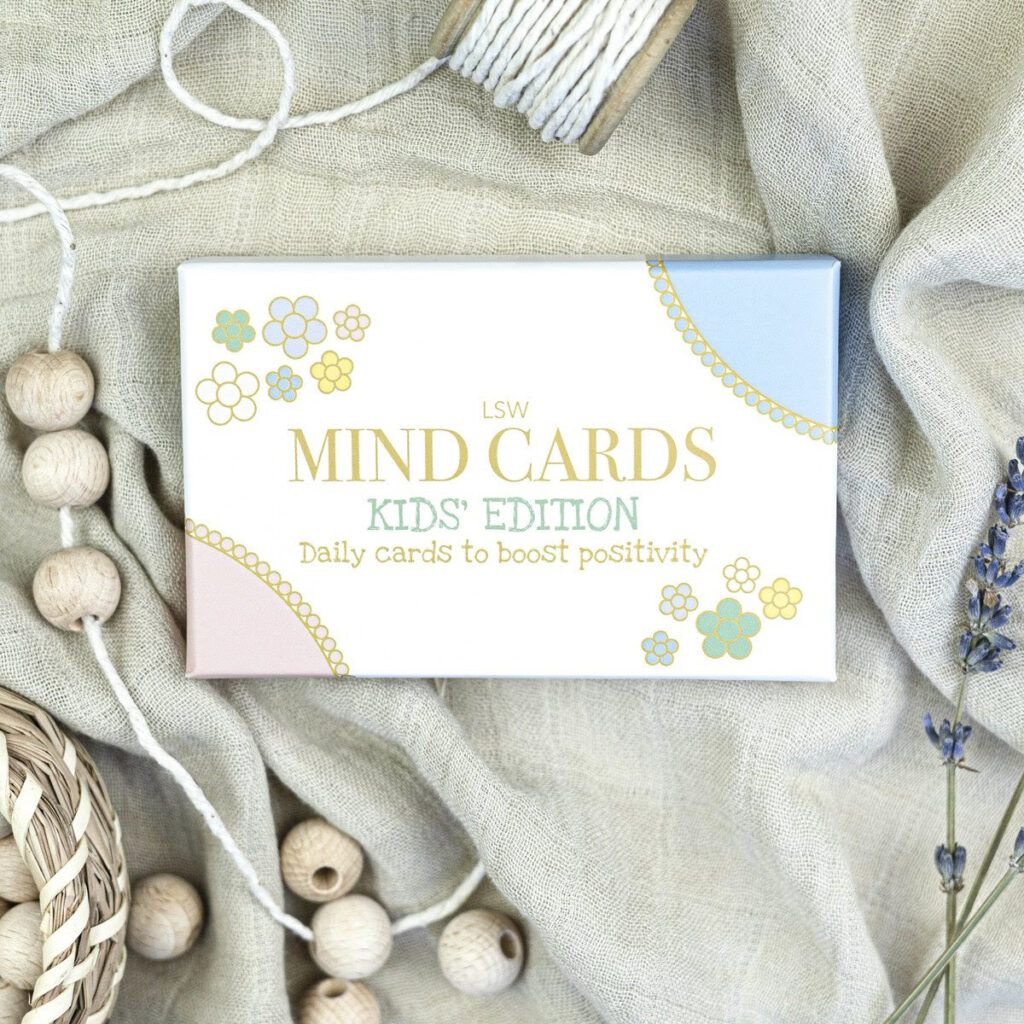 How to use:
Each day select a card at random and take the action stated on the card. LSW Mind Cards will help them to become more mindful of their thoughts and feelings, giving them the tools needed to become more grounded, patient and resilient. The actions on the cards will encourage them to practise compassion, empathy and self-love.
What you get:
30 individually designed cards presented in a beautiful lidded box. The cards are split across the following 5 categories:

Mindfulness – Mindfulness is learning to be fully present in the moment. This can be difficult for children, but by using these simple techniques they can learn to focus their minds on the current task and block out distractions. Calming and clearing the mind can encourage better concentration, divert tantrums, ease tensions and improve sleep.
Gratitude – Gratitude exercises can transform our negative thoughts to positive awareness of what we are thankful for in our lives. Benefits of practising gratitude can include improved self-esteem and mental health, better sleep, and improved supportive relationships with others, as well as a stronger development of empathy, optimism and good manners.
Kindness – We can all appreciate how important kindness is. Kindness triggers the same physiological responses that are associated with happiness. Teaching your child the importance of kindness at an early age can lead to improved self-esteem, a greater sense of calm and reduced anxiety.
Repeat after me – Teaching children to practise positive thinking helps to shape their beliefs from a young age. Saying a statement out loud will encourage your child to create a more positive mindset and healthy belief system. Teaching your child to be kind to themselves builds a healthy foundation as they grow through life.
Today I am – Experiencing emotions can often be difficult for children when they don't have the appropriate words to express what they are feeling. This can lead to difficult behaviour. Encourage your child to talk about what they are feeling and let them choose the appropriate emotion card to attach to that feeling. Discuss what actions they can take to resolve it in a positive way and what they might be able to do next time this occurs.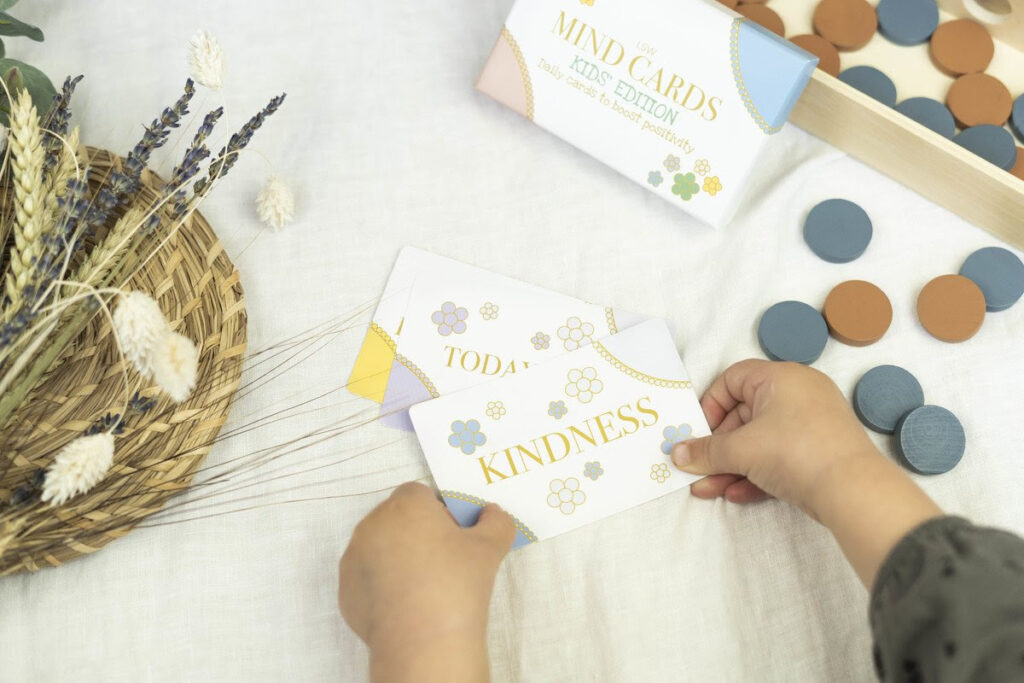 Children's Mental Health
It's been a difficult year, especially for kids. I wrote all about Children's Mental Health on my other blog for Mental Health Awareness Day. We need to look out for Children and something simple like these cards can help them become more aware of their own needs.
Mind Cards are a simple and fun way of becoming more aware of the things on our mind, whether they are bothering us or making us happy.
I love that these ones have been created for children and I think they are a great way for kids to explore their emotions and aspirations.
If you are looking for books for children then Hannah and The Twiglets has a great post of books to help with anxiety.
A Mum Reviews has written a great post on Mental Health for the whole family.
Or if Podcasts are your thing then you can listen to the lovely Helen on her Teenage Kicks Podcast.