This is my chronically ill gift list that I've put together to give people ideas of the type of gifts that people who are ill may appreciate.
I suffer from chronic pain in my back and legs, I hurt when cold, I am a wheelchair user and I don't get out of my home a lot because of my condition. So here are the things I would love the most.
Something to Wear
Clothing is always a good gift, if you don't want to worry to much about sizing then I'm pretty sure that scarves, gloves and socks are a good idea. If you have some idea of size then a nice pair of pyjamas or a dressing gown. Slippers are also a good buy if you have some idea of the shoe size. Although with slippers you can generally get away with Small, Medium or Large. I get through about five pairs of slippers a year, so they would be very welcome.
I have very cold feet so I'm always happy with socks or slipper socks, the brighter the better. I love these slipper socks from The Sock Shop
Hobbies
If you know a person's hobby then buying them anything they can use will be a big bonus and I'm sure they will love it. This can be anything from paint, pens, pads, craft supplies, or if you are buying for me then wool. I can't get enough of the stuff, ask my family! Better still, buy wool with a pattern to crochet or knit, like this lovely blanket from Deramores.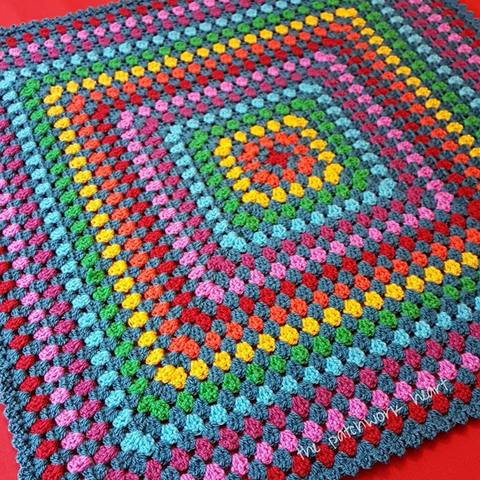 Pill Organiser
Someone who needs a lot of medication will need to keep it organized. I would love something like these pill organisers from Etsy to keep my medication safe and ready to take.
Books and Magazines
Reading is a great way of chilling out, whether you are just getting ingrossed in a novel or learning something new. There are so many books to please just about everyone. Try the gift finder at Waterstones.
If you can't think of a book they would like then how about a magazine subscription. They make a great gift and you can buy a six or twelve month subscription. I love my crochet magazine subscription but I've also enjoyed cookery magazines, and I know plenty that would love the new Seven Worlds One Planet magazines.

Candles
There is nothing I like more than having a candle burning while at home. It makes the room smell nice and helps to make me feel relaxed. At Candles Direct they have a huge assortment of lovely candles, including Yankee candles. They also have some lovely gifts including bath and body products and vegan friendly gifts.
Mindfulness Gifts
A lot of chronically ill people turn to mindfulness to help them. It may be that they enjoy mediation or yoga, or colouring books. LSW Mind Cards are a new product which are designed to make you become more mindful. Each day select a card at random and take the action stated on the card. Building the habit of making positive choices each day will help you lead a more fulfilling and happier life. The box is attractive and would make a lovely gift.
I hope you have enjoyed my little gift guide and that it has given you some ideas for gifts for that person you may know that is suffering from a chronic illness, or even a temporary illness. We all need a little pampering sometimes. Emma also has a fantastic list of gifts that let someone know you are thinking of them over on her blog Emma and 3 here.
Disclosure: This post contains affiliate links which will cost you nothing to click but may earn me some money if you click through and purchase something. Thank you and Merry Christmas.
See another of my gift lists here.