I had a bad week last week and to be honest, I don't know how we managed with our missing shopping. but we did. I did my online shop on Sunday like I normally do and fell asleep halfway through. Urgh, it's something that happens to me frequently. I've even been known to continue typing on my laptop after falling asleep. My husband or son will take it away until I wake up.
Anyway, I had managed to save the shop and even check it out before nodding off, I think I knew it was going to happen. So, it was still there and all I had to to was finish it off. Only, despite being awake this time I didn't complete checkout and was only sent my first half of the order, the rest of my shopping was missing.
It took a day or two to realise that I was missing shopping that I was adamant I'd bought, but as I don't put the shopping away I hadn't noticed. So, meal plans went out the window and we managed with what we already had. In fact we managed fairly well and I even stuck to my No Take Away plan.
This week I went to log on to my usual Sainsburys but they had zero spots for Monday delivery. It was the same with Morrisons. So I went to the Asda site and managed to get a slot. Then I booked a slot for Sainsburys for Tuesday. It takes so long to shop somewhere new. And now I'm not sure that I've not replicated shopping in both trolleys despite my constant checking. I'm beginning to think that I shouldn't be allowed to do the shopping at all!
This Weeks Meal Plan – with no missing shopping
Monday – lasagne/bolognese
Tuesday- fajitas or enchiladas
Wednesday – gammon and chips
Thursday – pasta bake
Friday – fish/chicken and chips
Saturday – curry
Sunday – lamb roast
I'm currently £50 under budget so that will help if the meals are not welcomed. But it will be a trip to the local supermarket.
I wonder if I can make it through to the end of March without buying a take away…wish me luck! Lining up with Katy Kicker's meal planning linky See what everyone else is cooking this week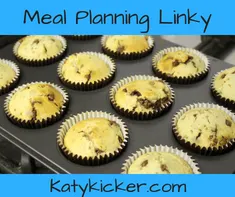 My previous meal planning post