This week we are on to the second birthday of the year, Graham, my husband. We won't be going out anywhere so we'll probably have a take out on Wednesday.
Last weeks meal plan went okay. We didn't have a Brinner (fry up) we just had battered chicken we found in the freezer with chips. The pizza was replaced with my home made puff pastry pizza. The Chorizo and Mozzarella gnocchi bake was really delicious. Well definitely have it again sometime. Although the recipe said it was for 6 and it was barely enough for three of us (the others had pasta bake as they were not keen to try gnocchi.)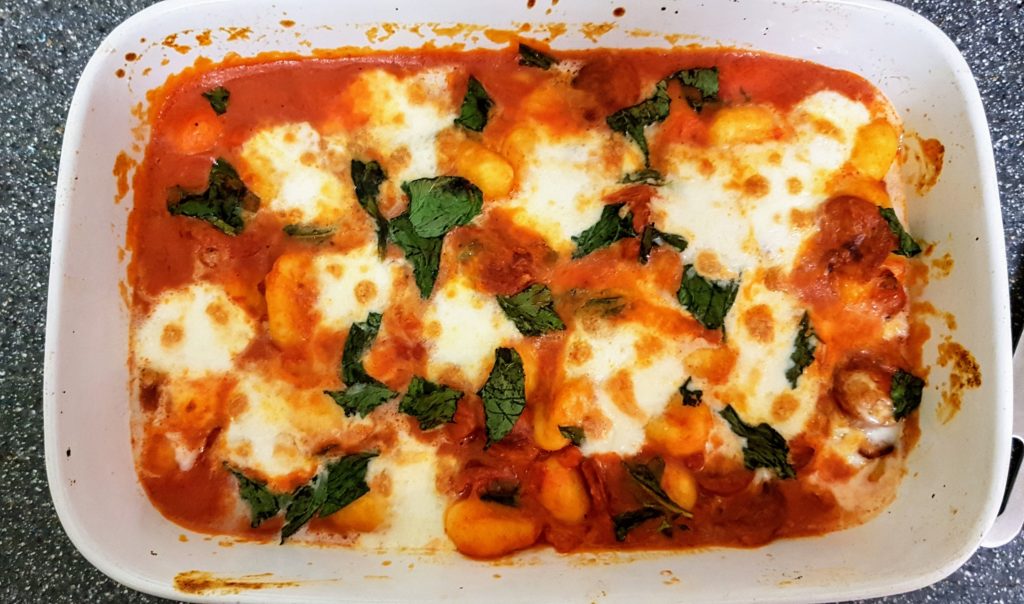 The Planner
The planner has taken it's place on the fridge and it's being used well. I'm getting more suggestions off family members for what they fancy, or if they wish to change something. It's also good for remembering what we have planned for each day so we can make sure we have all the ingredients. I filled it in this week and then did the shopping. Then I remembered it was Graham's birthday! So we will have to bake him a cake and swap Wednesdays meal for a take out of his choice (I bet it's Indian curry!)
This weeks Menu + Birthday Meal
Monday – pizza
Tuesday – Fry up (Brinner)
Wednesday – Birthday Take Out
Thursday – spaghetti bolognese (or lasagne)
Friday – Fish and chips
Saturday – chicken pasta bake
Sunday – pie and mash
I will have to get the kids in the kitchen to make our favourite chocolate Cake for their Dad's birthday…no idea what we'll decorate it with yet though. Maybe my little chefs can come up with something.