I recently watched Stay Close on Netflix which was based on a book by Harlan Coben. I enjoyed it so much I thought I would give one of his books a read. The book I chose was The Stranger, which can also be found as an adaptation on Netflix.
This post contains affiliate links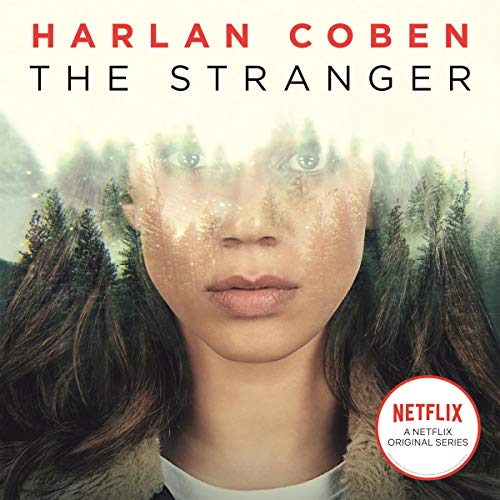 I listened to the book on Audible and found the narration pretty good even if I generally avoid American narrators. It's always good to have a listen to the preview first.
The Blurb
The Stranger appears out of nowhere, perhaps in a bar or a parking lot or at the grocery store. His identity is unknown. His motives are unclear. His information is undeniable. Then he whispers a few words in your ear and disappears, leaving you picking up the pieces of your shattered world.
Adam Price has a lot to lose: a comfortable marriage to a beautiful woman, two wonderful sons, and all the trappings of the American dream – a big house, a good job, a seemingly perfect life.
Then he runs into the Stranger. When he learns a devastating secret about his wife, Corrine, he confronts her, and the mirage of perfection disappears as if it never existed at all. Soon Adam finds himself tangled in something far darker than even Corrine's deception and realises that if he doesn't make exactly the right moves, the conspiracy he's stumbled into will not only ruin lives – it will end them.
My Review of The Stranger
The reason I loved Stay Close was because of all the twists and turns in the story and the shocking ending. The Stranger also delivered on these parts, although even just two stories along I'm starting to see a pattern.
I was gripped by the storyline straight away. The Stranger was intriguing and I wanted to find out exactly what was going on with Corinne, the main character Adam's missing wife.
The story bounced around a bit between characters but that was fine, it was interesting to see that the Stranger had other 'victims' too. But then came the gruesome bits which seemed a little out of line with the rest.
We found out why there were murders and who was doing them, but were they connected to the stranger? All was revealed towards the end but then we were left with a big whole in the story that needed filling and it turned out to be something completely different to everything else. I think that's the best I can explain it without giving it away. I love surprises like this, especially if they are given a decent conclusion and loose ends tied up. I'm not so sure the book delivered on this, yes it was all tied up, and possibly believable, but it just seemed to be lacking a little something.
Would I read another Harlan Coben book? Yes, probably, he gives a very fast past complicated plot which leads you up so many wrong paths and I love that. But I worry that his formula might become a little repetitive.
Would I watch another Harlan Coben series? Yes, I really enjoyed Stay Close although after reading the blurb on the book, I'm not so sure the television stays portrays the book the same way. This is also the same for the Stranger, one big difference is that the stranger is female, where in the book The Stranger is male.
Here is a quote from What We Reading about The Stranger.
"Harlan Coben is one of the best in the business when it comes to thrillers, and The Stranger is definitely one of his high points. The twists and turns come at a blistering speed across the book but are never jarring enough to make you feel discombobulated. The premise of having a sinister strange dishing out our darkest secrets is a chilling one, though the book didn't quite have that gut-punching lasting impact we were really hoping for."