I've had to publish My Sunday Snapshot here as I can't seem to do anything with my main blog raisiebay at the moment. I really wanted to share my photo of the gorgeous pink and purple sunset we had a couple of evenings ago. Apart from making the image smaller, I have made no changes at all.
The Sunset passed by really quickly so I was so happy I managed to catch it. I took the photo through the window, but by the time I'd opened the door to take another, the sky had changed and was no longer a pink and purple sunset.
I've seen many pink skies but this one was more purple than I've noticed before. It really caught my eye.
Birthday Boy
On a completely different note, it was my firstborn son's birthday this week.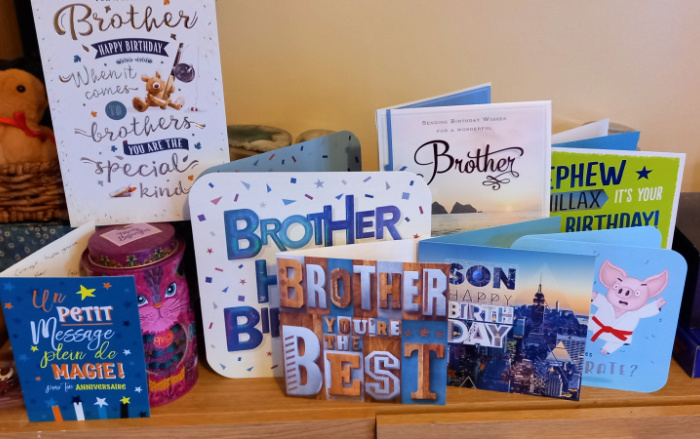 We've had a really nice week with lots of family time. Yesterday I was reviewing some new games and the kids loved them, we had lots and lots of none screen time. We playing Chinese Checkers, Go and Dominoes. Then the kids carried on the fun with Mastermind and Mancala. I have had my Mancala set for over 20 years and it's still a family favourite. (I really can't believe that in all that time we have not lost a single marble!)
One last photo of Boo playing Mancala with her friend…see how fast her hand is moving those marbles!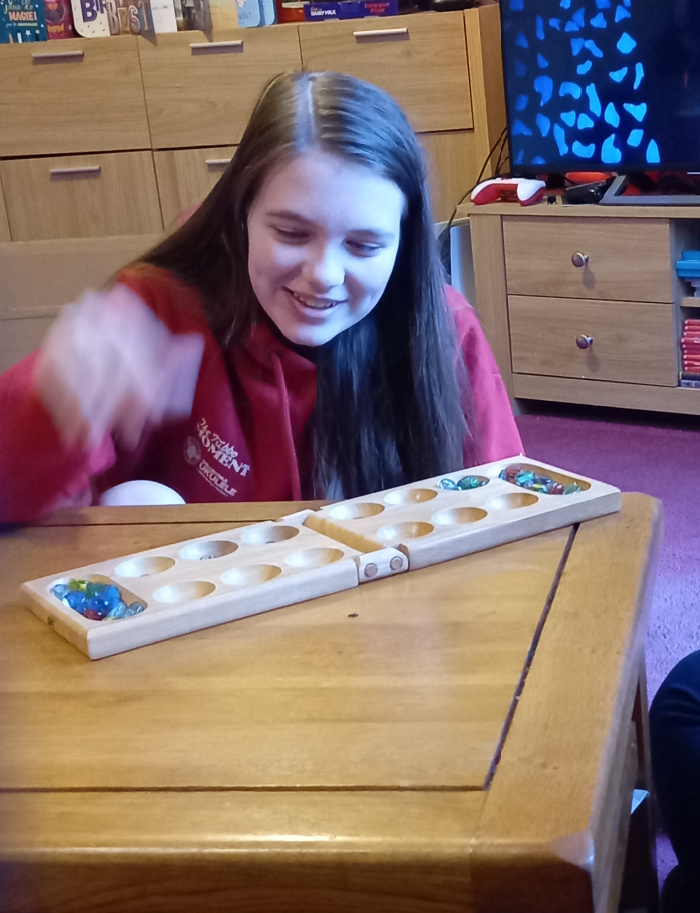 Do you have any favourite family games?
Join my book worms book club linky here.