If you read my other blog, Raisiebay, you may already know that we have a new baby in the family. My niece had a little boy just a few weeks ago and he is the most adorable little baby, I just had to get my hooks out and make something for him. I decided to crochet a blanket and a cardigan.
First up, I bought my wool, I chose Stylecraft Special in Aspen colour. I did think it would be more blue, but it was a kind of aquamarine colour, which happens to be my niece's favourite colour.
Baby Blanket.
I tried lots of patterns but I decided on just a simple waffle crochet stitch to make this square pram size blanket. But it needed a little decorations so I made a couple of bunnies to sew on the corner.
Baby Cardigan
I chose my cardigan pattern from Kerry Jane Designs on Etsy.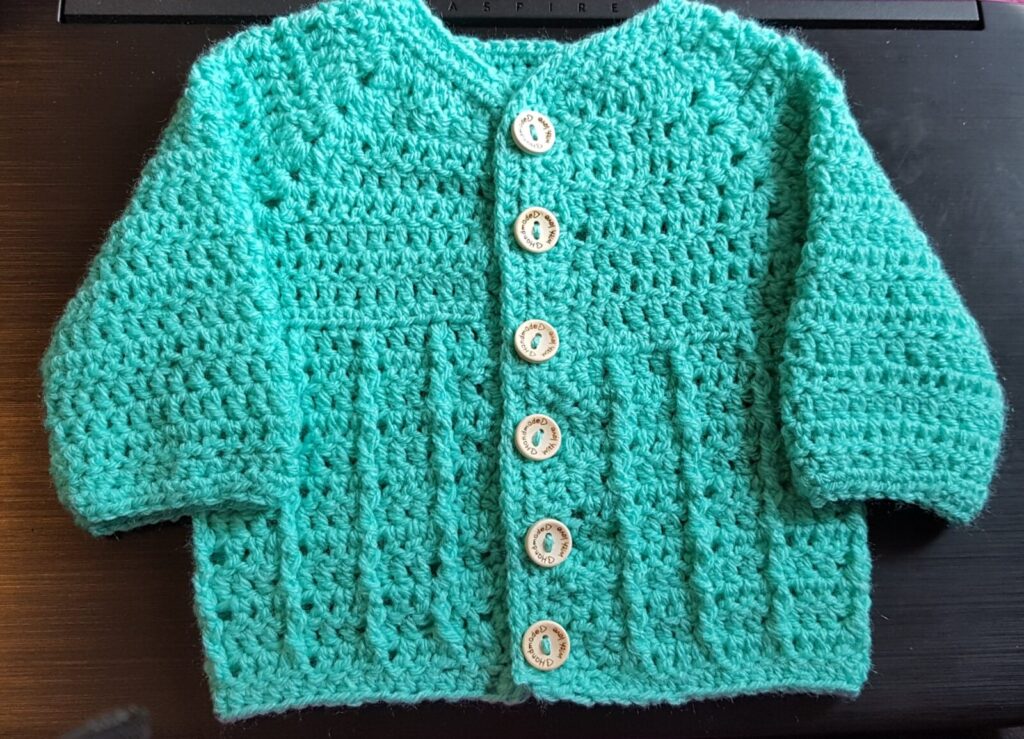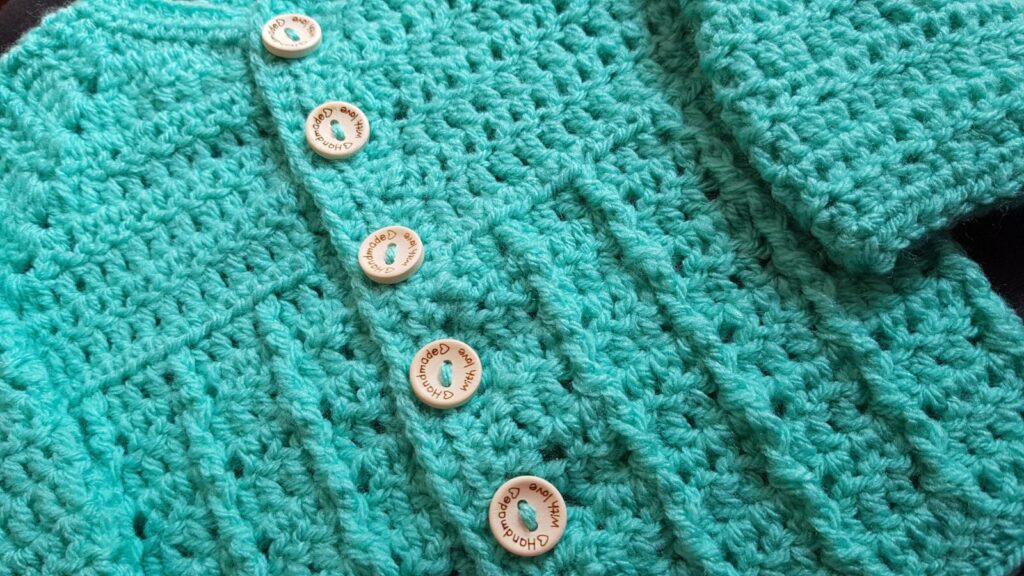 I bought the buttons on Amazon which were a great bargain. Just £6.99 for 150 buttons in different sizes. Each one is printed with the words, Handmade with love and with two little hearts. I think they are perfect for a baby cardigan.
I made the cardigan in the newborn size but as my great nephew is so tiny it doesn't fit him yet. I am thinking of making some more for my shop as it's such a great pattern.
You can see more of my crochet here on this blog. And you can see some of the things I've made for sale on my Etsy shop which is also called At Home A Lot.
This post contains affiliate links which may earn me a little money if you click them and go on to purchase something, but they will cost you no extra. Thank you for supporting my blog.