My latest audio book was The Strange Journey of Alice Pendlebury which I read for free from Amazon Kindle Unlimited. I'll get on to the book review in a moment.
I love Audible but I keep listening to more than one book every month and I needed to get access to more books without paying too much. Audio books are generally more expensive than normal books or ebooks. I decided to sign up to Amazon Kindle Unlimited which gives me access to many more books with audio narration. And I get three months free to try it out.

The Strange Journey of Alice Pendlebury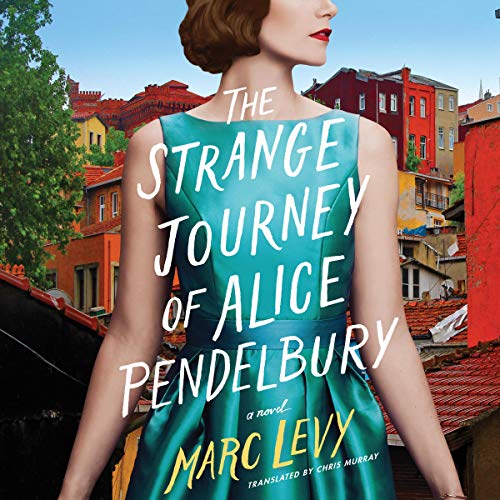 The Blurb
Alice Pendelbury believes everything in her life is pretty much in order – from her good friends to her burgeoning career. But even Alice has to admit it's been an odd week. Not only has her belligerent neighbor, Mr. Daldry, suddenly become a surprisingly agreeable confidant, but he's encouraging her to take seriously the fortune-teller who told her that only by traveling to Turkey can Alice meet the most important person in her life.

What's more, the peculiarly insistent Mr. Daldry has even agreed to finance Alice's trip – one that against all reason seems to be predestined. It's on this journey, crazy from the outset and strangely irresistible, that Alice will find out that nothing in her life is real, that her past is not true, and that the six people she's about to encounter will shape her future in ways she could never have dreamed.
My Review
The book was originally written in French but it was translated by an American, which gives it a strange American themes to the English scenes. You may spot them, but I wasn't overly bothered by them. The narrator was agreeable to listen to, but I always advise anyone purchasing an ebook to listen to the preview.
The book is available on kindle and paperback too, I'll give links at the end of my post.
This is not the kind of book I would normally read but I was drawn in by the blurb. It sounded quite fascinating and a little bit mystical. The story is basically a love story, but it has lots of little twists and love is not the obvious objective.
I really enjoyed the stories of life in Turkey. For someone who hasn't travelled much I love hearing stories about other countries. Of course, there was also some of the sad history in the story too. The actual book is set in the 1950s but it also covers 1915 which was a pretty awful time for the Armenians living in Turkey. It encouraged me to read a little more into what happened back then.
Alice Pendlebury is a likeable character and she doesn't 'do' nonsense which is great. Mr Daldry is not so likeable at first, but he grows on you. It's never really explained why he is so uptight, but it's lovely to see the little parts of him that endears his character.
The other characters are all brought to life with lots of colour and interest. I have decided that I want to read more from Marc Levy. I've already downloaded my next book from Amazon Unlimited.
More ways of getting the book, please not that all my links are affiliate links which may earn me some money if you go on to by something, but they won't cost you any extra, so thanks for your support.