It's that time of the year when your trolley starts to fill with those little extras that you only buy at Christmas. I remember as a child, that my Mum would order a Christmas hamper full of tins and packets. We would be having soup for lunch every day, and there were staples such as Spam and tins of pate. We would also have a huge jar of Branston Pickle and a packet of biscuits for cheese.
I still carry through some of the Christmas traditional food, I mean, it wouldn't be the same without a box of Matchmakers or After Eights would it. This week I have a bottle of Bailey's sneaking in. I love Bailey's Irish Cream Liqueur but rarely buy it unless it's Christmas. It's so nice in hot chocolate too with loads of squirty cream on top. We never used to buy mince pies as Mum and Nan preferred to make them. But I start buying them as soon as they arrive in the supermarket. I love them so much, even at breakfast!
Anyway, I may have added a few extras this week and last but the big shop is being prepared for next week. The turkey crown is ordered separately, I may order a nice ham too and stick it in the slow cooker.
What is your favourite Christmas food?
Weekly Menu – Christmas Food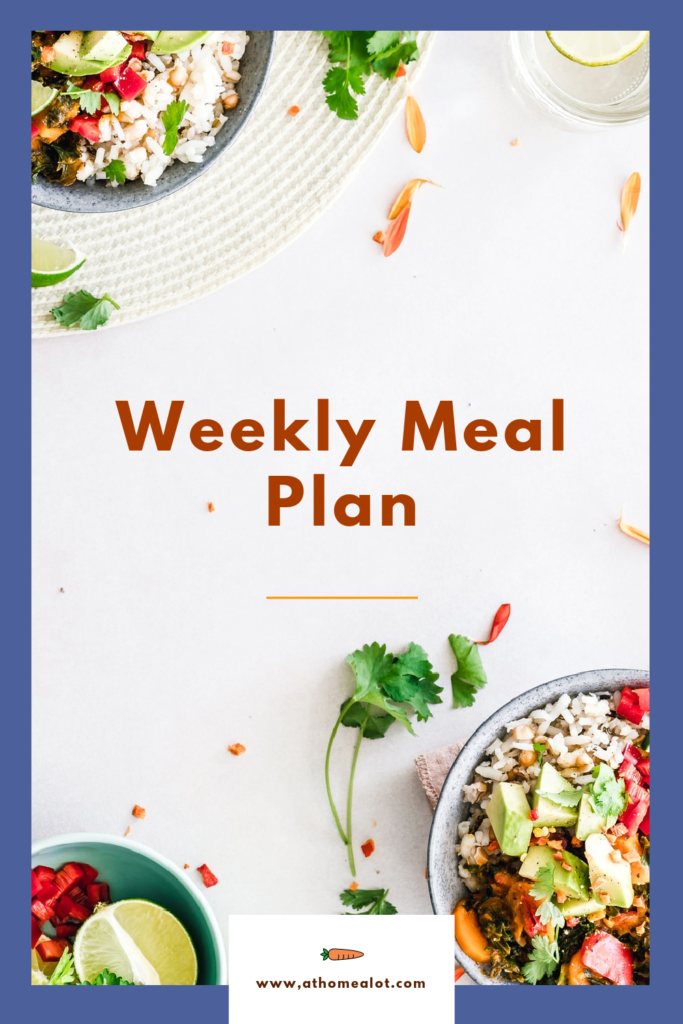 Monday – Pizza and garlic bread
Tuesday – chicken and chorizo paella
Wednesday – Curry
Thursday – Pasta bake
Friday – Brinner
Saturday – Jerk Chicken
Sunday – stir Fry
Last weeks menu didn't go entirely to plan. Monday and Tuesday were fine…the duck was sublime. I buy it from Sainsbury's and you just pop it in the oven. You get so much meat off the duck, which is a surprise, but I guess the price reflects that, I paid £6.50 for two breasts, so £13 for four. We had it with our own special egg fried rice recipe. It was so yummy. We also had the meatballs on Wednesday.
On Thursday we decided to have toad-in-the hole and on Friday Graham had to go out late and I wasn't well enough to cook so we ended up with a chip shop dinner.
Saturday I was really poorly and I didn't eat and I think Graham cooked pie and chips for everyone. We had our Sunday roast Chicken though.