I would like to share my crochet works in progress, WIPs, with you this month, mostly because I think it would give me the boost to actually finish some of them! I love to crochet, but sometimes I feel like concentrating on what I'm doing, sometimes I just feel like grabbing my crochet hook and make something appear while watching television or listening to an ebook. This is probably why I have so many things on the go at one time.
This post contains affiliate links which will cost you nothing to click but may earn me a little money if you go on to buy something from the site, thank you x
Granny Square Day
On August 15th it's Granny Square Day hosted on Instagram and supported by Simply Crochet Magazine. I'm planning on filling my instagram grids with at least 9 granny squares and use the hashtag #grannysquareday2020.
I have a hundred to choose from thanks to the booklet that arrived with my magazine this month. Here is my one, only 8 more to go…. although I probably won't stop there, granny squares are so much fun to make and a great way of using up all that leftover yarn. I'm planning on making as many as possible from the yarn left over from my cardigan.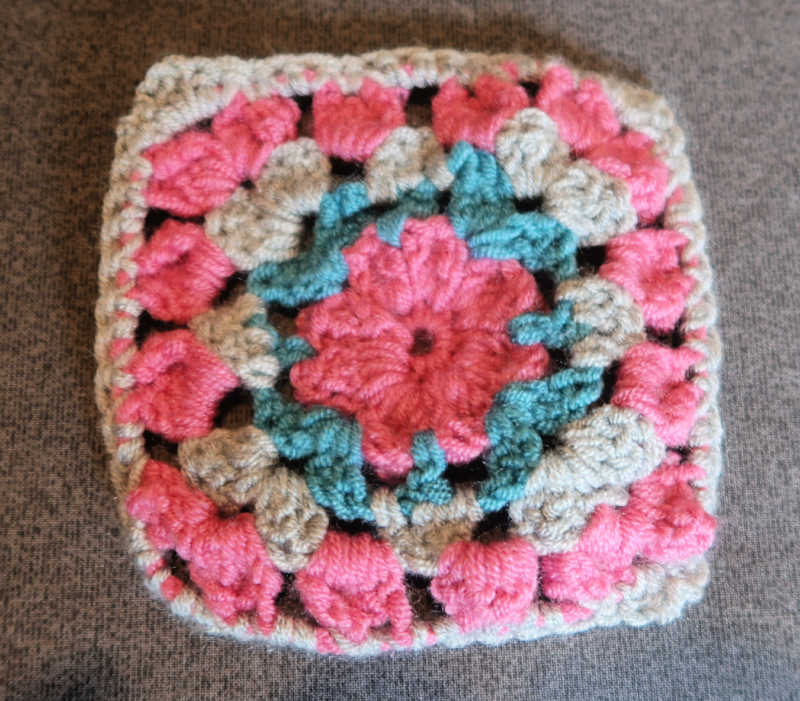 The Cushion Cover
I have wanted to make a cushion cover again since making my Christmas cushion. So I was really happy to find a nice pattern in my magazine. It's a Corner to corner pattern, which means you start in one corner and build it up like a big triangle, then it decreases again and you end up with a square.
One side of the cushion is all in one colour and I found it easy to make.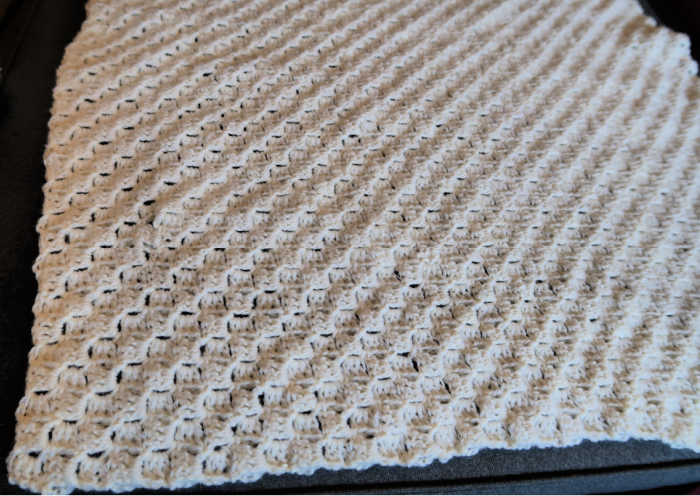 Then I started on the other side of the pattern and WOW, what a nightmare. I've already fragged it twice. Now I think I've got how the pattern works, but heck there is a lot of tidying up to be done and I've only done a tiny part…imagine what it will be like to do the entire cushion. I hate weaving in all the loose ends. I may look for another pattern for the front.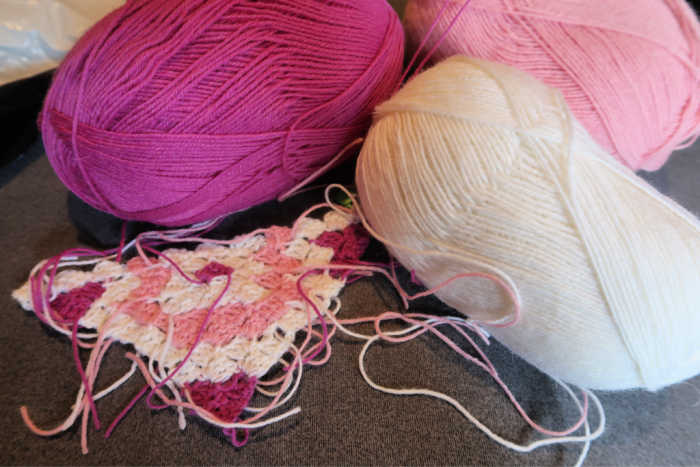 I buy all my wool from Deramores. The ones used for my cushion are West Yorkshire Spinners Sweet Shop Yarn (Which I bought in a 50% off sale.) The colours are Marshmallow, Candy Floss and Blackcurrant Bomb.
The Blanket
I love blankets, they can be picked up anytime to work on and give so much satisfaction when finished. I have longed to do a wave pattern so I was really pleased to find this kit on Deramores for the Riding the Waves Blanket. It's just £1 for the pattern and £18.50 for the pattern and wool, which is Dreamores Studio DK.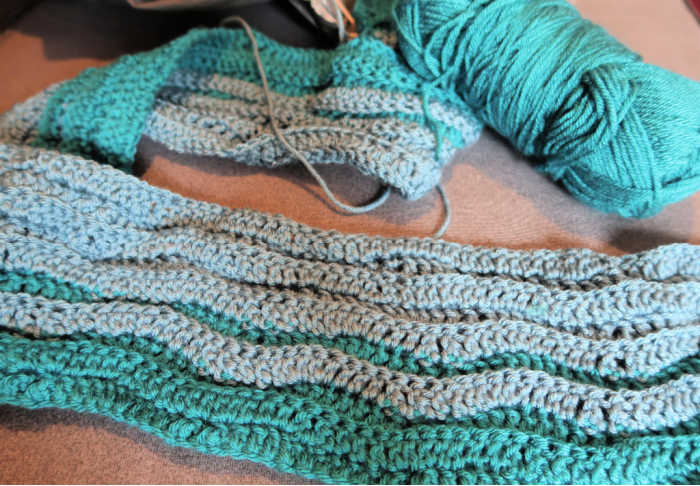 Amigurumi
I like making little figures because they are quick to make up and mostly look fabulous. But I do find them fiddly and they need a lot of concentration. My kids are big on Animal Crossing at the moment, so I was thrilled to find this crochet pattern on Etsy for Celeste.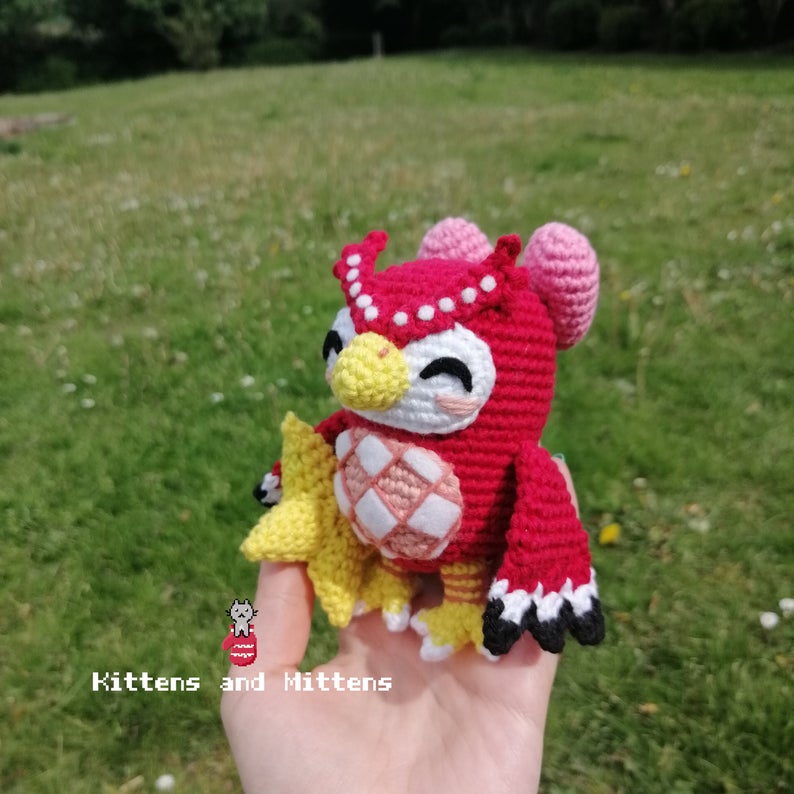 I bought my wool and got started but even though it doesn't take long to do each part, I'm finding I really have to be in the mood to actually do it. It also took me four attempts to do the little feet!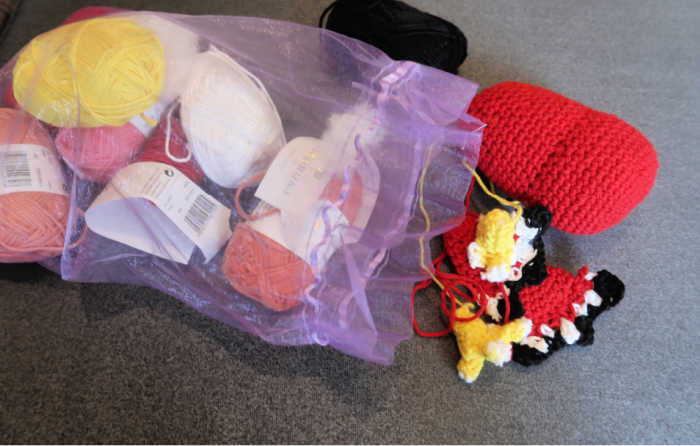 Thank you for taking a look at my works in progress. Do you crochet? Do you have many projects on the go at the same time or do you just focus on one? I'd love to know.
Find my other crochet posts here.
Take care, Anne x