I am an Avon Representative and this post will include links to my Avon Store which you can shop from anywhere in the UK. Today, I am featuring some lovely Avon Gift sets for Mother's Day. I appreciate all my customers and offer plenty of competitions and free gifts. Please check out my Avon Facebook page for lots more information.
Mother's Day Pamper Pack Gift set from Avon
The Lily & Rose Mother's Day Pamper Pack
Treat your leading lady to a selection of our bestselling body essentials for the head-to-toe pampering she deserves.
Includes:
Soft Musk Body Powder 40g.
Lily & Gardenia Spritz 100ml.
White Lily Bubble Bath 500ml.
Rosewater & Shea Butter Hand Cream 75ml.
Lily & Apple Hand Soap 250ml.
Rose Bath Oil 150ml.
Lily & Apple Shower Creme 250ml.
Rosewater & Shea Butter Body Lotion 400ml.
Encanto Fascinating Gift Set
You can buy this gift for £22.50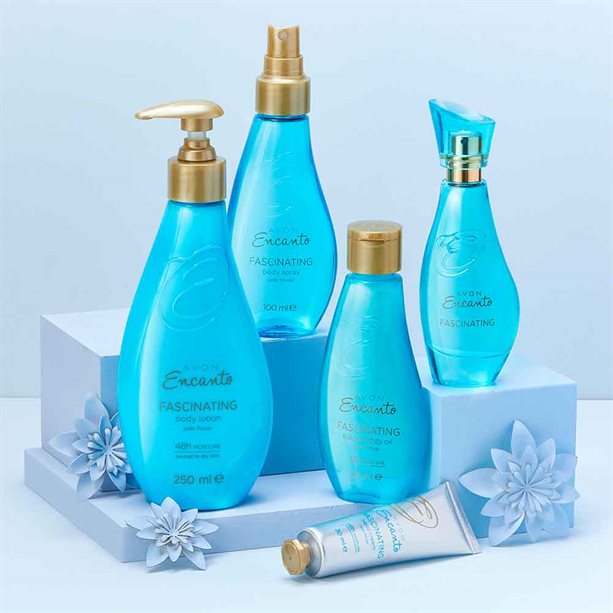 Enjoy the gorgeous perfume oils of bergamot, jade flower & cashmere wood which'll leave your skin feeling soft and smelling gorgeous.
Comes in a beautifully giftable box.
Includes:
Hand Cream 30ml
Eau de Toilette 50ml
Body Spritz 100ml
Body Lotion 250ml
Bath Oil 100ml
Mother's Day Fashion Gifts from Avon
Panda Pjs
Buy these lovely pjs for £14 from size 8 – 22
Meet the beary special PJs you need in your life. Our Panda PJs are the cutest kids on the block and guaranteed to help you snuggle in for a good night's sleep! – 100% cotton – Cuffed leg – Glitter detail on top
How to wear me:
Get your PJs on, find your favourite slippers and drift off to he land of nod!
Chenille Slipper Mules
You can get these gorgeous soft slippers for just £8 in sizes 3 to 8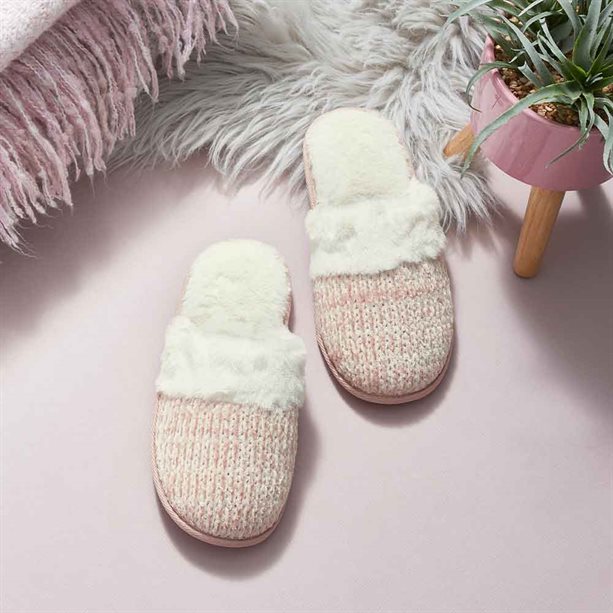 Kick off your heels and slide your feet into these super-soft Chenille Slipper Mules ready for the perfect night on the sofa.
How to wear me:
Keep your toes toasty during the day or snuggle in with your favourite PJs during the evening.
Product info:
Chenille with faux-fur trim.
Accessory Gifts from Avon
This lovely Lipsy bag is just £18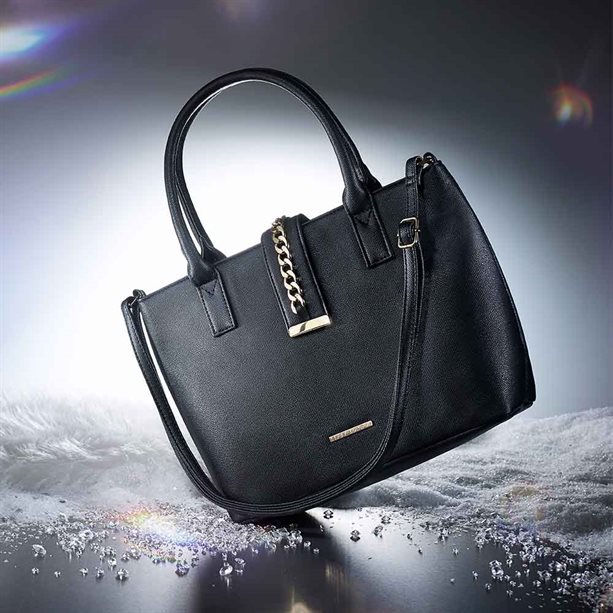 This goes-with-anything black Lipsy Chain Detail Tote Bag is tote-ally the one you've been searching for. With its sleek black style and luxury gold-tone chain detailing, it's the perfect addition to your handbag collection.
• Approx. 33cm x 25cm x 13cm
• Made from PVC with a polyester lining and features grab handles and an adjustable cross body strap
• Has a main zip closure, and internal zipped and slip pockets for all your essentials
How to wear me:
Your latest wardrobe staple can be kept safely and stylishly attached to you with its cross body strap, which can be easily removed for an evening look.
Radley Rosabel Watch Gift Set
This is a real special treat, currently £60 reduced from £80.
Get your paws on this designer Radley Rosabel Watch Gift Set this Christmas, which comes ready to wrap in a gorgeous branded gift box.
How to wear me:
With its gorgeous navy design, silver-tone batons and hands, and adorable scotty dog charm, it makes the perfect gift… if you can bear to give it away!
Product info:
Stainless steel watch features an adjustable genuine leather strap (15-19.8cm) and a replaceable battery. Includes a white bronze-plated adjustable bracelet set with a cubic zirconia stone. Comes with a 2 year warranty for your peace of mind
Akantha Active Watch
A lovely blend of technology and fashion, this beautiful smart watch is only £27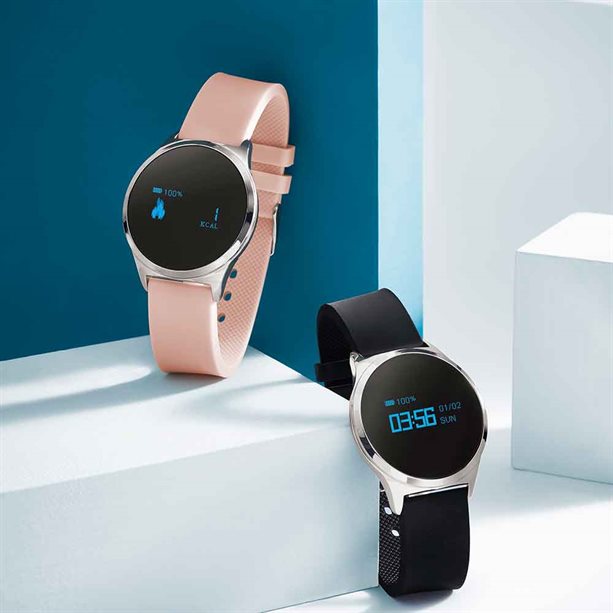 Smart meets style with our Active Watch, a perfect blend of technology and fashion. Its touchscreen display can't cook you a healthy dinner or force you to go to the gym but it can do all of this: count steps, track calories, monitor sleep, text alerts, call notifications – oh and tell the time!
How to wear me:
With black and blush straps to choose from we've got an active watch for everyone and it's stylish enough to wear even if it's not a gym day.
Product info:
Connects to your Apple or Android phone using Bluetooth, just download the App from the App Store or Google Play. Touchscreen with a silicone strap that adjusts between approx. 16.5cam and 21.5cm. Rechargeable lithium battery and USB cable.
Jewellery Gift from Avon
Natalie Charm Necklace
choose your charms! This silver plated necklace is only £6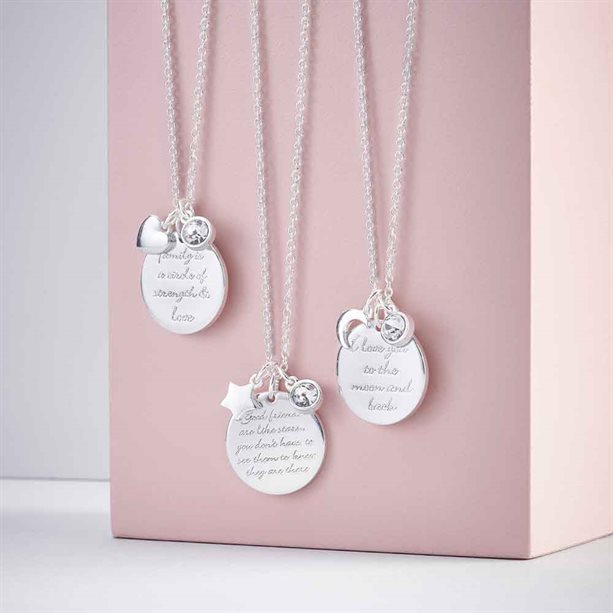 Feeling sentimental? Our gorgeous Natalie Charm Necklace makes the perfect gift for a loved one, or a special treat for yourself. The hardest decision is whether to choose the heart, star or moon charm.
Heart – Family is the circle of strength and love.
Moon – I love you to the moon and back.
Star – Good friends are like stars – you don't have to see them to know they are there.
How to wear me:
Add a touch of charming style to any outfit, Pair with the matching Natalie Charm Bracelet for the perfect sentimental duo. Product info: Silver-plated necklace with charm. For adult use only. Not intended for children.
Maribel Necklace
Such a pretty silver plated pave puppy necklace only £4.50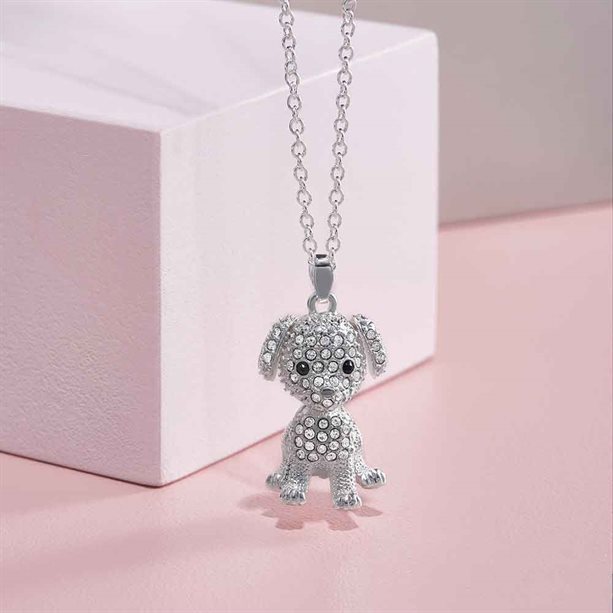 This silver-plated cutie will make a charming companion! Longline silver-plated necklace with pavé moveable puppy pendant.
Product info:
Approx. 61cm + 9cm extension chain. Adults only, not suitable for children.
Thanks for reading, don't forget to check out my Avon Store and Facebook page for more gift sets and so much more information and competitions.
Don't forget to enter my Fabulous Beauty Box competition.