I've not tried to crochet an item of clothing before but I thought this jumper looked fun and easy to make. It's a nice baggy style which is how I like my jumpers and I loved the wool chosen. It was Stylecraft Life dK in Silver Nepp. It has lovely flecks of colours throughout. I did find it came up a bit big, probably my fault with tension. I'm still not good on measuring tension and I tend to come up big. I chose the size 16-18 as I'm a 16, but I wished I'd gone a bit smaller now. But no worries, I'll be wearing once the winter arrives, I'll be able to layer up and keep warm.
I found the pattern in Simply Crochet Magazine issue 81.
How Did I do?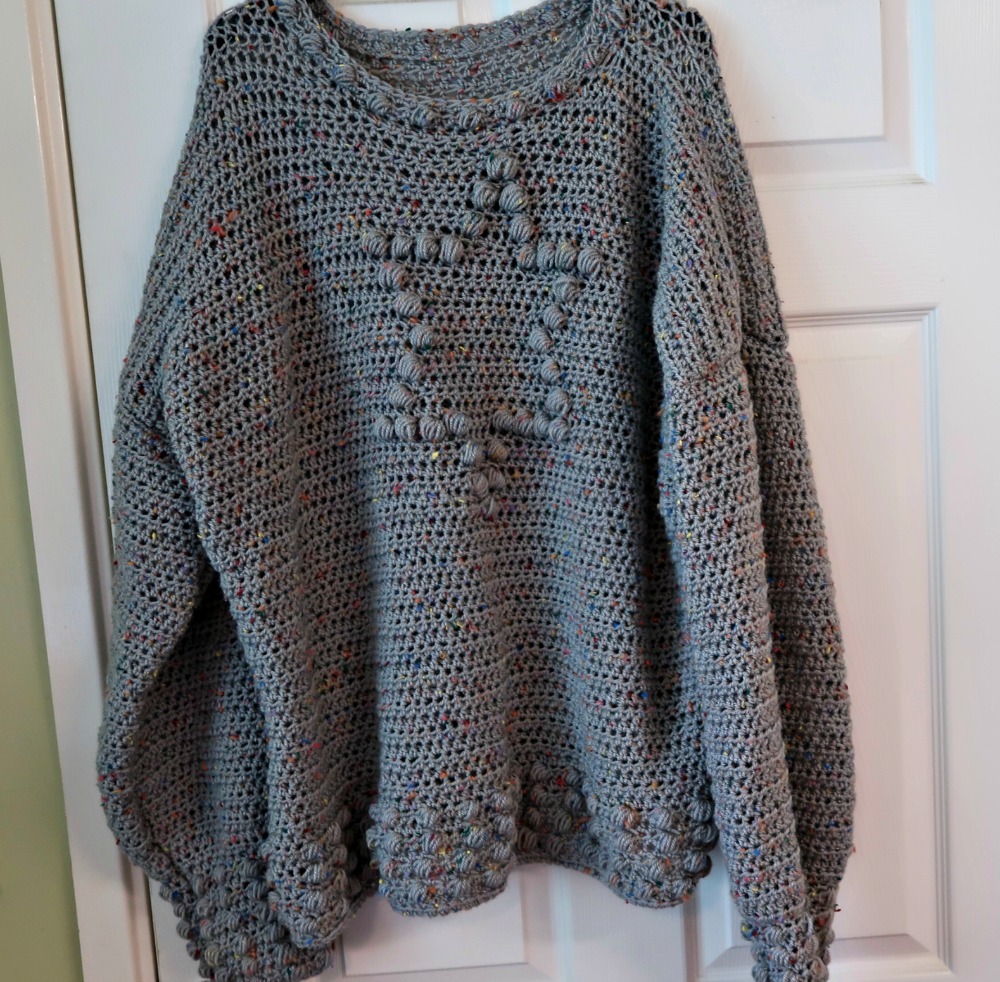 For my first attempt at a jumper, or even any item of clothing, I think I did quite well. It's wearable anyway. The sleeves seem a little long and they are baggy. but if you look at the model wearing it in the magazine you will see it is actually supposed to be like that.
I really enjoyed the pattern, especially the bobbles, they are so easy and fun to make.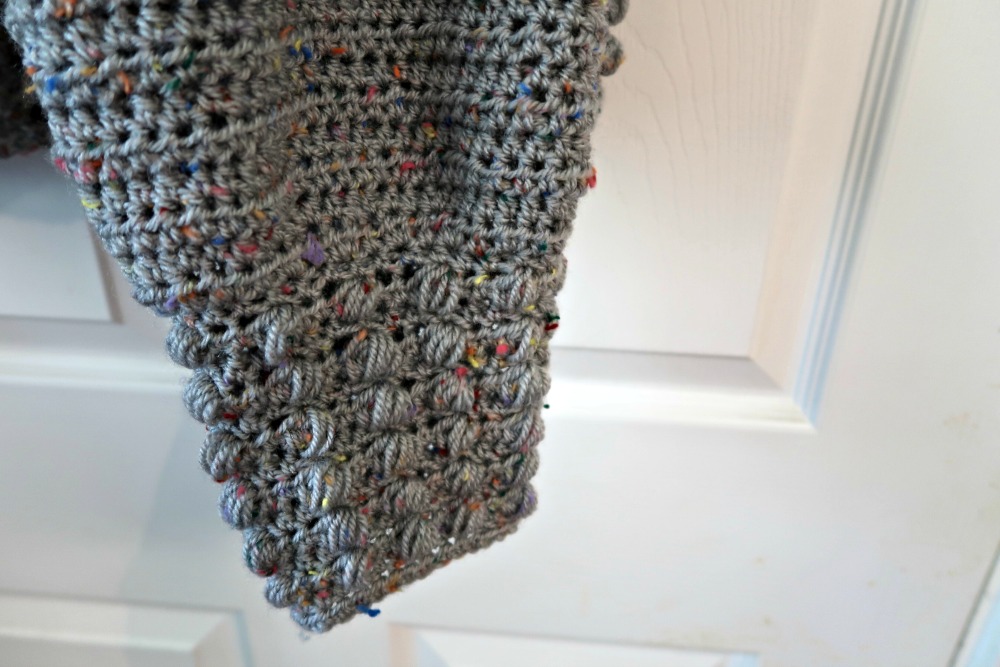 To do a bobble stitch you simply keep working the trebles into the same stitch. On the sleeve and the bottom of the jumper I worked 5 trebles into one stitch, on the motif I did slightly bigger bobbles by working 7 trebles into one stitch.
The Motif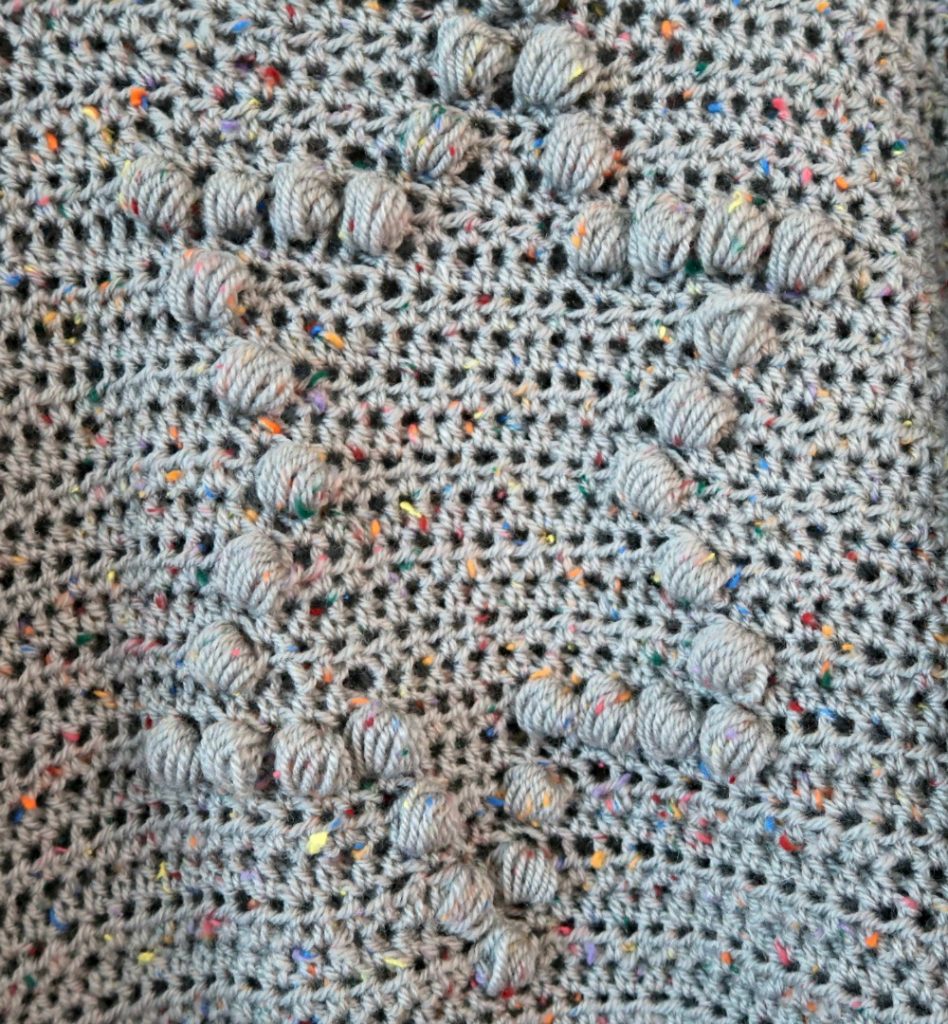 To make the motif I had to follow a chart. I have done this before with my Spring blanket and it's really quite easy to do, it's all about counting!
I really love my crochet, it relaxes me and takes my mind off other things. It's also incredibly satisfying to see a project come together.
If crochet is not your thing then maybe you'd like to try some other crafts. The Marvellous Mrs P has plenty on offer to try like this Cleopatra's Milk Bath DIY.