I love making blankets and I was thrilled to hear my niece was expecting a new baby. So of course I got out my hook and made her a baby blanket. I found the pattern in a booklet from Simply Crochet Magazine.
Baby Banket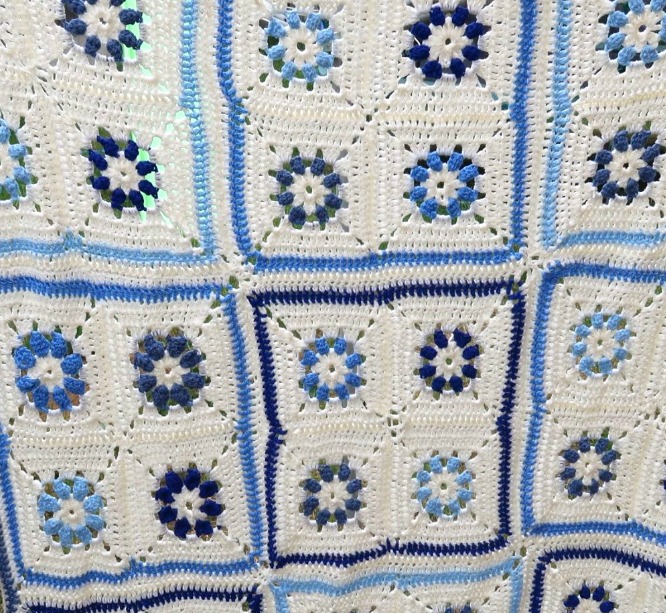 The pattern was worked in squares which were then attached to each other without the need for sewing it all together. It's a really simple and effective pattern. The original baby blanket pattern was in rainbow colours but I chose to do it all in blue because my niece is having a baby boy.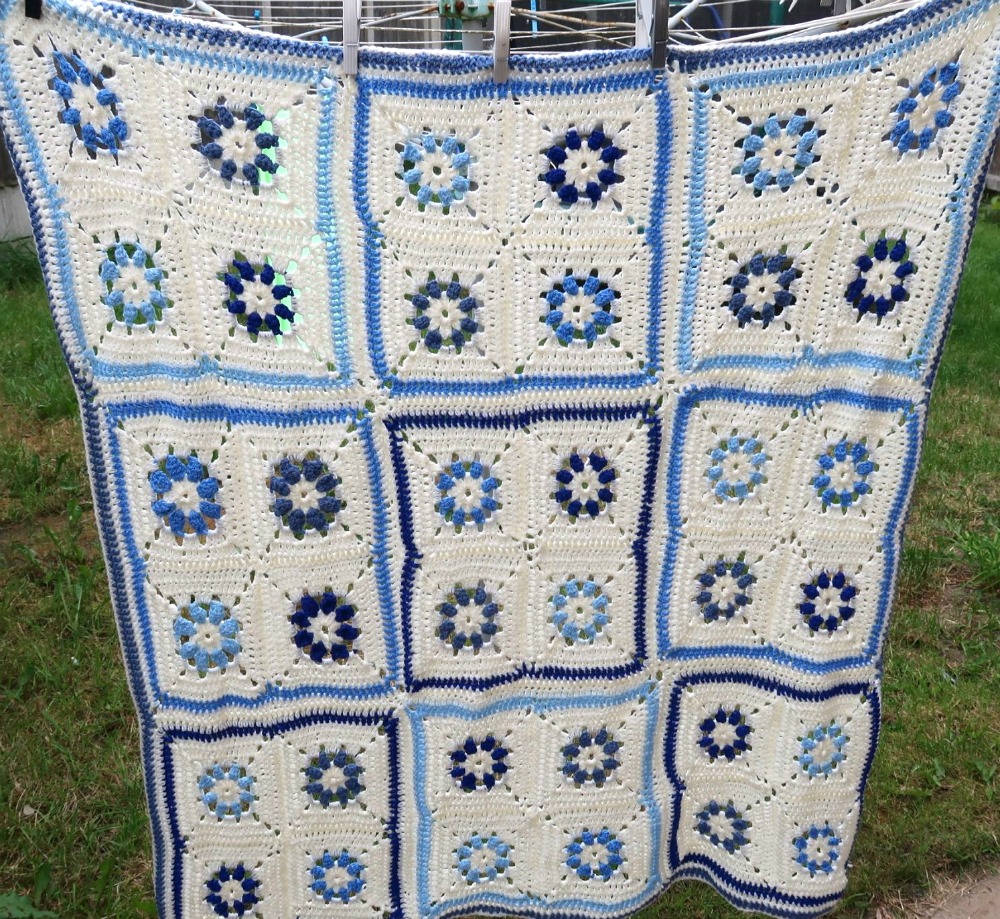 I made the blanket in Stylecraft Special DK in colours, Cream, Royal, Aster, Denim and Cloud Blue.
I also bought my niece some baby books as it's never too early to read to your child.
What I'm Making now
I recently joined KnitCrate and have received some lovely yarn and patterns. In the first box I had this gorgeous summary orange yarn which came with a pattern for socks. I didn't want to make the socks so I found a pattern for a summer shawl and I think it's coming along lovely. I really like the colours.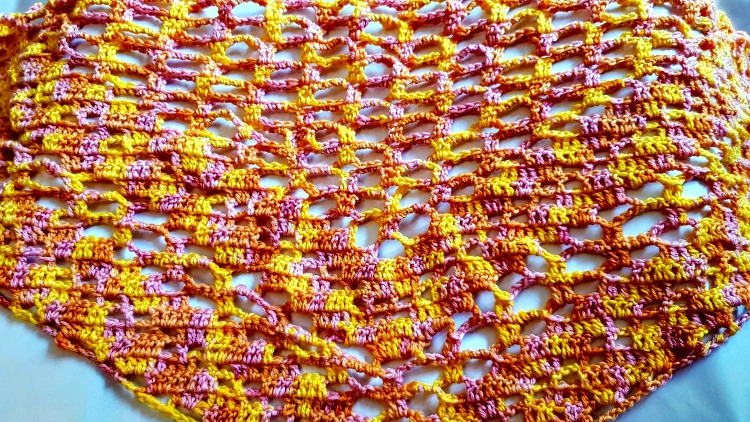 In my second box I have my favourite colour yarn, shades of purple. I'm going to make the scarf pattern that comes in the box.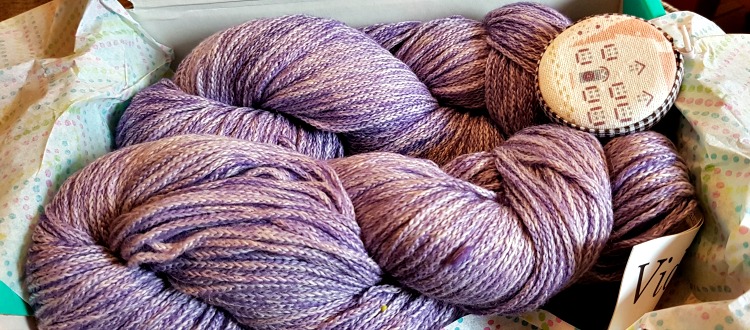 It also came with a fabric covered tape measure which will come in handy. Although if I'm honest, I own about 12 tape measures already, I bought a batch from Ebay with the hope of crocheting some cover for them. I did make a Jammy Dodger biscuit cover. I'll need to check out a few more.
You can see the jumper I made in previous blog post here. And you can find the bunny head baby blanket I crocheted here.