I know that sometimes Mother's Day can be difficult for many reasons. I lost my own Mother 15 years ago. I am a Mother myself though so it's easy to pick gifts that I would like. Etsy is one of my favourite places for picking up something a little bit different but really nice. I hope you like my selection of gifts.
Mother's Day Gift Ideas
For those mum's who are lucky enough to get breakfast in bed occasionally, how about a lovely personalised tray. Or for those not so lucky they can have their own personalised mug. The personalised vase comes with lots of options and the trinket box is a sweet little gift. Click each picture to be taken to the item on Etsy. You can find all my Mothers Day favourites here.
Jewellery Gifts
Jewellery is always a lovely gift and on Etsy you can find some unusual and pretty pieces. Here are a few personalised pieces I've picked.
A personalised family name heart necklace, a personalised bracelet and wonderful necklace with the option of adding a photo as well as personalisation.
Mother's Day Cards
Cards are always a great way of showing someone how much they mean to you and on Etsy you can buy some really beautiful cards, many of them hand crafted. Here I have chosen a beautiful botanical card, a papercut card, a lovely image from the back card which can be personalised to look like you and your Mother and a luxury handmade card. There are many more to choose from.
Self Care Gifts
When it comes to self care, spa gifts you really are spoilt for choice at Etsy. There is something to suit all budgets and can be big or small. Here are just a few of my favourites.
Food and Drink Gifts
There is a lot in this category from hampers to boxes of chocolates, cheese to gin and some very pretty glasses. Here is a small collection of my favourites. a gorgeous glass, a box of artisan chocolates, some sweet donuts and a glass water bottle.
Gardening Gifts
Do you have a Mother that is always in the garden. I love all the Etsy gifts available and here is a small collection that I have found for you. A flower seed growing set, a garden apron, a grow your own herb kit and a little bee house.
For more fantastic finds on Etsy don't forget to check out the Editor's picks for Mother's Day.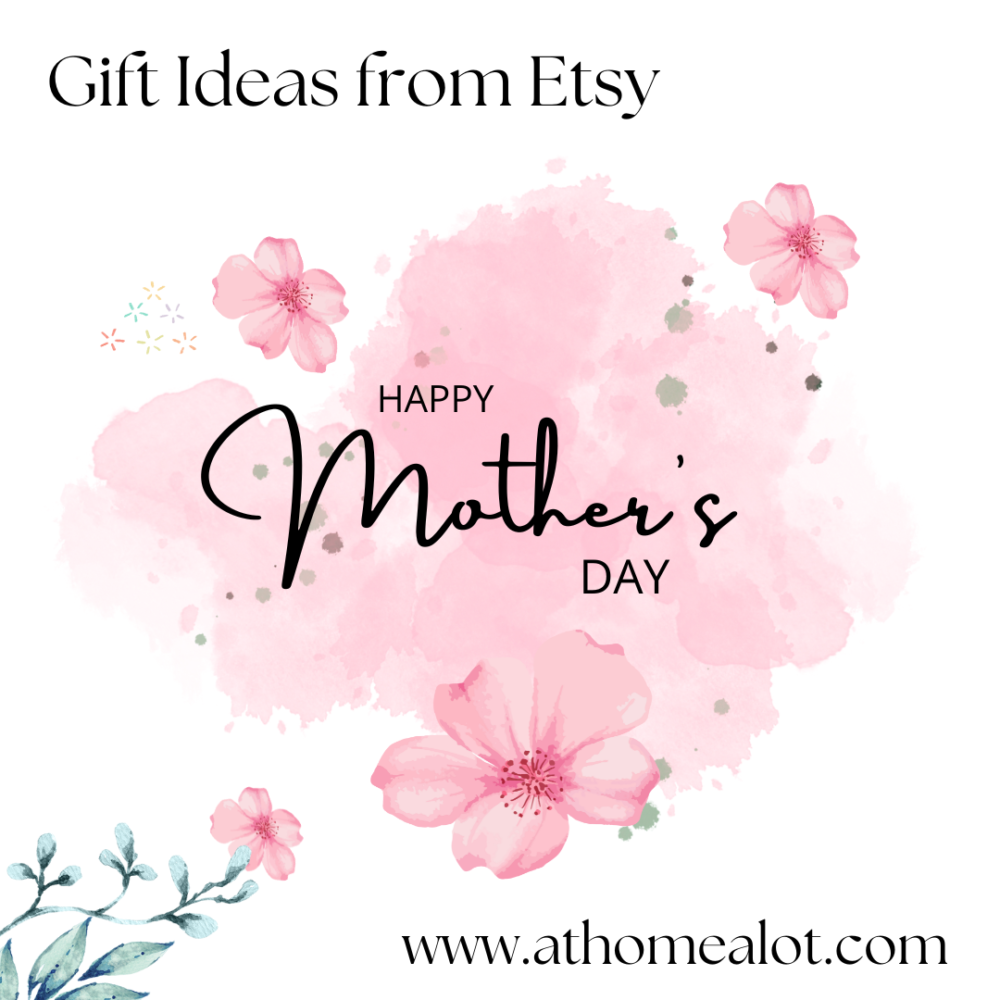 I am an affiliate for Etsy and any purchases you might make from my links may earn me a little money but at no extra cost to yourself. Thank you so much for supporting my little blog. You can read my disclosure policy here.