I wanted something nice to read on holiday, so I put away the thrillers and horror books and settled on a nice story, with my favourite kind of narrator, one with an Irish accent. The book I chose was The Memory Shop by Ella Griffin.
This post contains affiliate links so if you click through and purchase anything I may earn a little money at no extra cost to yourself. Thank you for supporting my blog.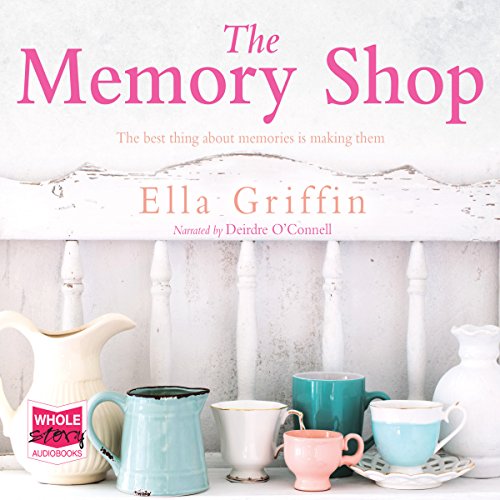 The Blurb
Daydreamer Nora has inherited all of her grandmother's worldly belongings.
Nora dreads seeing her beloved grandmother's possessions go, but she's determined that item by item, memory by memory, she will find the perfect new owners.
When she opens The Memory Shop in the front of her grandmother's house, the community is gradually drawn inside, and Nora begins transforming the lives of those around her through the objects she pairs them with.
My Review of The Memory Shop
I listened to the book on Audible. I always advise people to listen to a sample first to make sure you are happy with the narrator. The story was perfect for my holiday, it was a gentle, heart warming story, tinged with sadness. I felt for all of the characters in the story and I thought Ella Griffin did an amazing job linking the stories together and showing you the other side. I don't want to give too much away, but the main character, Nora, helps a lot of people which has a knock on effect to other people in their lives. Nora does give thought into what she is selling to whom and why, but she doesn't really know the effect the purchases are having on the person's life.
Nora's life doesn't start off too well when she finds her long standing boyfriend in bed with her best friend and business partner. Going off to Ireland to sort out her grandparents estate comes at just the right time.
The ending was lovely with all the little pieces being tied up together like a beautiful gift from Nora's Memory Shop. I really enjoyed this book and it was a lovely holiday read. Perfect to pick up at any time and continue the story.
You can also buy The Memory Shop on Amazon.