I haven't read any of Dean Koontz for a long time but I quite fancied the idea of a bit of sci-fi mixed with horror so The Other Emily caught my eye. This post will contain affiliate links.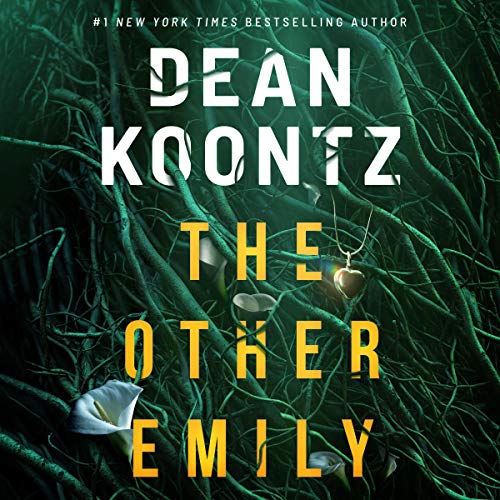 The Blurb
A decade ago, Emily Carlino vanished after her car broke down on a California highway. She was presumed to be one of serial killer Ronny Lee Jessup's victims whose remains were never found.
Writer David Thorne still hasn't recovered from losing the love of his life, or from the guilt of not being there to save her. Since then, he's sought closure any way he can. He even visits regularly with Jessup in prison, desperate for answers about Emily's final hours so he may finally lay her body to rest. Then David meets Maddison Sutton, beguiling, playful, and keenly aware of all David has lost. But what really takes his breath away is that everything about Maddison, down to her kisses, is just like Emily. As the fantastic becomes credible, David's obsession grows, Maddison's mysterious past deepens – and terror escalates.
Is she Emily? Or an irresistible dead ringer? Either way, the ultimate question is the same: What game is she playing? Whatever the risk in finding out, David's willing to take it for this precious second chance. It's been ten years since he's felt this inspired, this hopeful, this much in love…and he's afraid.
My thoughts on the Audio Book.
I listened to The Other Emily on Audible and I thought the narrator was pretty good, apart from when he was speaking the women's parts, but that's understandable. He read the book in an eirie way which gave just the right amount of scariness. I found myself listening as much as I could, if it were a book it would definitely be a page turner.
My Thoughts on the Story
I do like the mix of sci-fi and horror even if it's not for everyone. I thought some of the storyline was much like Silence of the Lambs, with just the right amount of terror in the interviews with a psychopath and the trapped in the house of horror scenes. The ending was were the sci-fi parts kicked in and it was a little baffling. I found myself from being scared to wondering what the heck was going on. If you engage fully with the story though and think about the reasons behind the plot then it makes more sense and is actually quite thought provoking.
The main character was likeable if a little weird and obsessive. The psychopath was portrayed really well, but the other characters kind of faded into the story, even the elusive Maddison, or the other Emily was not very endearing and you felt little for what happened to her.
If you want a story that will get you thinking, keep you reading (or listening) give you a scare and frazzle your brain at the same time, then this might be the story for you.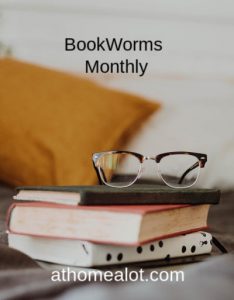 Are you a fan of Dean Koontz?
What have you read this month, pop along to my linky using the image above for my Monthly Book worm link up.