British Summertime is always unpredictable, but we all love our gardens at this time of year. If you can't go out then stay home and enjoy your garden, maybe even invite some friends over. Fire up the BBQ or have a garden party.
I set myself a challenge to find 10 things on Etsy which would make my garden more fun and inviting.
I am an Etsy Affiliate, so if you click through my links and go on to buy something, then I may earn a little money. It will cost you no extra though so thank you so much for your support of my blog x
1. Garden Furniture
You need somewhere to sit and enjoy your garden. It can be a lovely patio set, an outdoor table and chairs, a bench with stools or even a picnic blanket. You can find what you need on Etsy and I have some in my favourites. I have a ratten garden set myself, but I'd love a real wooden picnic table like this one.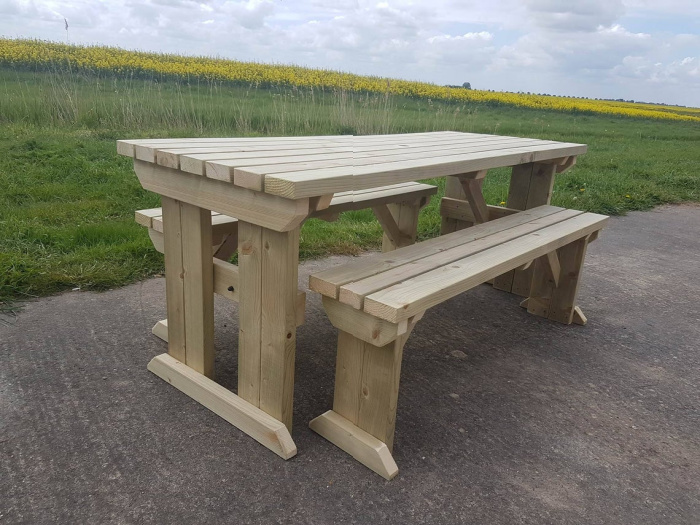 2. Flowers and Plants
You can make your garden look so much nicer with careful planting. Depending on the size of your garden you can have flower border, flower beds, raised beds, or pots.
Here is a good starter pack of 5 mixed plants.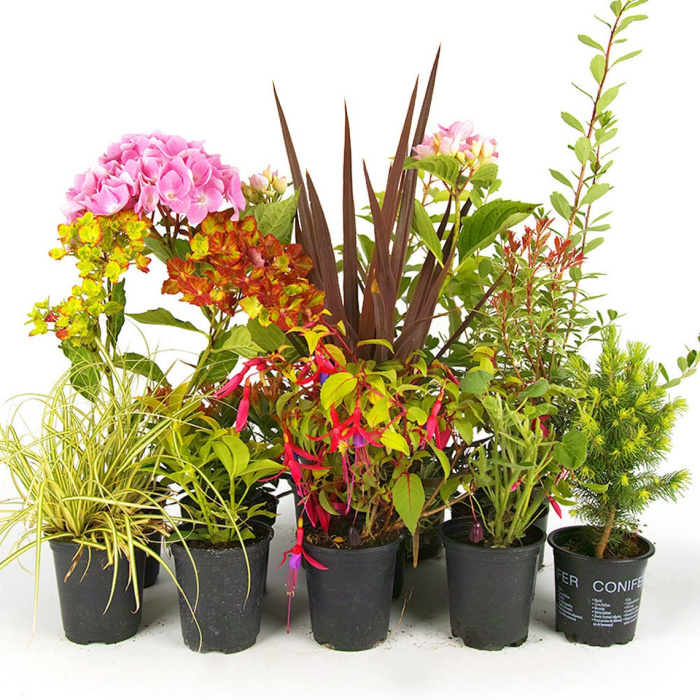 3. Lighting
When dusk falls but it's still warm, it's lovely to be able to spend more time outside. For this you will need lighting and there are lots of ways of doing this. Solar lamps are great for this and you can plant them anywhere. However, we love fairy lights and we have some just like these all around our seating area. They are also solar powered so the sun during the day keeps them alight at night.
4. Garden Ornaments
Whether they are on your lawn or your patio, ornaments can brighten up your garden and create a focal point. I'm a big fan of wall hangings, wind chimes and all kinds of figures. But this gorgeous peacock really caught my eye.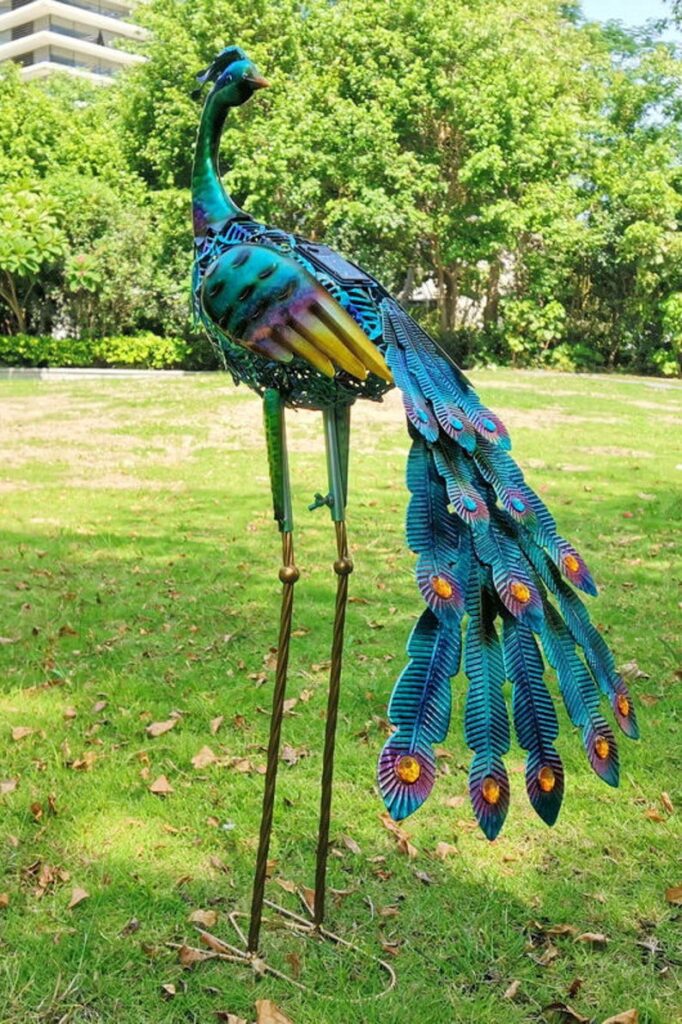 5. Fire Pit
When it gets cold you can replicate a camp fire with a fire pit. Some of them are ultra modern like this one. (If you don't want to use it as a fire pit it would make a beautiful flower planter.
6. BBQ
When it comes to Summertime our thoughts turn to BBQs. We have already had our first BBQ this year and it's only April. You can get everything you need on Etsy for the perfect BBQ, from actual BBQs to utensils and aprons. I found this really nice sign though and it would look great on the wall behind our BBQ area.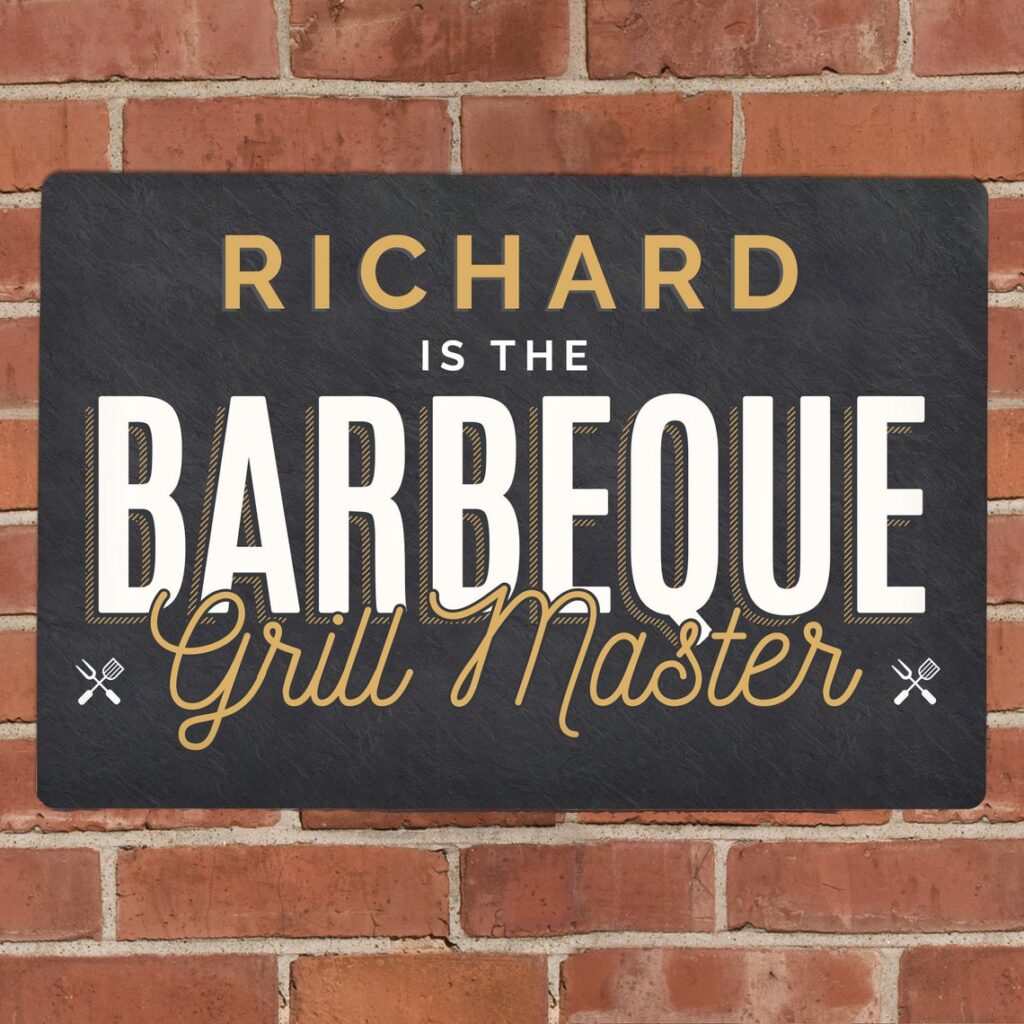 7. Dinner Sets
Whether it's for the BBQ or a picnic, you'll be needing something to eat off while outside. I love this melamine plate bowl and beaker set from Emma Bridgewater.
8. Bunting
Parties outside are great. I have four children with summer birthdays and we are well rehearsed, like this Frozen party we had for Boo's 7th Birthday. There are lots of ways of decorating but bunting is a must.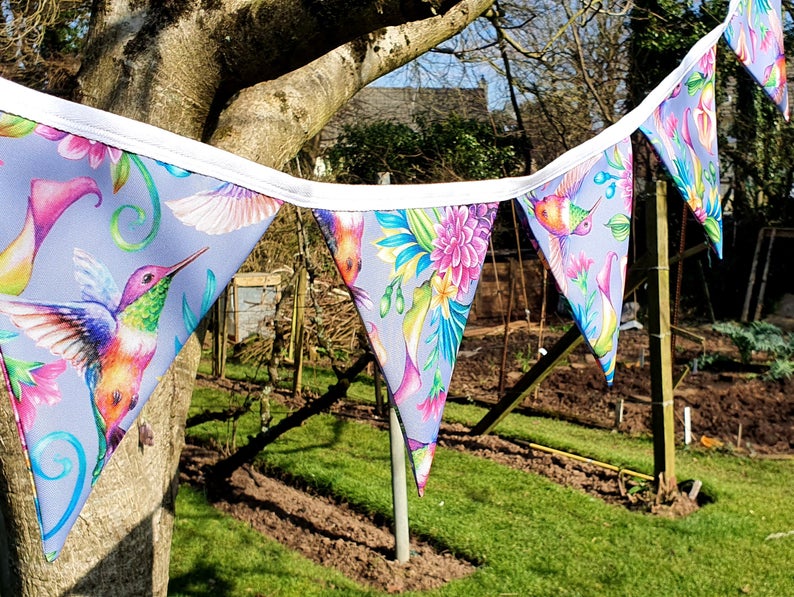 9. Gnomes
Some people love gnomes and some people don't. I'll let this fabulous decoration tell you how I feel about them.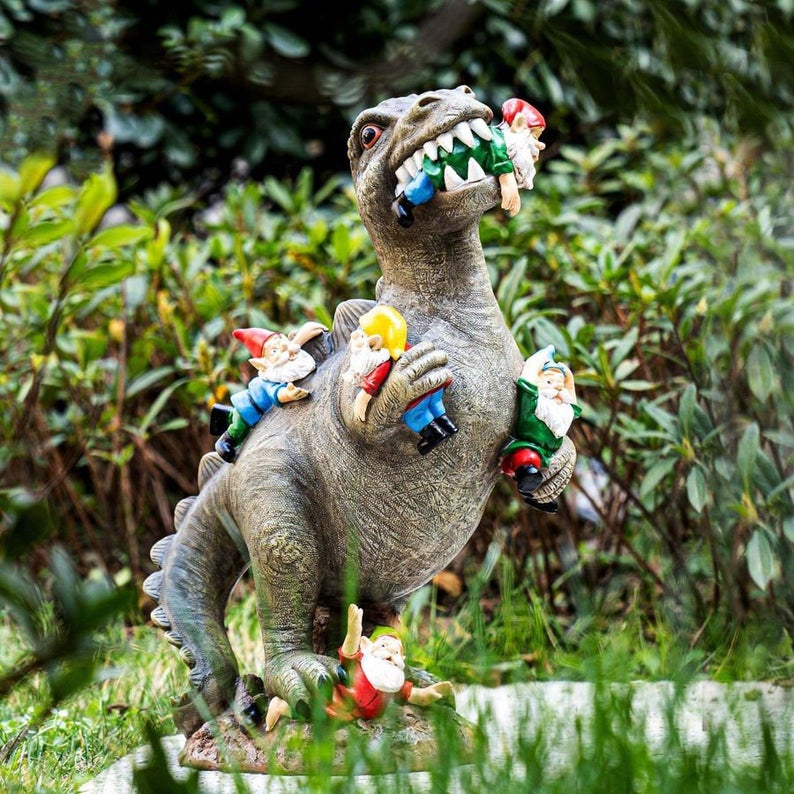 10. Gazebo
The weather is unpredictable but don't let that keep you out of the garden, stick up a gazebo instead.
I did it! Ten things from Etsy for your garden. I hope you enjoyed my selection but if you'd like to see more you can visit my Etsy Favourites here, or maybe you'd like to see the Editors Picks.
You might enjoy another of my blog posts Things to Save and Splurge on in Your Home.