Conversations With Friends is a book by Sally Rooney written in 2017. I listened to the Audible version which was read by the lovely Aoife McMahon.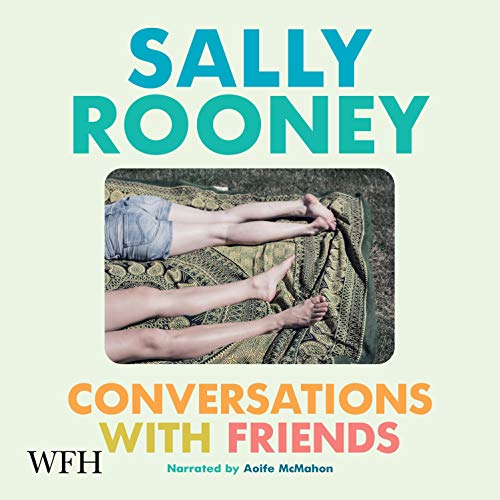 The Blurb
Frances is 21 years old, cool-headed and observant. A student in Dublin and an aspiring writer, at night she performs spoken word with her best friend Bobbi, who used to be her girlfriend. When they are interviewed and then befriended by Melissa, a well-known journalist who is married to Nick, an actor, they enter a world of beautiful houses, raucous dinner parties and holidays in Provence, beginning a complex ménage-à-quatre. But when Frances and Nick get unexpectedly closer, the sharply witty and emotion-averse Frances is forced to honestly confront her own vulnerabilities for the first time.
My Review of A Conversation with Friends
The best part of this audible book was the narrator Aoife McMahon. I love to listen to a story in an Irish accent and she did a good job of capturing the characters. Although, I do think Melissa was a little deep voiced, I guess it was to make her sound older and somehow more refined than the two young girls.
I first read Normal People by Sally Rooney, which was a pleasant enough read. I ended up not watching the entire series when it was on television though.
Sally Rooney has a way of capturing normal lives and putting them into believable stories. But to be honest, I don't feel the stories actually go anywhere. You may have some issues brought up to conquer but there is nothing drastic going on. In fact there is not a lot going on at all apart from a fair amount of romantic interludes.
Conversations with friends follows the lives of two young university students and their relationships with a married couple. None of the characters are particularly likeable but they all have their little foibles which I guess make them more interesting.
If you are looking for a nice relaxing read then this is your book. I'm not saying it's bad, just don't expect anything really thrilling to happen.
You can also buy this and other books in my online bookshop.