Last year we enjoyed an evening at the Bournville (where they make chocolate) light turning on festival. One of the things that caught my eye were these lovely crochet mandala which were hung in the trees.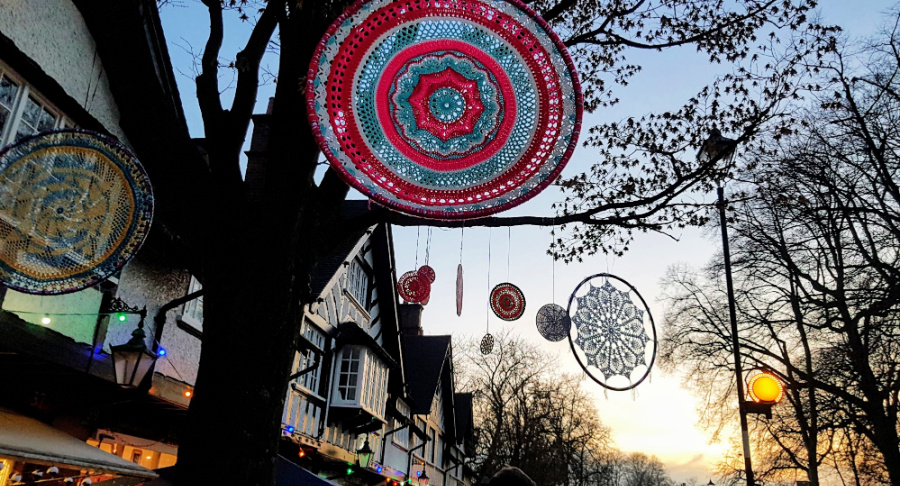 Ever since I saw them I wanted to make my own mandala, but it was a long time coming. Last week I finished my first ever mandala which I decided to hang in a hoop like the ones in this tree. I was really pleased with it, especially as it was my first attempt.
My First Crochet Mandala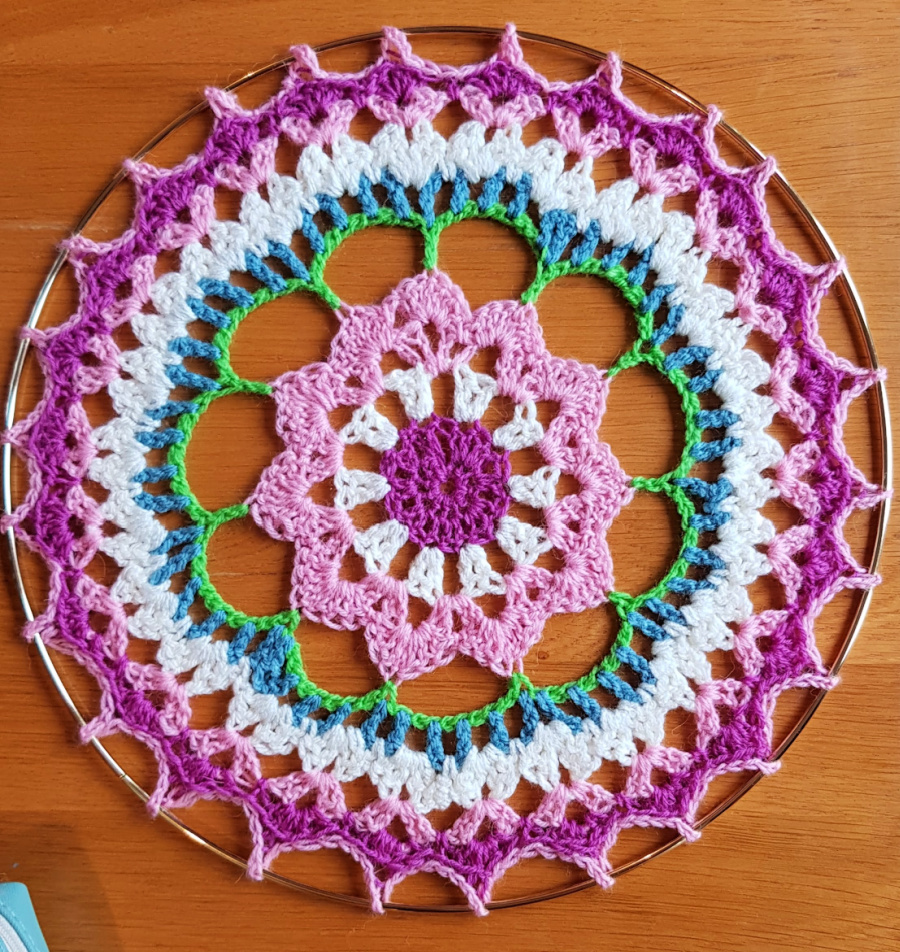 I have already shared the photo on my other blog so you may have seen it before. But I am pretty chuffed with my effort and I'm now in the process of making another with different colours. I have no idea what I'm going to do with them. Maybe I'll make a Christmas coloured one to hang in my window.
My Next Crochet Projects
I shared a post recently about some Christmas projects I wanted to make. I've had a go at making a snowflake, but I went a little wrong…but hey, what snowflake is perfect?
Simply Crochet
Some of the following links are affiliate links which if you click through and purchase something it will not cost you any extra but may earn me some money. Thank you in advance for your support.
I subscribe to Simply Crochet Magazine every month and I really look forward to my magazine arriving through my letterbox. I love it when I get a free gift with the magazine and this month I got this lovely 2021 Calendar full of fabulous crochet zodiac characters. I've already ordered a pile of wool from Deramores and can't wait to make a character or two (or even twelve!)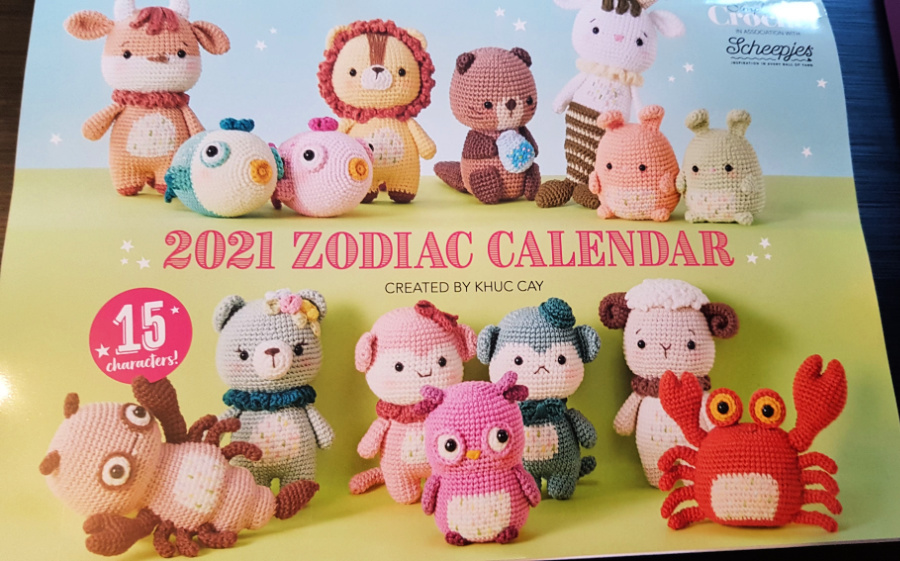 I'd love to know what you have been making recently. Leave me a comment if you want me to visit your blog in return. Or let me know.
I also have a new Instagram account where I am posting all of my crochet projects. I'd love it if you took a look.