Last week I missed my meal plan and it was a bit of a nightmare. This week, I wrote a shopping list…go me I have my mojo back! I have worked out a meal plan and I shopped along with it. Hopefully this will mean that I won't be adding to my six bags of frozen sausages and buying yet another cucumber which is not getting eaten. Fingers crossed! Although, we may have to have one take out this week seeing as it's my birthday.
Weekly Meal Plan – Mojo is Back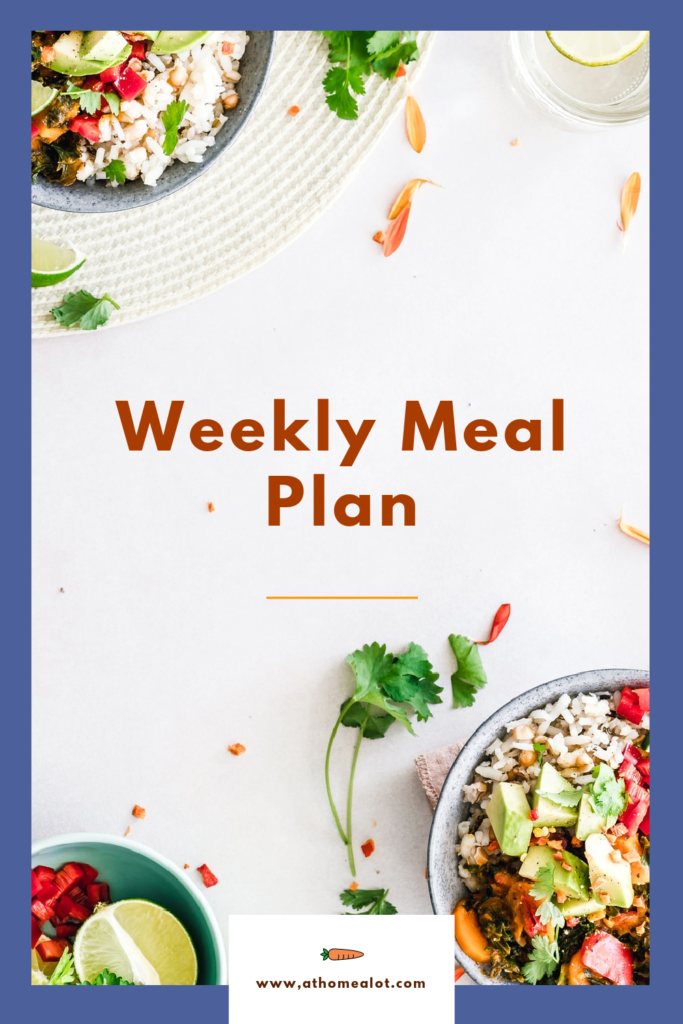 Monday – pizza and garlic bread
Tuesday – fish paella (chicken for Graham)
Wednesday – Enchiladas
Thursday – My choice of take out…not decided yet
Friday – meatballs and pasta
Saturday – Salmon twirls (homemade curry for Graham)
Sunday – Sausages and Mash
Linking up with Katy Kicker , do check out for more meal plans on her linky.