I feel like I'm winging it again this week. I logged on last week to find that there were no grocery slots until Wednesday so I don't even have my weekly shop yet!! I've booked next weeks shop already, got to get in quick these days. Last week went well though, despite all the pork and tofu. The Winter blues are settling in here and I want to choose food that makes us feel comforted and happier.
We are also under a fair amount of stress with mock exams and worrying about COVID. According the the Mindful Chef cookbook we should be avoiding sugar, caffeine and processed fats and focusing more on fruit and vegetables, brown rice, buckwheat and vitamin C. I'm also taking magnesium supplements which help with leg pain.
I'm not sure my menu this week reflects this well, but I've added a fair bit of fruit into the shopping (we'll pretend I didn't add the doughnuts!) We have also swapped white rice for brown which has gone down well so far.
This Weeks Menu – Winter Blues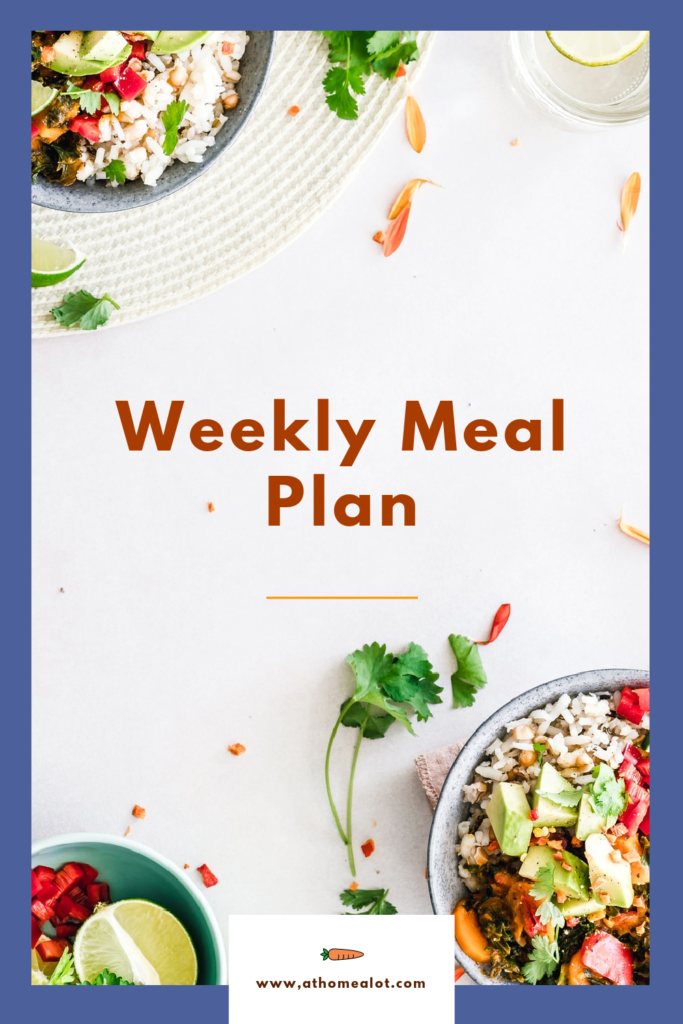 Monday – Take Out (we had Chinese food)
Tuesday – Pizza for most, duck breasts for me and daughter
Wednesday – homemade turkey meatballs in tomato sauce
Thursday – Chicken and curly fries
Friday – veggie chilli with brown rice
Saturday – thai curry
Sunday – Toad-in-the-hole with mash
I hope everyone is well and staying happy and coping well in these difficult times. Let's hope this winter passes as quickly as the summer seemed to go.
Joining in with Katy Kicker and her meal planning linky