I love yarn and I love using Deramores. Not only do they have amazing wool bargains, they also have some fabulous patterns and kits. I've made some of their Dera dogs before, wait, I'll show you one of mine later, but here is their latest addition, Herbie the Basset Hound and he's way too cute not to share.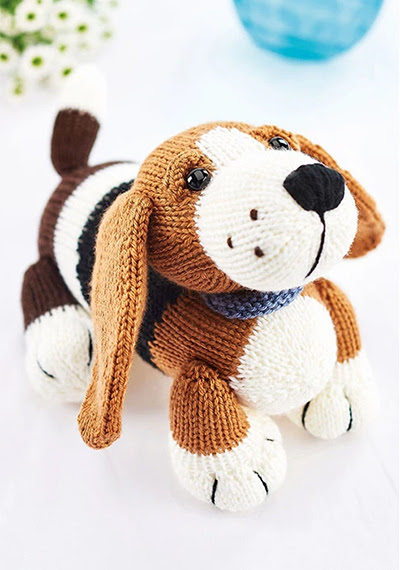 I love him, and I'm so tempted to buy the kit. You can get the digital pattern for just £1, the pattern and yarn for only £8.87 (10% off at time of publishing this post) and the pattern, yarn and stuffing for £12.80. How can you resist? Problem is, I'm more of a crochet person than knitting, but it's certainly made me think of picking up those knitting needles again.
Other Dera Dogs
The Dera Dogs are growing all the time and you can make so many different pooches. Some knitted some crochet. Here are a pick of my favourites. (And they are all 10% off at the moment.)
I am an affiliate for Deramores so all links are affiliate links. This means that even though you won't be charged a penny extra, if you use the links and purchase something I may earn some money from it.
Poodle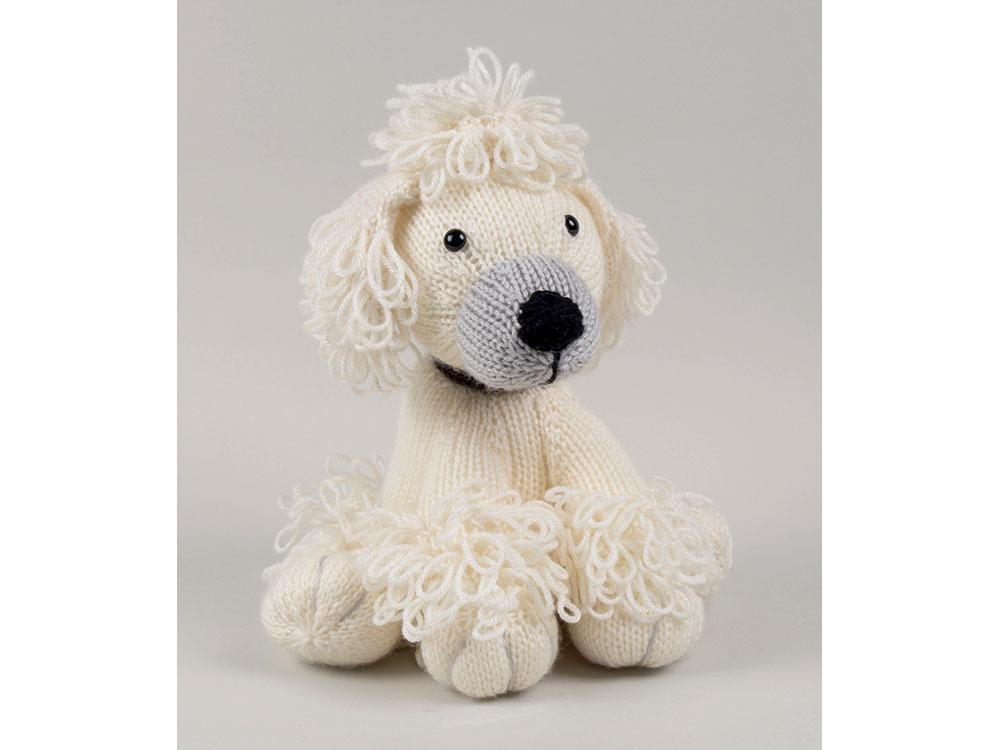 This gorgeous poodle comes as part of a kit of 3 knitted dogs. The patterns are free but you can get the yarn, stuffing, eyes and digital pattern for all three dogs for £12.33 (price correct at time of publishing.) The other dogs including are a Pug and a Rottweiler. Yarn is Deramores Studio DK.
Labrador
This adorable vanilla labrador called Dexter is knitted in Deramores DK. The digital pattern is free while the yarn and pattern is currently only £5.52 and the yarn, pattern, stuffing and eyes only £7.74.
Poppy the Crochet Poodle
If crochet is more your thing then you won't miss out at Deramores. You can make this sweet amigurumi Poodle called Poppy.
This Poodle pattern is also free but for the pattern and yarn you will pay £7.09, and for the pattern, yarn, stuffing and eyes the price is only £9.51
Dakota the Dalmatian
If it's spotty dogs you like then you will love Dakota the Dalmatian.
Also made in Deramores DK the digital pattern is free, the pattern and yarn is currently £5.32 and the pattern, stuffing, yarn and eyes only £8.78
Dera Dogs Crochet Kit
This fabulous kit feature three lovely dogs to crochet. a French Bulldog, a Pug and a Rottweiler.
These fab three are available as a digital pattern only for £2.70. The yarn and pattern for all three is only £11.30
Pug
Here is one I made earlier. I bought the three dog kit and so far I've made the Pug.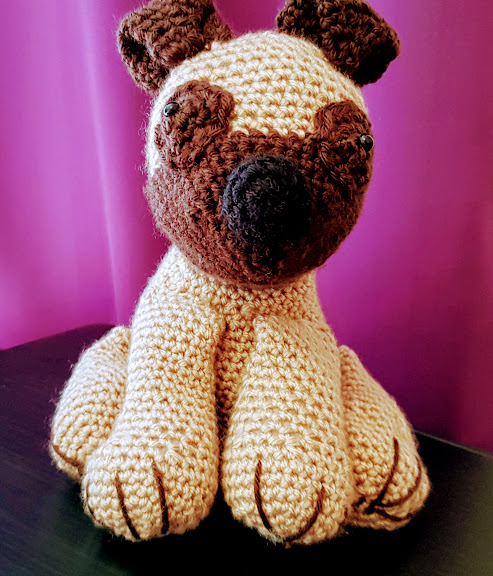 Do you think you might like to make a Dera-Dog? Which is your favourite?