Today I'm bringing you some delightful crochet kits from Deramores who currently have a 10% off sale.
Being in lockdown means lots more time for hobbies and my favourite pastime is crochet. Especially when I have an e-book playing in my ears. Reading and crocheting at the same time is my idea of heaven.
Now, I'm not professing to be the best at crochet, I've had a few disasters for sure. Then some days my hands just don't want to work which doesn't help! But even if you are an amateur it's a hobby that's easy to pick up. I can knit a little too, but I love that crochet works up quicker than knitting. I can be a little impatient.
I love to shop at Deramores, a lot of their patterns are free to download but you can also choose to buy the wool needed for the pattern at the same time in their kits. And for this week they are offering 10% off their crochet kits. I'll just add at this point that I am actually an affiliate for Deramores so if you do click my links and go on to purchase something I will earn a little commission…at no extra cost to you. So thank you 🙂
10% off Crochet Kits
There are loads of kits to choose from but here are a few of my favourites. Now, which one will I choose?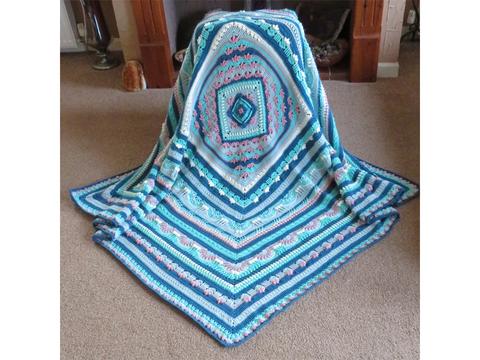 £28.43 Sale priceWas £31.59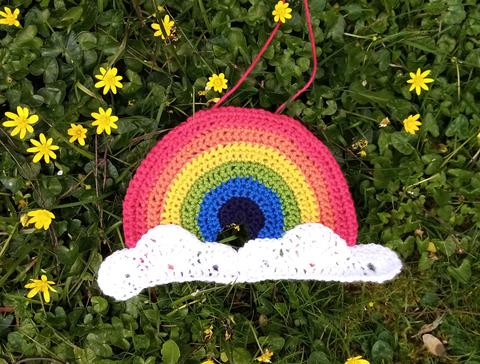 £12.41 Sale priceWas £13.79
(I already downloaded the free pattern for this and used some of my wool stash to make one.)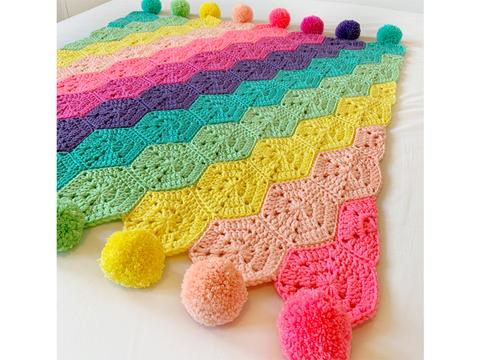 £28.23 Sale priceWas £31.37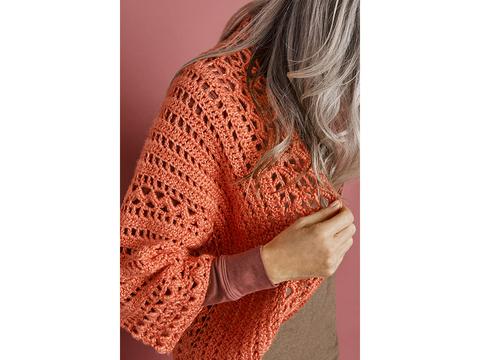 £30.33 Sale priceWas £33.70
£8.87 Sale priceWas £9.85
I'd love to make them all, and I'll definitely make another rainbow for the window. I really would like to make the rainbow blanket, but first I need a new cushion cover and I love the dandelion one. Do you have a favourite? What have you made lately?