This month I've been reading Matt Haig and Margaret Atwood.
Back to my current Matt Haig addiction I finished Reasons to Stay Alive. I listened to it on Audible, read by Matt himself which I really liked. But it is definitely something that needs to be kept in a paper copy, particularly by your side at all times so you can remind yourself why it's worth living at all times. It is about half the size of his regular books though.
I will be buying myself a 'hard copy' as I'm certain I will read it again.
How to Stop Time – Matt Haig
On to my fourth Matt Haig book. I didn't read it straight after Reasons to Stay Alive, but I guess it needed to be written about next. There was definitely some cross over.
If you can bear with me for some personal opions, I have often thought about how long you could actually want to go on living. There has to be a point when you get fed up of it all and feel comfortable with it being the end of your life.
In this story the main character is over 400 years old. He's lived many lifetimes and aged slowly. He has loved then forbidden himself to love again and over the years he has lost the reason to being alive. He has stopped feeling alive.
I love how the story intertwines the present day with his history. One minute he's teaching his class in a London school and the next we are transported back to a different century while he reminices on the most significant events of his life.
The reason he has stayed alive is because he knows that he has a daughter, who is also blessed, or cursed with a long, long life. He's lost her and he's desperate to find her again and that's what keeps him going.
But then it's all turned on it's head when he meets a lady that he has feelings for. He has stopped feeling for such a long time.
The ending feels a little rushed and unbelievable. But then that's not the point of the story. Is it believeable that someone could live for hundreds of years? The story is to help him understand why he should live. Again, reasons to stay alive but in a different format.
The Handmaid's Tale – Margaret Atwood
I've not seen the television series or the film, but I did get drawn into the story and decided to buy myself a paperback of this classic tale by Margaret Atwood. Straight away I was drawn into the story and the life of the main character Offred. It's certainly a strange tale, and has so many more questions than answers. I do enjoy stories that look into a future though, whether they are utopian or dystopian, and this tale is definitely dystopian.
Offred tells of her current situation in a matter of fact way while having flashbacks of a different life before Gilead became about. This different life is the one we would be used to now.
I found a lot of the story quite harrowing and the repression was stifling. The whole concept of the story is pretty terrifying. I decided I would like to watch the television series after reading the book but was dismayed to find that to watch it I had to pay Virgin an extra £19.99 to watch just the first series, and the other two were even more expensive!
I will console myself with the new Margaret Atwood book, I'm not sure whether to get the book or the audible copy. At least I won't have waited as long as those who read The Handmaid's Tale when it was first published.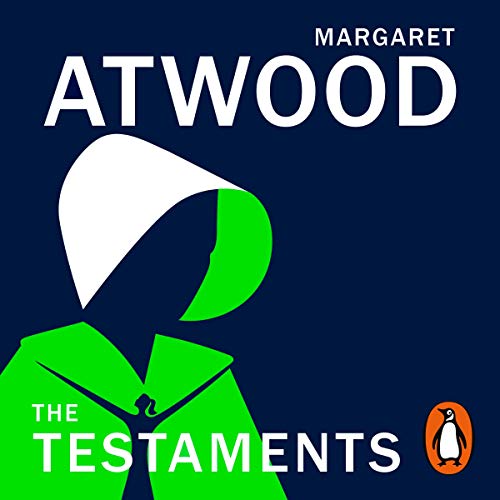 I'm already started on my next book, I Capture the Castle by Dodie Smith. This is a paperback which I bought second hand. The problem with books is that I cannot crochet and read at the same time.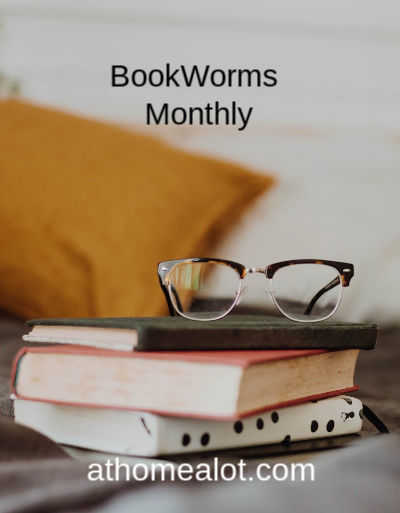 This post contains affiliate links, thanks for your support