I missed last week's meal plan post. I was far too busy with other thing and the food kind of suffered too. We ate out on Sunday Night for my Daughter's birthday (bang went the budget £150 for 3 of us!!) I have just winged the rest of the week which has not been good. Last night we had a take out!! (Another £40, am I made of money.)
We had a BBQ, thankfully we already had a lot of burgers and sausages in the freezer. I'd seen some kebabs in the supermarket which were £4.50 for 4. So I put them back and made my own. I spent about £10, but made about 18 so much better value, probably nicer too because I could choose the veg and flavouring for each one, and we had a mixture of chicken and pork.
We did manage the slow cooker lamb curry which was delicious, but my daughter complained about the house smelling of curry all day. Then I realised that's why I don't use my slow cooker so much, I have three children with sensory issues and the smell of cooking all day bothers them. I guess I could use it on school days but then the holidays are coming up! Argh! At least they like the smell of bread cooking so maybe I'll make more bread instead and we can try some different kind of sandwiches.
I managed to defrost my freezer!! The husband helped by removing a lot of the ice. When I get my new freezer I'm going to make sure it's self defrosting like our other one. We haven't had to defrost that one in 8 years.
This weeks Food
This week I really need to be more frugal, and I'm dreading the kids being off school in a couple of weeks. I'm going to have to search out some lunch time ideas for them. I might try introducing them to some new foods each week, maybe a fruit or vegetable?
Saturday – Chicken and chorizo paella
Sunday – Chicken Roast dinner (it's gone a little cooler!)
Monday – meatballs and spaghetti
Tuesday – Pizza and garlic bread
Wednesday – Steak for the boys, kiev for the girls
Thursday – quiche and salad (maybe a few fries)
Friday – fish and chips (chicken for Graham)
So that's this weeks list. The shopping is done £182, including lunches for my daughter who is working three days next week. Of course I have to buy other essentials besides food, like washing liquid, cat food, deodorant etc. The meals will probably be mixed around but I am absolutely not buying any take outs or eating out this week!
I'm Linking up to Katy Kicker for her Meal Planning Linky.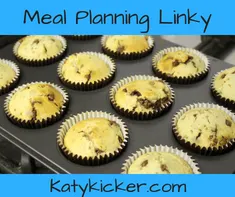 My last meal plan can be found here