I'm a huge fan of Cadbury's Chocolate, it might have something to do with living just five minutes away from the original Cadbury Factory in Bournville. As it's nearly Father's Day Cadbury's are offering you the chance to win a personalised 850g bar of Dairy Milk just by filling in this form.
Here are a few of my favourite Cadbury Gifts for Father's Day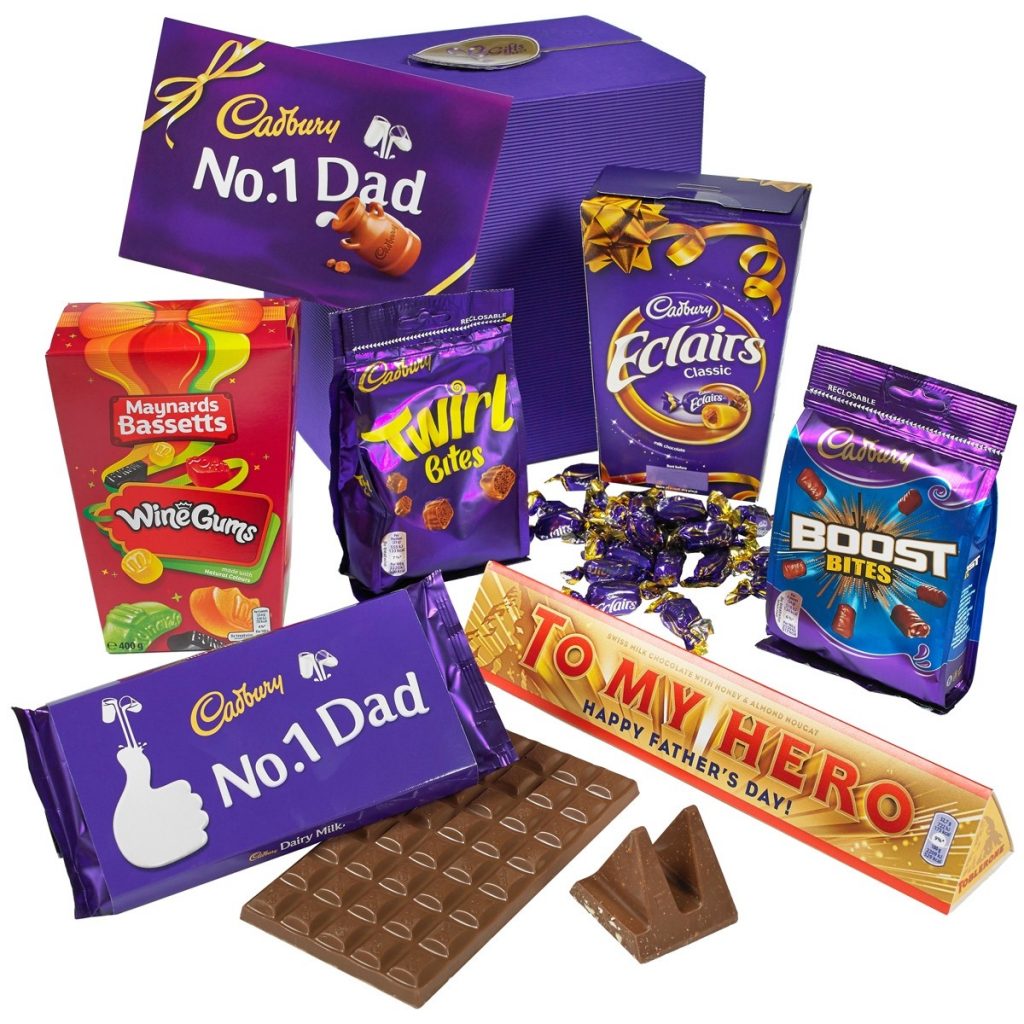 A great Father's Day chocolate gift with our Father's Day Toblerone and Cadbury chocolates. Dairy Milk Bar with No1. Dad sleeve and a Milk Toblerone Bar with special 'To My Hero' sleeve. A great combination of large Dairy Milk Bar, Eclairs, Wine Gums, Cadbury Boost Bag and Cadbury Twirl Bites in a Cadbury Gift Box! Surprise your Dad with their favourite BIG chocolate in a Cadbury gift box.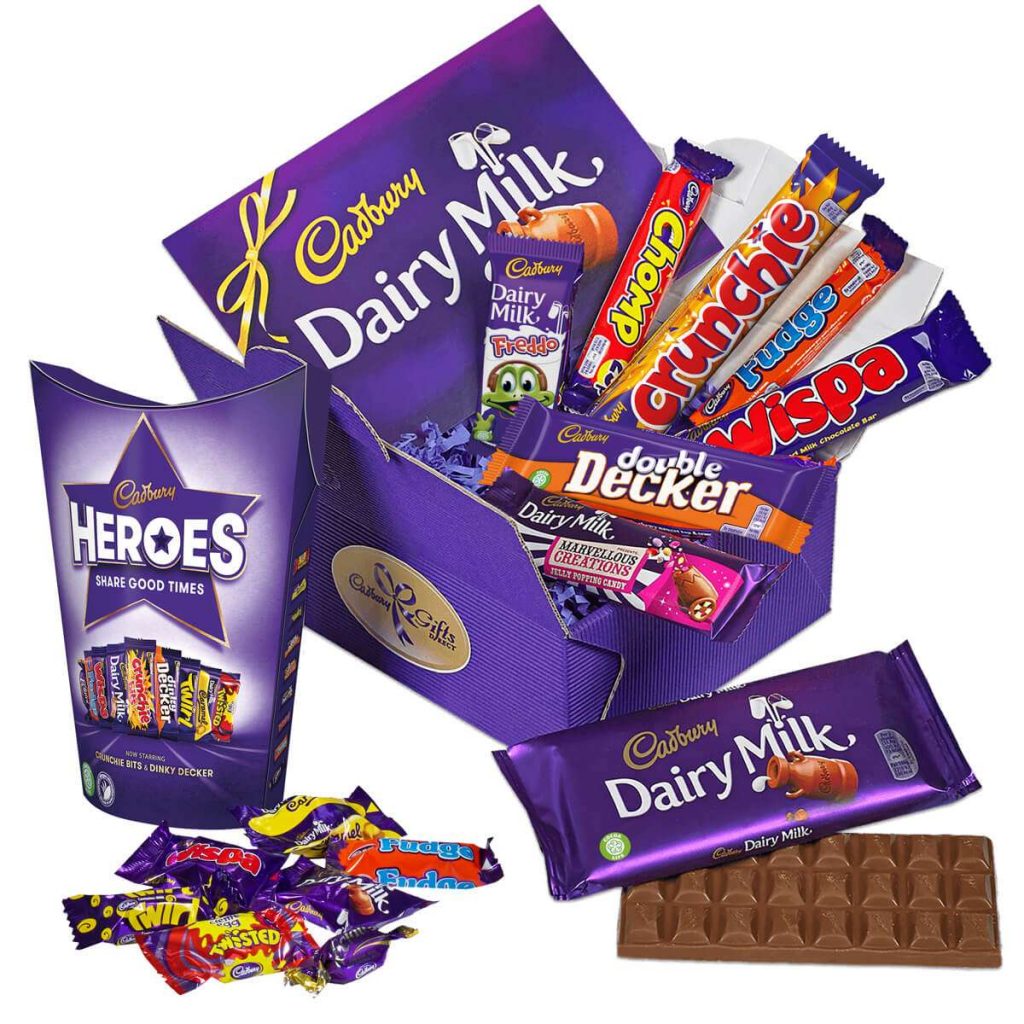 A great gift to send to your hero! Our Cadbury Heroes Treasure Box gift box has a great selection of your favourite Cadbury chocolate bars including Dairy Milk bars.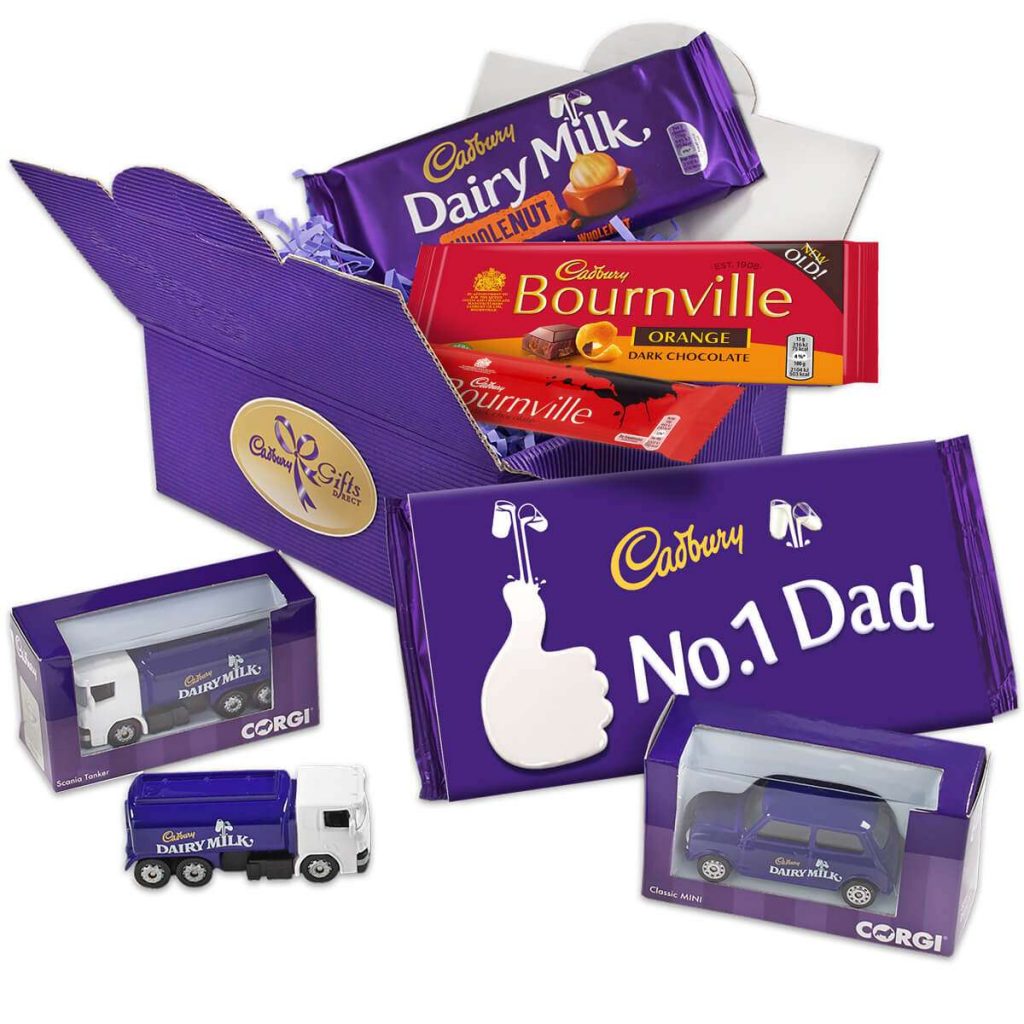 Limited edition Dairy Milk Corgi vehicles and delicious Dairy Milk and Bournville chocolate in a Cadbury gift box. A Dairy Milk bar with a NO.1 Dad cardboard gift sleeve alongside a Corgi Dairy Milk Tanker and a classic Dairy Milk Mini. A great gift for any Cadbury fan who collects Corgi – special edition die cast models.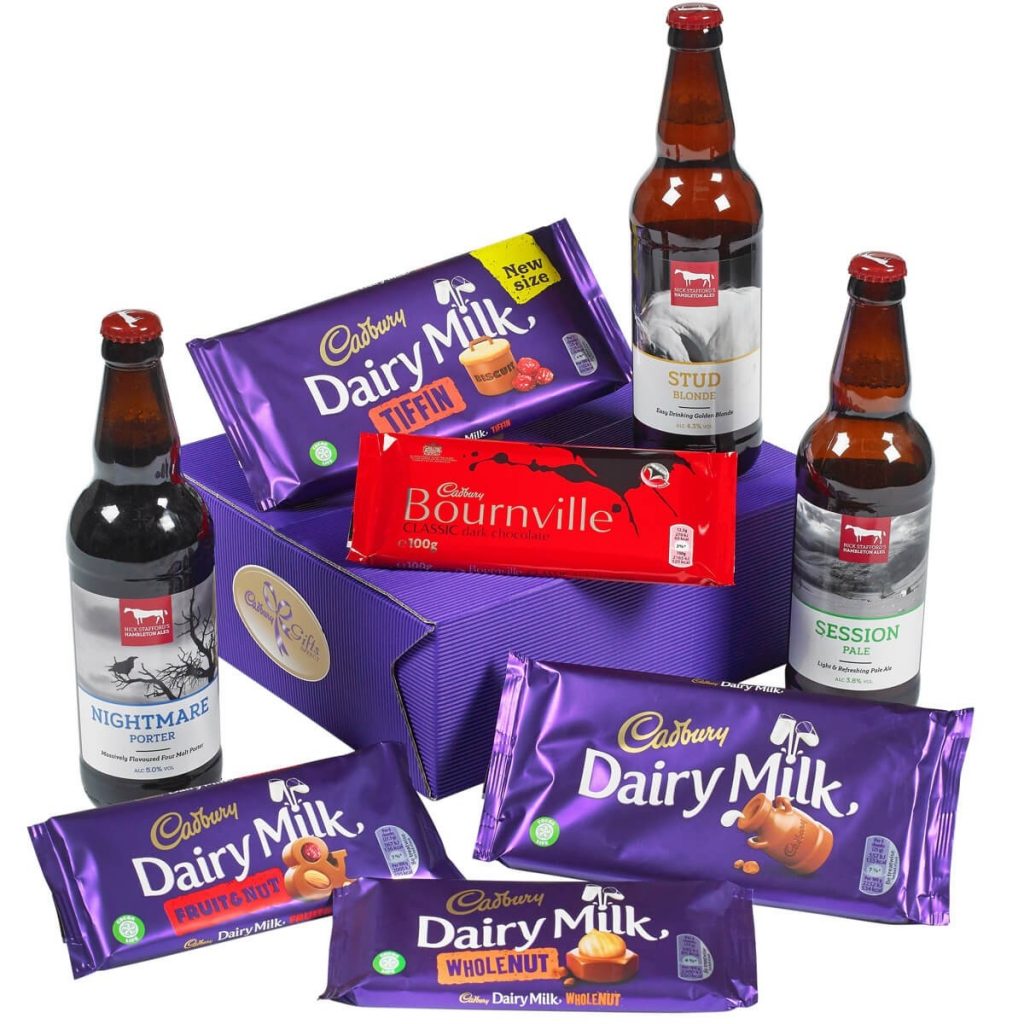 Send a fantastic gift of Hambleton's Ales award winning micro brewery beer with a variety of the nation's favourite Cadbury Dairy Milk bars. Cadbury Dairy Milk's top chocolate bars with British brewed beer.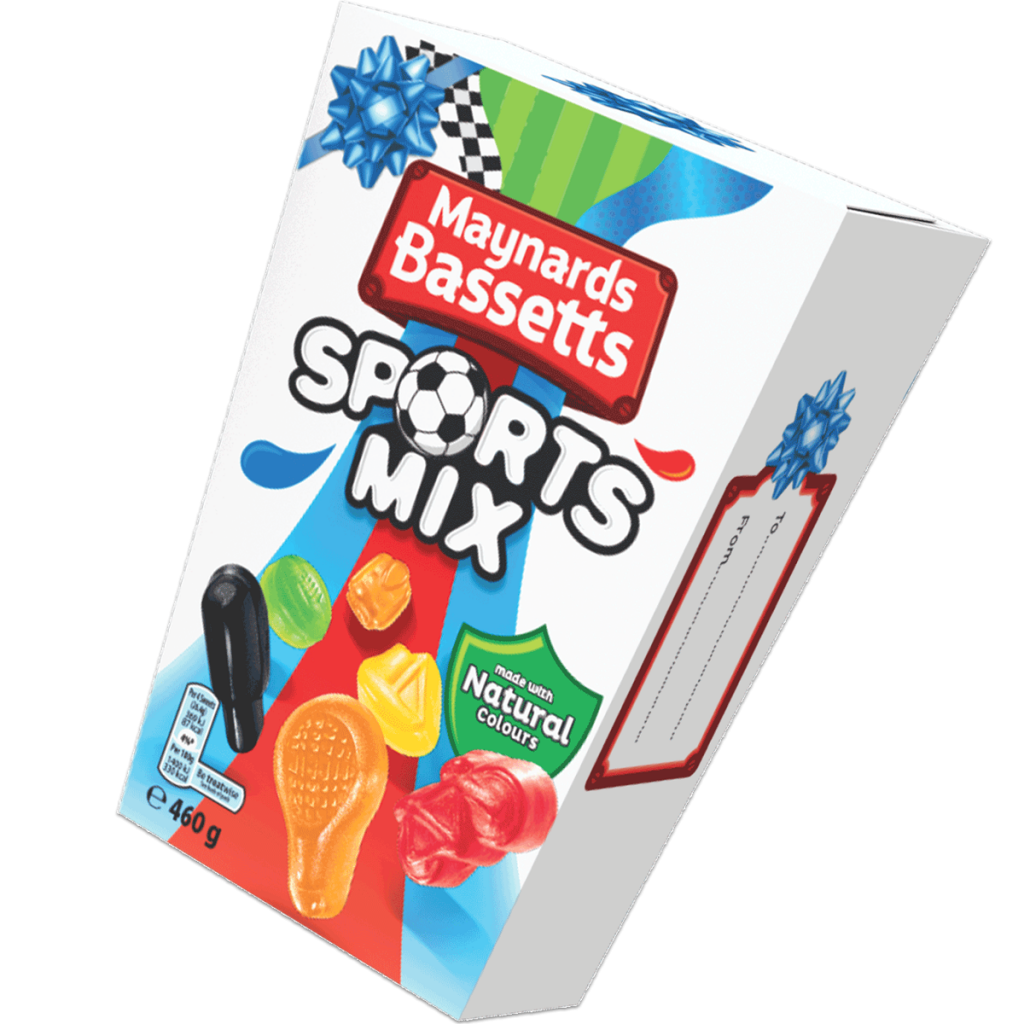 Maynards Bassetts Maynards Sports Mixture in a gift carton, a longer lasting fuller-flavour gummy sweet. Made with natural colours.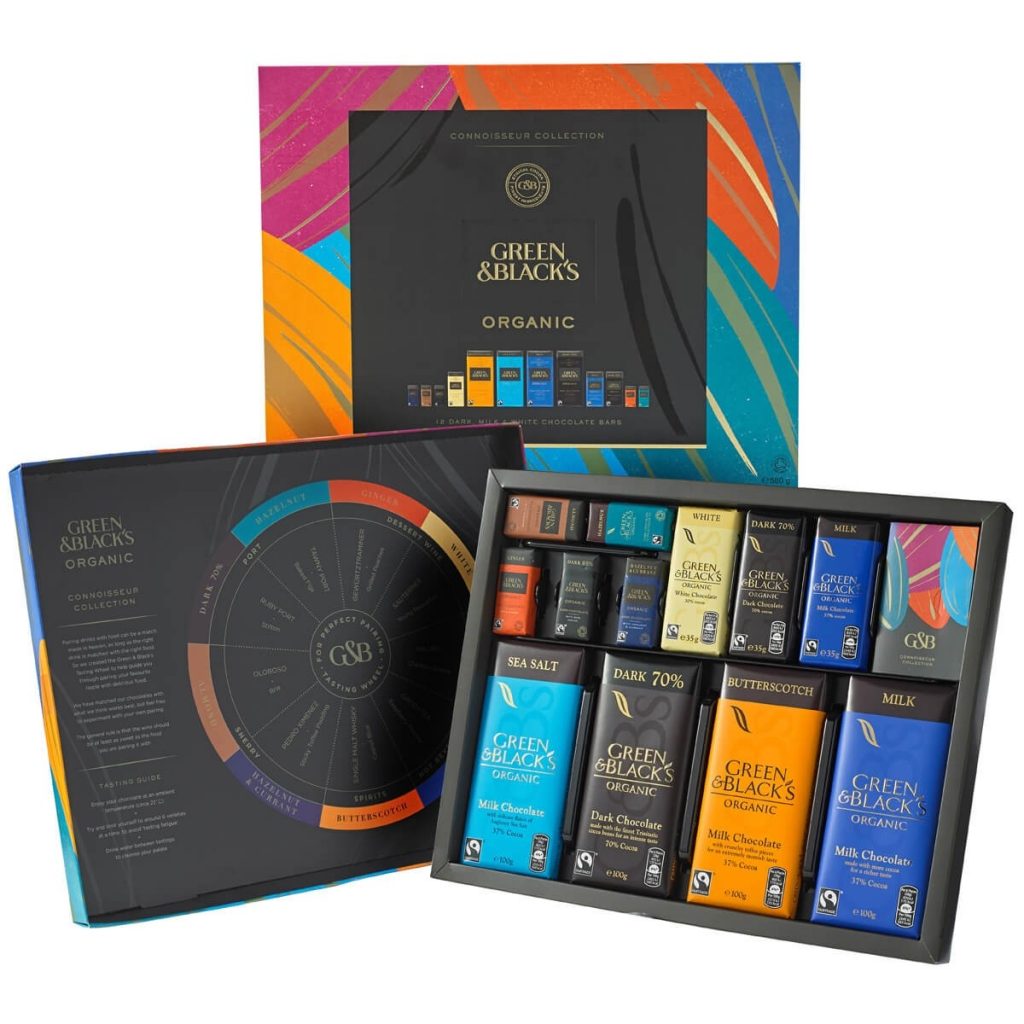 Green & Black's Organic Connoisseur Collection – A selection of unique Green & Black's bars. Taste is at the heart of everything we do, but don't just take our word for it. We are proud that our organic collection has won multiple awards at the Academy of Chocolate and Great Taste Awards. We are proud to be the chocolate of choice for many celebrity chefs, the Organic collection is perfect for those who enjoy intense flavours in their chocolate. The chocolate box includes the Tasting Wheel to help you get the perfect pairing with your food and drink. This impressive collection of Green & Black's chocolate will make a beautiful gift.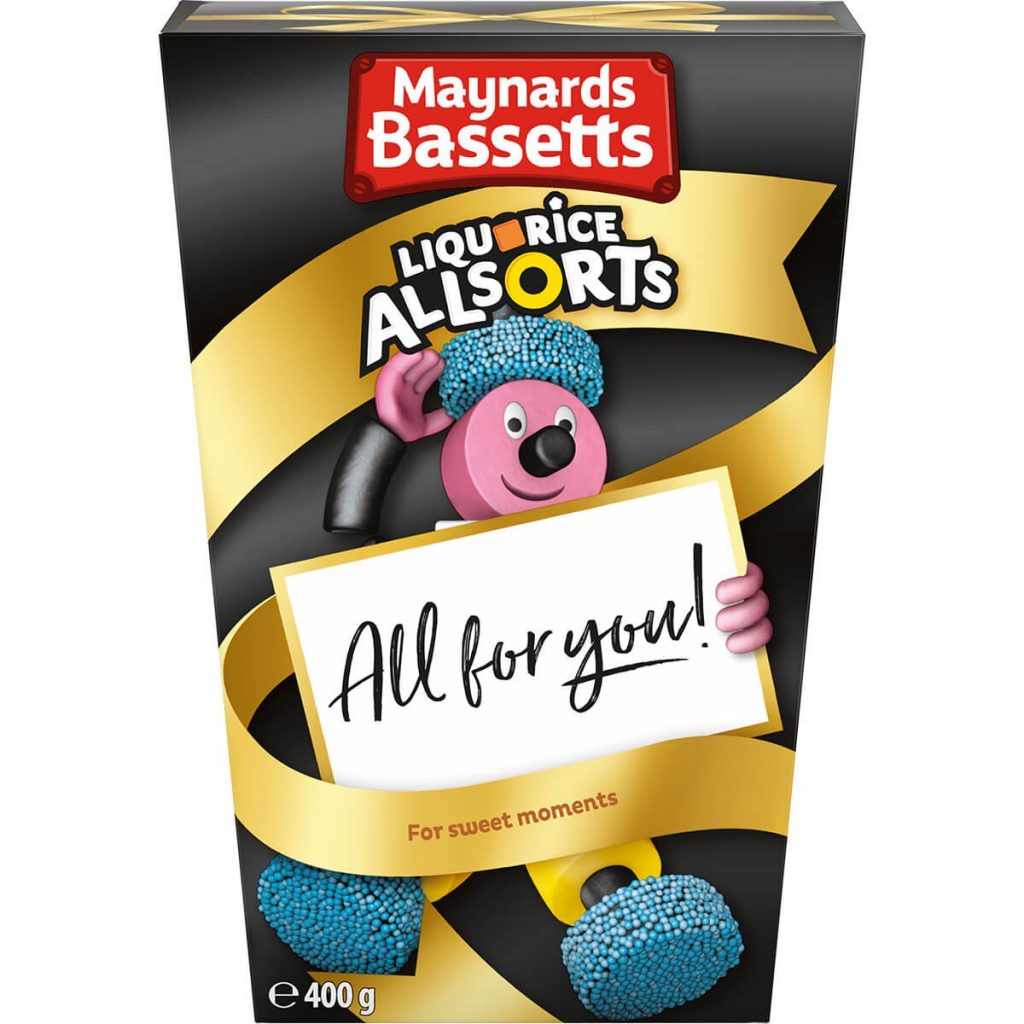 Maynards Bassett's Liquorice Allsorts in a handy 400g carton makes a wonderful gift for friends and family alike. Filled with Maynards Bassett's Liquorice Allsorts sweets. One too many, and you might turn Bertie….
You can find these and loads more ideas for gifts at the Cadbury Online Gift Shop.
Please note that I am an affiliate for Cadburys gift shop and any purchases you make will not cost you any extra but may earn me a few extra pence. Thanks for your support.