I am an affiliate of Kids Pass and I've used it myself, if you choose to buy anything from the links in this post I may earn a little money at no extra cost to you. Thanks for your support.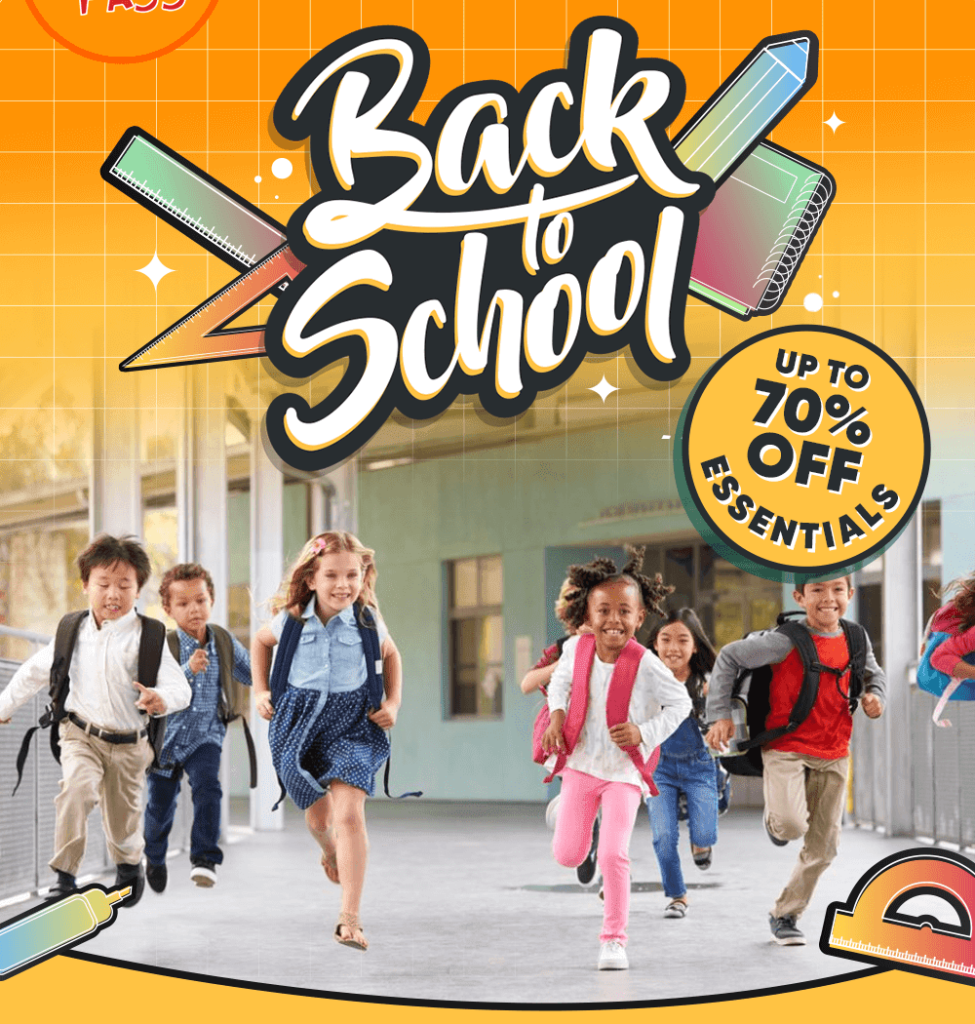 What is Kids Pass? You can sign up for a 30 day trial for just £1 and see for yourself. The price after 1 month is £4.99 a month or £39.99 for a year, but the savings you make could be huge.
Once joining you can download the app. and start saving. You can get discounts on Cinema tickets, Days out, holidays, restaurants, gift cards and shopping. For example you can save up to £22.50 on a cinema ticket for the family and up to 57% off tickets for theme parks. If you like to go out you can save a lot. Just click the banner below to find out more.
Back To School with Kids Pass
So how can Kids pass help you save with going back to school? You can get money off your shopping.
Here are a few of the offers.
50% off JD Sports where you can buy your p.e. kits, back packs, socks and trainers
67% off personalised labels
70% off a cool Imposter Backpack
60% off a pop it pencil case
20% off Hype where you can buy backpacks or trainers
50% off Waterstones for all your stationary needs
30% off M&S for those school essentials
So as well as days out and fun times you can also save on all those essentials, and I'm sure there will be a lot more offers coming up with Christmas around the corner. Just download the app and your discount is on your phone wherever you choose to use it. We used ours on holiday once and saved nearly £80 in just one week. That's more than double the yearly cost….in one week!
What do you think? Are you willing to pay just £1 for a trial, and if it's not for you, you can cancel at any time.