I am a fan of Richard Osman, I enjoy watching him on television and always find him witty. I had big hopes of a great read when he published his first novel, The Thursday Murder Club.
This post will contain affiliate links which may earn me money if you click through and purchase, but cost you no extra. Thank you for your support.
The Thursday Murder Club, Richard Osman.
Publisher : Viking (3 Sept. 2020)
Language: : English
Hardcover : 400 pages
ISBN-10 : 0241425441
ISBN-13 : 978-0241425442
Dimensions : 16.2 x 3.5 x 24 cm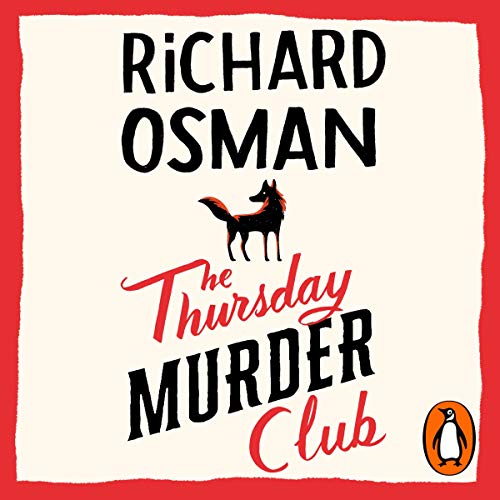 The Blurb
In a peaceful retirement village, four unlikely friends meet up once a week to investigate unsolved murders.

But when a brutal killing takes place on their very doorstep, the Thursday Murder Club find themselves in the middle of their first live case.

Elizabeth, Joyce, Ibrahim and Ron might be pushing eighty but they still have a few tricks up their sleeves.
My Review
I listened to The Thursday Murder Club on Audible and I really wanted to like it. The premise sounds great, old people are not fossils and can do a lot more than we expect. In fact, moving to a retirement home doesn't mean that life is over, they have way more free time and can get up to all sorts of things. Like solving murders. In this book, the club of four elderly people gather together to solve cold case murders as a kind of hobby. However, they then have a murder on their doorstep and end up delving into all sorts of past secrets and stories that you would never have imagined.
The premise is great, I just didn't think it was very well presented. Sorry Richard.
I listened to the book on Audible and fell asleep often in the early chapters and had to keep 'rewinding.' I took the book to hospital with me where I have absolutely nothing to do so I rely on my stories to keep me going. I found that a couple of days I couldn't even be bothered to listen. I didn't give up though. There was a story there and I wanted to find out what was happening.
So, I persevered and I'm glad I did because it did actually get good towards the end. I can't even remember what happened in the first section of the book, apart from the murder, but it did have some good twists and turns as it went along. The ending was everything the book needed to be all along, I'm just sad that it was such a trudge to get there.
I actually found the conversation at the end between Richard Osman and Marian Keyes as one of the highlights of the audio book.
Would I recommend this book? Well, it's been hyped up a lot, and apparently it's already been accepted for a movie. I wanted to love it so much but by chapter 40 I was ready to quit, but I rarely quit a book and I'm glad I didn't as the ending made up for it all.
I think some serious editing and cutting of the first few chapters and this could be a really good read. I did laugh out loud as some people have claimed…but not until about chapter 99! The short chapters were quite annoying as things kept flitting around. This is great in simpler stories but for more complicated plots you need a little more detail before moving on to the next bit.
Have you read this book? I'd love to hear your thoughts.
You can read my other reviews here.