I recently read Let me Lie by Clare Mackintosh, so I decided to read another of her books, I let You Go. I listened to the book on Audible, but you can also buy a copy from Amazon in paperback or for your kindle. These are affiliate links, thanks for your support.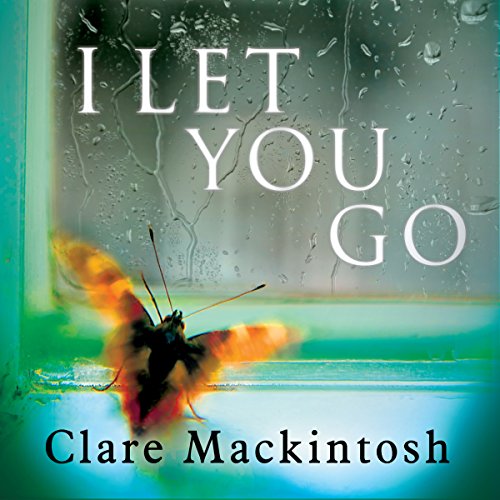 The Blurb
A tragic accident. It all happened so quickly. She couldn't have prevented it. Could she?

In a split second, Jenna Gray's world descends into a nightmare. Her only hope of moving on is to walk away from everything she knows to start afresh. Desperate to escape, Jenna moves to a remote cottage on the Welsh coast, but she is haunted by her fears, her grief, and her memories of a cruel November night that changed her life forever.

Slowly Jenna begins to glimpse the potential for happiness in her future. But her past is about to catch up with her, and the consequences will be devastating….
My Review of I Let You Go
I wrote in my last review that I had difficulty in feeling any connection with Clare Mackintosh's characters. I felt this again with this book. The stories are great, full of twists and turns, the story takes you in and even though it can be a bit drawn out at times, you do want to find out what is going on. I got through both books pretty quickly.
I Let You Go starts with a twist which is pretty easy to work out, but as you follow the life of Jenna you want to feel sorry for her, but for some reason you just feel angry. I cannot imagine what a life of being beaten is like, it has to be awful. Somehow Clare didn't quite capture this and I wasn't happy with the way she portrayed her victim.
The Police side again shows a little more character, but although I liked the police man in Let Me Lie, I couldn't bring myself to like this one even though he did the right thing in the end, and solved a case that everyone had given up on.
There were some threads of the story that seemed totally unnecessary and didn't really go anywhere. I think they were added to give more character development, but it wasn't much help.
So, I have totally mixed feelings about this. A good strong story with nice plot twists, but unlikeable characters that just didn't stir up the right emotions.
Also, listening to the audible book was not as pleasant as I usually find. I made the mistake of not listening to the sample. The male narrator, David Thorpe, reminded me of a school teacher lecturing a class rather than a story reader. The female narrator, Julia Barrie, was the only reason I carried on listening.
My advice would be to grab the paperback and give the character's the emotions they deserve and maybe this will be a good read. It's definitely a page turner.