This is my review of Let Me Lie by Clare Mackintosh. I use affiliate links in my posts which mean I may earn a little money if you use them and go on to purchase something, but they will cost you no extra. Thank you for your support.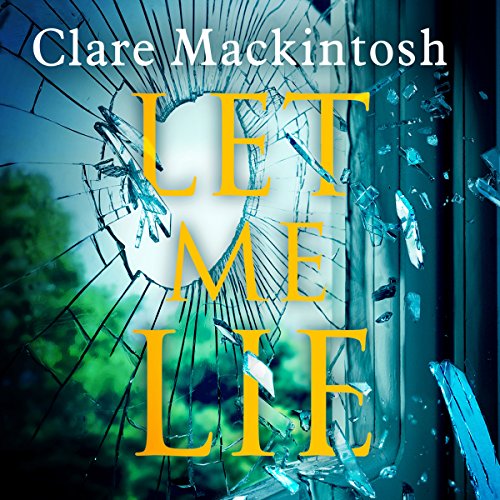 The Blurb
The police say it was suicide. Anna says it was murder. They're both wrong.

One year ago, Caroline Johnson chose to end her life – a shocking suicide carefully played out to match that of her husband just months before. Their daughter, Anna, has struggled to come to terms with her parents' deaths ever since.

Now with a young baby herself, Anna feels her mother's presence keenly and is determined to find out what really happened. But as she looks for answers, someone is trying to stop her. By digging up the past, she'll set in motion something that can't be stopped and will soon discover that sometimes it's safer to let things lie….

The stunning, twisty new psychological thriller from number one best seller Clare Mackintosh, author of I Let You Go and I See You.
My Review of Let Me Lie
This book felt a bit slow at times, but just when you think you know what's happened you suddenly find out that you are wrong. There are lots of plot twists, some you'll figure out easily, others not so. One completely threw me!
I have read books where I don't like the characters much before and enjoyed them, but there was something about the main characters in this book that just irritated me. I did like the police man, Murray and his wife and although their story seemed a distraction from the actual plot, it was a nice one as they were characters I could enjoy reading about.
The story was riveting and I definitely wanted to find out what the heck was going on, yes, I was really lost at times. The final 'showdown' felt to be a bit of a let down. I just couldn't believe it. The ending was good though, maybe the last little twist could have been omitted, I didn't need that.
For a thriller/mystery I think the book delivered quite well. It was the first book by Clare Mackintosh that I've read but I'd be happy to delve into more.
I listened to the book on Audible and the narrator, Gemma Whelan, delivered the story really well.
You can also buy the book in hardback for £12.99 or paperback for £7.99 from Waterstones