I'm so glad I chose to listen to this audio book this month. I Know Why the Caged Bird Sings is the first part of Maya Angelou's autobiography. It describes her childhood and how her character was developed from a very early age.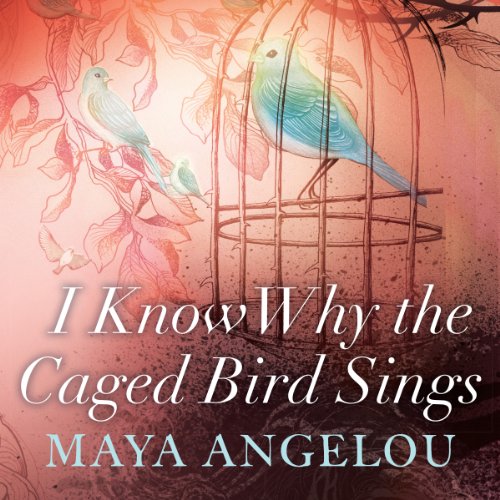 The Blurb
Maya Angelou's six volumes of autobiography are a testament to the talents and resilience of this extraordinary writer. Loving the world, she also knows its cruelty. As a Black woman she has known discrimination and extreme poverty, but also hope, joy, achievement, and celebration.

In this first volume of her six books of autobiography, Maya Angelou beautifully evokes her childhood with her grandmother in the American south of the 1930s. She learns the power of the white folks at the other end of town. And suffers the terrible trauma of rape by her mother's lover.
"I write about being a Black American woman, however, I am always talking about what it's like to be a human being. This is how we are, what makes us laugh, and this is how we fall and how we somehow, amazingly, stand up again."

Maya Angelou
My Review on Why the Caged Bird Sings
Most people have heard an inspirational quote from Maya Angelou.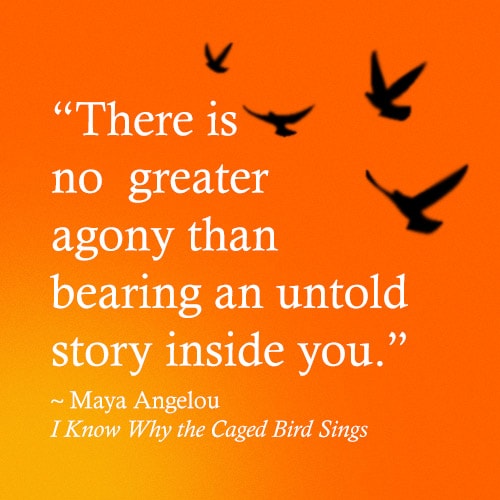 This is why I decided to read her autobiography. I know why the Caged Bird Sings is the first book.
Maya Angelou was an American author, actress, screenwriter, dancer, poet and civil rights activist best known for her 1969 memoir, I Know Why the Caged Bird Sings, which made literary history as the first nonfiction bestseller by an African American woman.
I listened to the book on Audible and it was narrated by Maya Angelou herself. It really gave a personal touch to such a personal story. Her young life was difficult and she had some pretty awful experiences. But when you finish you come away with the sense that she had amazing strength and compassion from a young age. It's easy to understand that she would become someone who is prepared to speak her mind and make a difference in the world. She will forever be remembered. Not bad for a young girl brought up by her grandma in Arkansas in the early 1930s.
I can't wait to read the rest of her autobiography.
I am an affiliate for audible so my links in this post may earn me a little money if you click through and purchase something. However, this will cost you no extra so thank you for your support.