These are my choice of best boys From Avon for August. I am also doing a give away on my Facebook page, please read on to find out more.
As you know, I'm an Avon representative. I have always loved Avon products and I enjoy selling them. I don't do it in the usual way of posting brochures through doors though, I have to work from home promoting my online shop thanks to my disability. Anyone in the UK can purchase from my shop and postage is free if you spend £20, how great is that! My shop can be found here: https://www.avon.uk.com/store/AnneSweet/
I'm running a competition on my Avon Facebook page where you could win a fabulous Avon Far Away Rebel and Diva for her perfume set. Competition ends September 7th 2020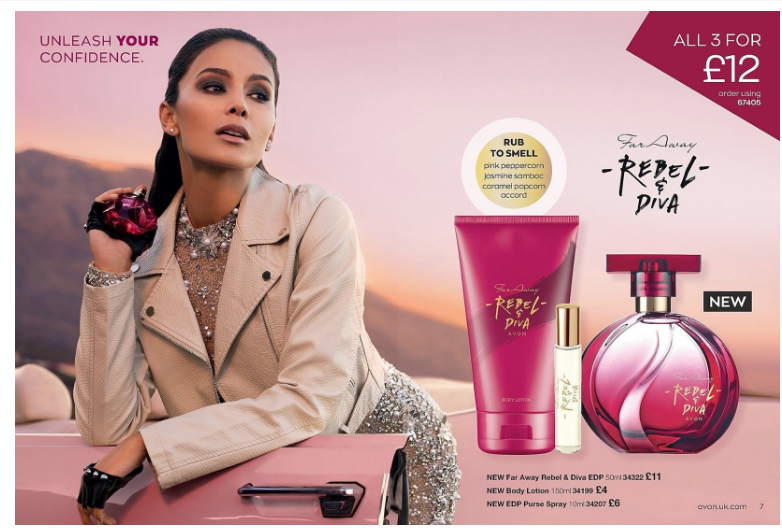 Check my Facebook page to see how you can win this 3 piece set of Perfume, body lotion and a purse spray in the new Far Away Rebel and Diva range. You can buy all three for just £12 in the Avon August shop, it's worth £21!
Avon August Favourites – Magix
I have been using Avon Magix for many years, it's a fab skin lotion that is non greasy but helps to smooth and hide blemishes on days when you don't want to wear full make up. You can even pop it on under your make-up for a smoother finish.
I am so excited that Magix have now added three extra product to their range. First up. Avon Magix Smoothing Primer. Currently available for just £5.50.
Magix suits all skin types because it is colourless, but it helps to smooth the skin and fill pores, making a perfect base for your make up. Also, available are Magix Hydrating Primer which adds extra moisture for dry, dehydrated skin. And Magix Shine and Oil Control which is perfect for managing oily to combination skin.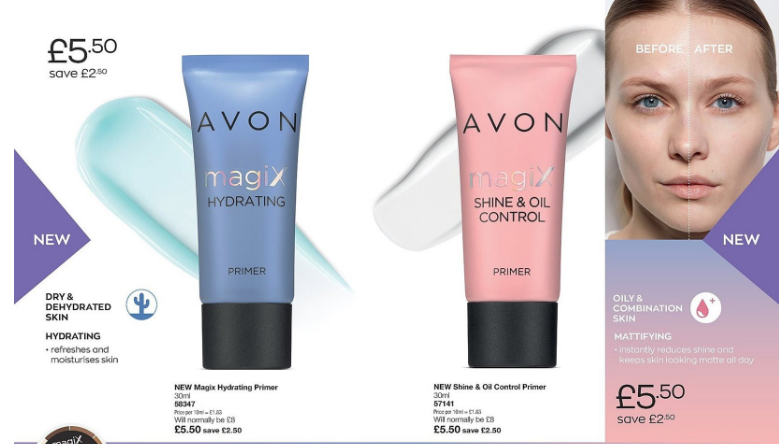 Avon August Favourites, Cannabis Sativa Oil
Staying with the skin, this is Avon's new Cannibis Sative Oil which is claimed to be a holy grail for sensitive skin. You can get a SPF30 Day cream which hydrates and protects from the sun. Also available is a hand and body balm, and a cleanser. You can find them here.
Bag Organiser
I don't know about you but everytime I find a handbag I love it just becomes a bottomless pit. This bag organiser is a dream come true, there are so many pockets and compartments. You can keep everything in it's place and then pop it inside your favourite bag…and the best bit, when you want to change bags, just take out the organiser and put it in your chosen bag.
All this for only £10! Your Organised Hero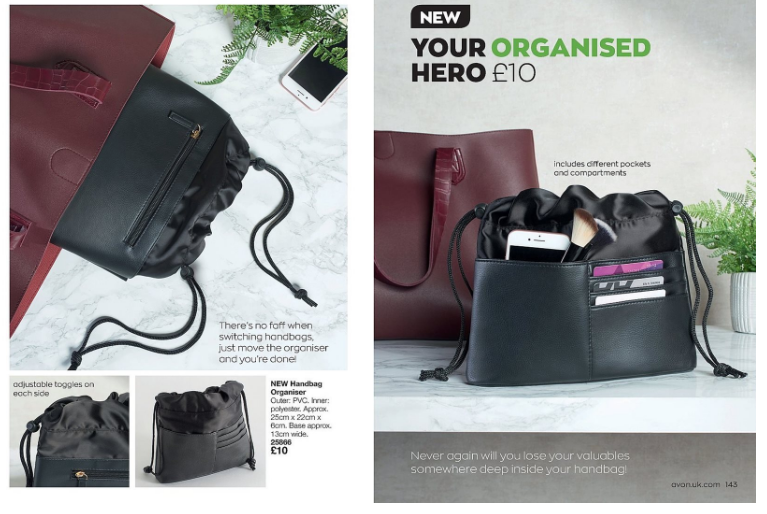 Cooling Pillow
I love this cooling pillow, it really is a must have. I pop it in the fridge and when I get a headache I reach for my cooling pad and it helps me so much. With the hot weather we have been having lately, my cooling pad has had plenty of use, on my head and my neck. At night, I give a chill just before going to bed and pop it inside my pillow. You can also pop it in it's little pouch and take it out with you. It's amazing, and I'm thinking of buying another for my daughter especially now it's half price at only £5. I'm thinking this is going to sell out quickly.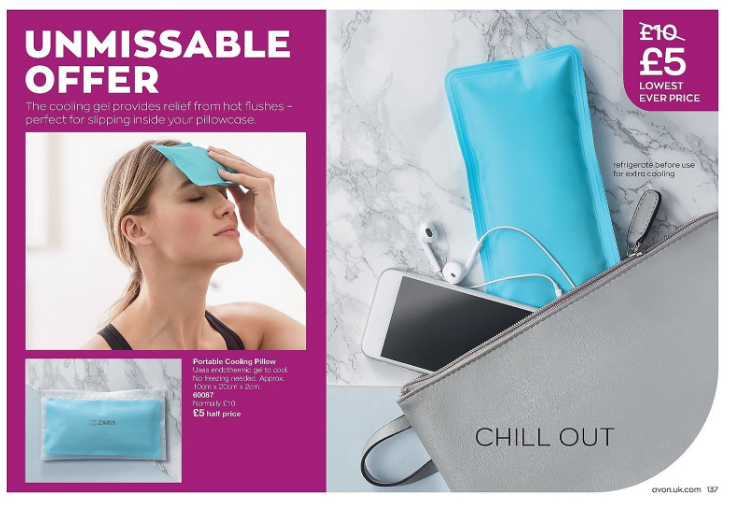 Avon August buys, Setting Spray
We are all getting used to wearing our masks when we go out. Avon sell some fabulous make up products, Power Stay, that stay on 24 hours and don't rub off on your mask..check them out.
However, if you don't want to replace your make up, how about a setting spray, or even a powder. Avon do two very good products. Magix setting spray holds your make up in place with it's invisible fix. And the very popular Banana powder sets your look with a light diffusing finishing powder. (also available is a translucent setting powder.)
Avon August Thanks
Thank you for taking a look at my products. Which would you like to own? Tell me on my Facebook page and I'll enter you into my give away for the Avon Far Away Rebel and Diva gift set. Good luck!