It's Mother's Day in the UK on 22nd March this year. I am going to put together a few lists of things that may help you decided on what gifts you'd like to buy or receive this year. I'm starting with Etsy as it's my favourite place for special and unusual gifts. You can view the Editors picks for Mother's Day Gifts for lots more ideas.
This post contains affiliate links which may earn me some money but cost you nothing extra if you buy anything. Thanks in advance for clicking.
Prints from Etsy
Violet Grace makes some lovely prints, mostly word based.
I love this print which you can download or order pre-printed and have it personalised to suite you, including colours and words. Prices start from £6. Violet Grace's prints would make a lovely Mother's Day gift from Etsy.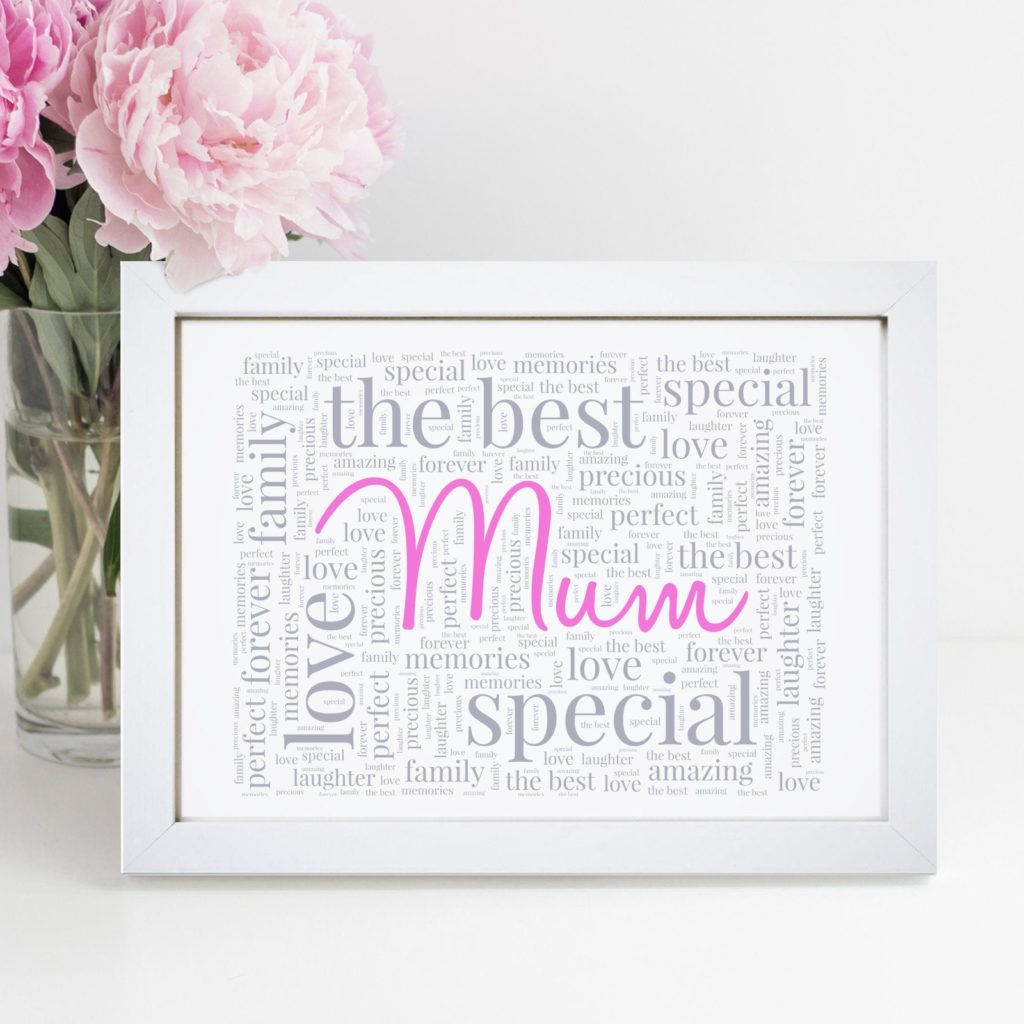 I really love this Mother an Daughter print though, this would certainly make me smile.
Jewellery Mother's Day Gifts from Etsy
What about a beautiful necklace set from Dear Ava. I think it's so pretty and has the perfect sentiment for a Mother's Day Gift.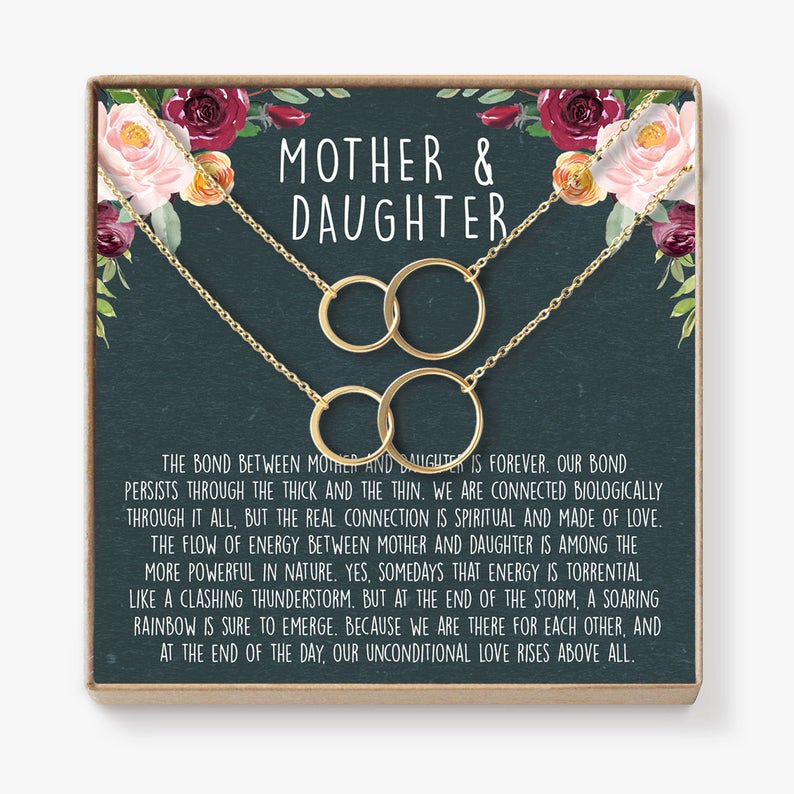 Or how about a personalised disc necklace with up to five names.
These beautiful necklaces really deserve a look. There are so many options to choose from from the type of flowers and chains to choose from. I think they are really beautiful, and you can add an initial to the clasp too, just to make a little more personal.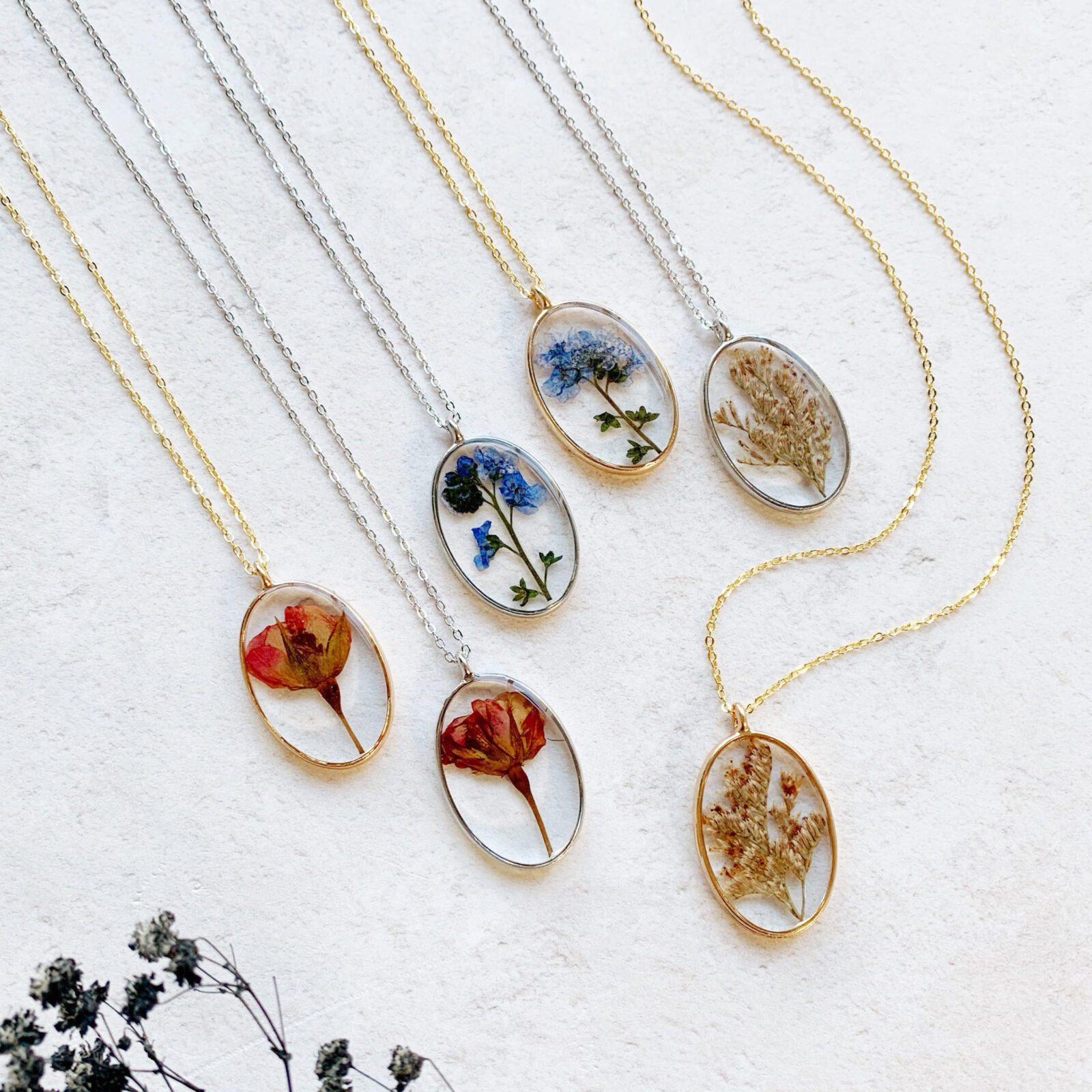 Mother's Day Keepsake Gifts from Etsy
I love this beautiful tree block, you can also change the word Family to Mother (or even Grandmother.)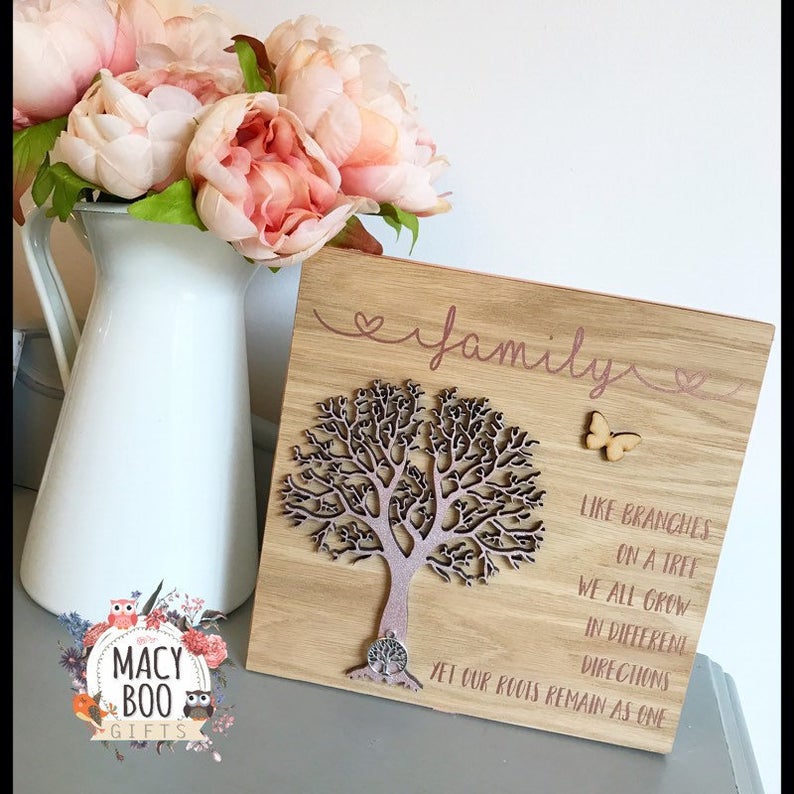 Or maybe your Mother would like a cushion. This one comes as a cover or with the cushion pad and you can choose white or hession. The personalisation is completely up to you.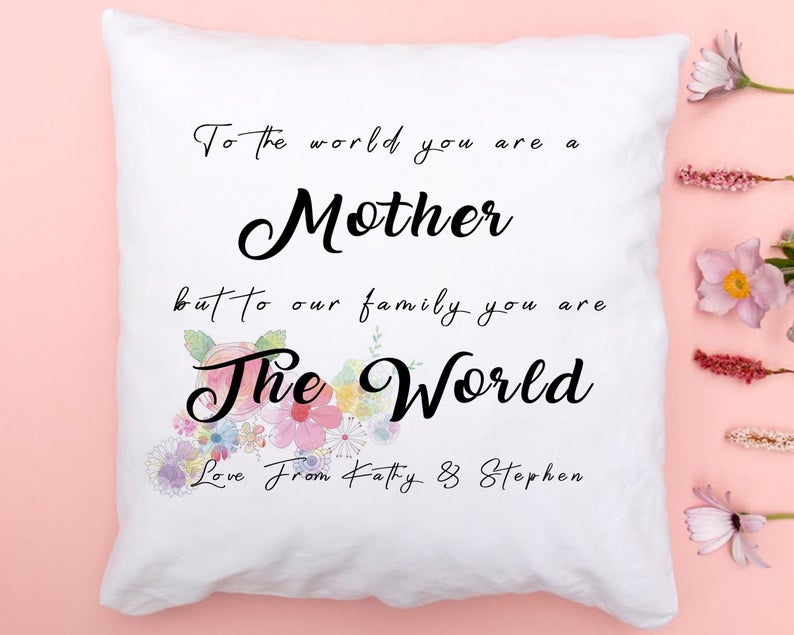 Mother's Day Candles.
I love my candles and I'd be happy to receive something special. In fact, I'll probably be doing a whole post on candles in the near future. For now, here are my favourites from Etsy.
This lovely scented soy wax candle comes in an apothecary jar. You can choose from six different scents and an amber or clear glass jar. You can choose what you want on the label.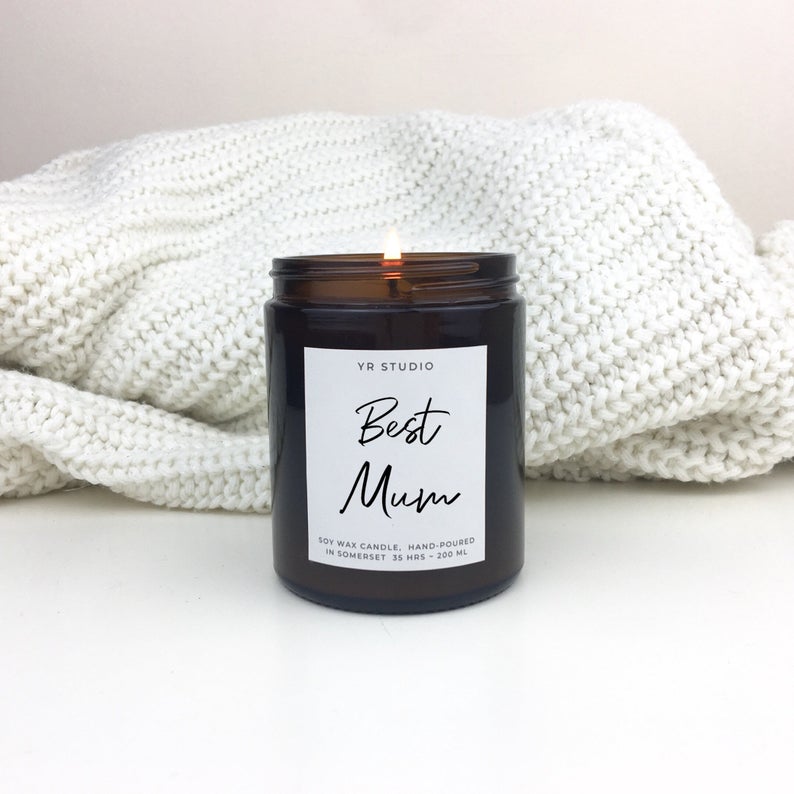 Here is a pretty personalised Mother's Day Gift Candle where you can choose what you want written on it.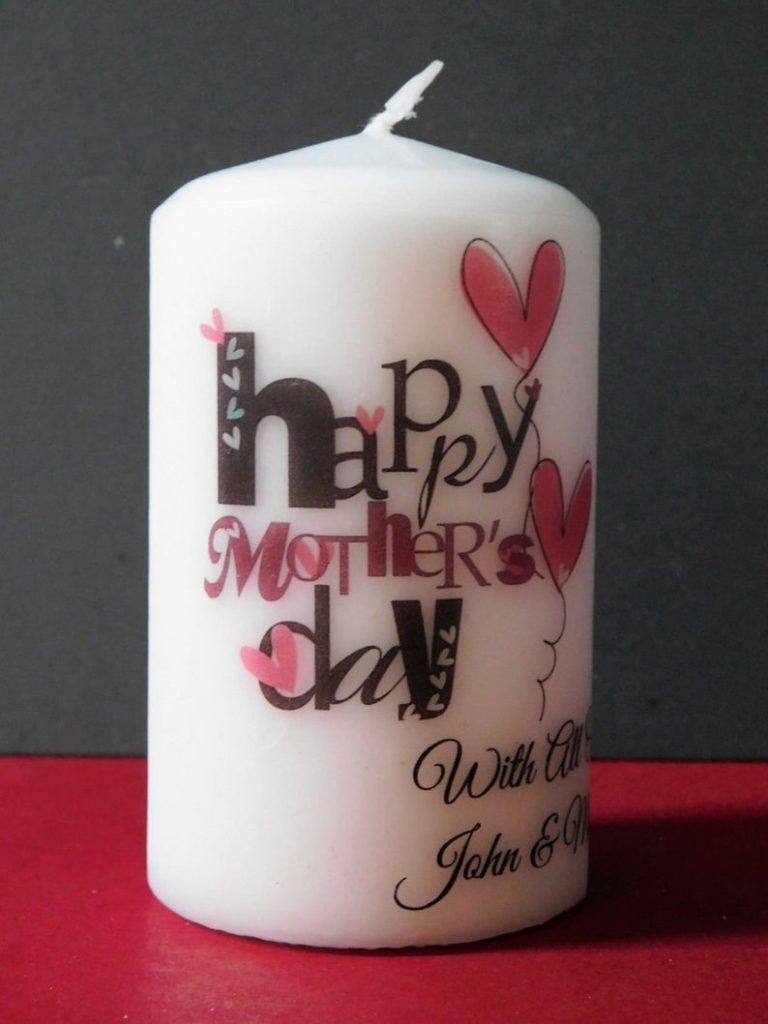 I hope you've enjoyed my little round up. Please do check out all the lovely things you can buy on Etsy and consider giving your Mother, Grandmother, Mother-in-law, Sister or friend and lovely gift to celebrate this Mother's Day. And if you are one of my children reading this, then I'd be happy with anything at all listed here. 🙂
My Mother's Day Gift List from last year.