Description
A Set of 45 mind cards that will introduce positive habits into your daily routine.
Each day select a card at random and take the action stated on the card.
The cards are split into 5 categories:
kindness
ritual
gratitude
journal
reflection
The cards are provided in a lidded box.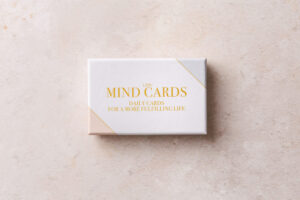 If sold out you can also purchase the journal direct from LSW Mind Cards I am affiliated with this company and also have my own collection of products to sell.
Thank you for supporting my small business. Please feel free to contact me with any questions.
You can read all about my story and why I decided to open up my shop on my blog post here.