I like the occasional cosy crime book and I like Reverend Richard Coles so I had to read this book, Murder Before Evensong.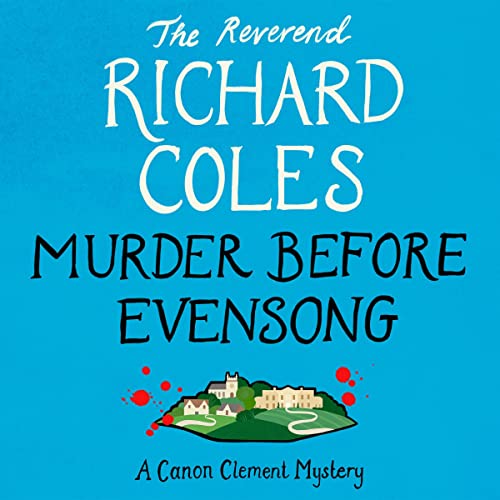 The Blurb
Canon Daniel Clement is Rector of Champton, where he lives alongside his widowed mother—opinionated, fearless, ever-so-slightly annoying Audrey—and his two dachshunds, Cosmo and Hilda.
When Daniel announces a plan to install a lavatory in the church, the parish is suddenly (and unexpectedly) divided: as lines are drawn, long-buried secrets come dangerously close to destroying the apparent calm of the village.
And then Anthony Bowness—cousin to Bernard de Floures, patron of Champton—is found dead at the back of the church. As the police moves in and the bodies start piling up, Daniel is the only one who can try and keep his community together… and catch a killer.
My Review of Murder Before Evensong
This is a real slow burner, with it taking ages before a murder occurs. But we get to know all the characters in this little village and sometimes it's hard to remember we are actually dealing with a murder mystery. Then a second murder occurs and suddenly things start hotting up a little. But the clues are sparse and the suspects wrongly identified. What on earth is going on?
I really enjoyed getting to the end, because it does actually make it all worth it. It reminds me a little of the first Richard Osman Book, which was good but spent way too long on the characters. But as the stories progress you really begin to feel as though these characters are someone you actually know, so I am thinking that Richard Coles books will be the same. I'll definitely consider reading the next book in the series.
I listened to this book on Audible where you can enjoy a 30 day free trial… yes, I'm an affiliate. I enjoyed listening to the Reverend Richard Coles narrating.
You can also buy the book on Amazon.
£4.50 for the paperback edition is a pretty good bargain.
Have you read Murder Before Evensong or the sequel A Death in the Parish?
Link up your bookish posts to my monthly book club