You may have heard about the Cadbury Creme Egg competition where if you find an egg that is half white you can win £1000. Well, you can find all the details here
This Easter you can buy a special Cadbury Creme Egg bundle to gift to a friend or family member and there just may be a winning egg in the pack. Just remember to let them know! There are a choice of two boxes, one costs £15 and contains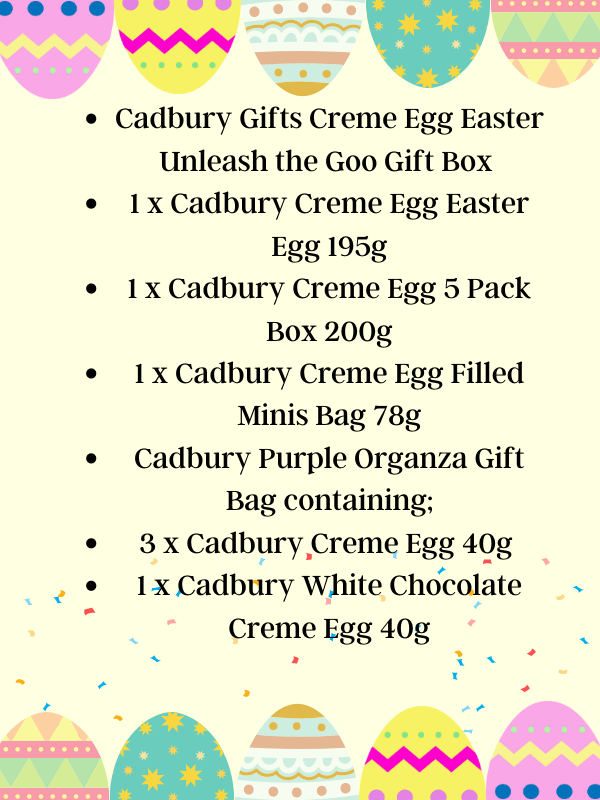 The Other Pack is £10 and contains: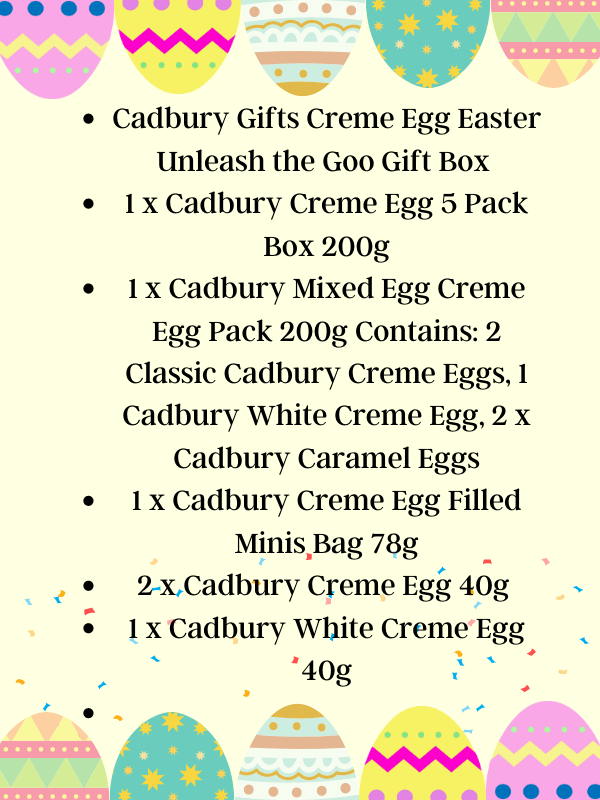 There is even better news!! If you buy a pack as a gift and the recipient receives a winning egg, you can win £1000 as well! how fantastic is that? I will definitely be gifting a pack or two.
Cadbury's Easter Eggs
There are so many wonderful Easter gifts available on the Cadbury Gift Shop. And many of them are on sale. I am an affiliate for Cadburys so if you do buy anything from my links I may earn a little commission at no extra cost to you, so thank you for supporting my blog.
I'm lucky enough to live near Cadbury World so I'll be visiting the shop in person this week sometime. I may even let you see my haul! For those of you who can't get to the shop here are some links to some great bargains online.
240g Cadbury's Roses Egg £7, reduced from £8
Cadbury Hoppy Easter Egg Hunt box £10, reduced from £12.50
Easter Egg bundle of 4 Eggs £20, reduced from £24
Cadburys Caramel Egg 195g £5, reduced from £6
Hampers with More
One of the best reasons to visit the online shop, though, is to purchase the great hampers they have on offer. Here are just a few of the many different hampers available. They range from £10 to £75, so something for everyone and to suit every budget.

I hope you have found this post helpful. Easter is one of my favourite times of year and I'm really looking forward to some delicious chocolate. Maybe I'll be lucky enough to get a winning creme egg! Let me know if you are.
Disclosure policy can be found here.