I'm not really a romance reader, but sometimes it's nice to have a change from fantasy or murder. I chose Good Girls because it was free with my Audible subscription and I wanted something to read while waiting for my next credit.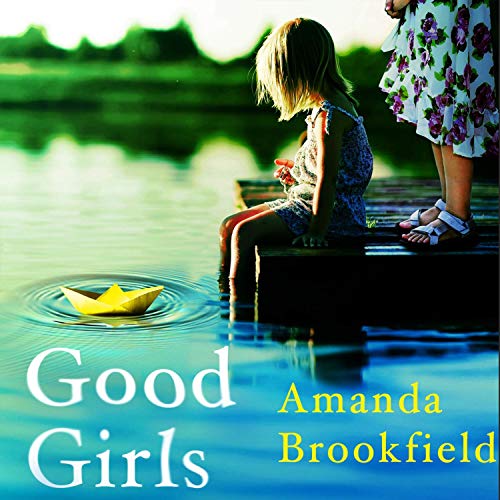 The Blurb
Good Girls never tell tales….
Everyone that meets Kat Keating is mesmerised. Beautiful, smart and charming, she is everything a good girl should be.
Her sister Eleanor, on the other hand, knows she can't compete with Kat. On the awkward side of tall, clever enough to be bullied, and full of the responsibilities only an older sibling can understand, Eleanor grows up knowing she's not a good girl.
This is the story of the Keating sisters – through a childhood fraught with secrets, adolescent rivalries, and on into adulthood with all its complexities and misunderstandings. Until a terrible truth brings the sisters crashing together and finally Eleanor begins to uncover just how good Kat really was.
Good Girls is a love story, a coming-of-age story, a mystery and a tearjerker. But most of all it's a reminder of who to keep close and who to trust with your darkest secrets. Perfect for fans of Celeste Ng, Julie Cohen and Joanna Trollope. 
My Review of Good Girls
The book gave all it promised. Two sisters growing up with secrets. They go through some heart breaking times towards the end. The romance is provided by a man they both liked as teens but he's on the other side of the world. We don't even know if they will ever meet him again, and if they do what then?
A basic story of sibling rivalry which has a strange turn. This book is sad in parts and very romantic in others. I'm not a big romance reader, but this is a well written book which keeps you turning the page (or listening in my case.)
As for the audio book, the narrator was very good (although maybe the South African accents could have been better but I used to work with a South African family so I may be biased.) She brought the story to life and was lovely to listen to.
I became a little bored towards the end, it seemed obvious where it was going and the suspense was gone. It was good for those who like the slushy romantic bits though.
I listened to Good Girls by Amanda Brookfield on Audible.
Click the banner to find out about starting a free 30 day trial with Audible. I am an affiliate so if you go on to purchase a membership I will earn a commission at no extra cost to you. Thank you for supporting my blog.
You can also buy Good Girls on Amazon in paperback for £12.99