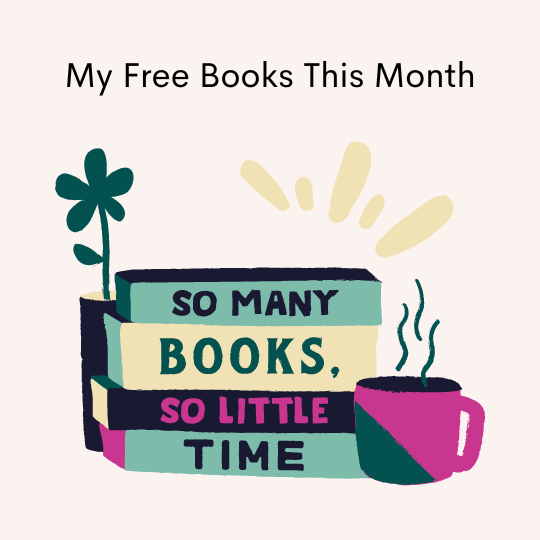 We all love something that is free and for me it's even better when they are books. Well, for me they are audio books. I have an audible account for which I pay £7.99 per month. For that I get one book a month to listen to, I can buy 3 more books for £18 which is still cheaper than most books. You also get specially chosen books at a big discount (99p to £2.99) and many books on offer for around £7, including some of the recent best sellers. You have to shop around but there are some big bargains to get with membership.
Click the banner to find out about starting a free 30 day trial with Audible. I am an affiliate so if you go on to purchase a membership I will earn a commission at no extra cost to you. Thank you for supporting my blog.
What I listened to for free this month.
The first book I chose sounded quite spooky and I like a bit of mystery. It's called The Cabin on Souder Hill by Lonnie Busch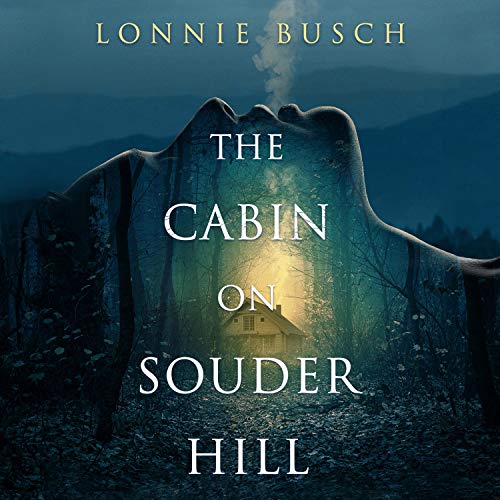 The Blurb
Michelle and Cliff Stage bought their isolated vacation cabin in the mountains of North Carolina with hopes of repairing their 18-year marriage. But when Cliff disappears one night searching for the source of a mysterious light in the woods, Michelle's life will change in unimaginable ways. After the sheriff's department fails to find him, Michelle scrambles down the same dark mountainside alone, the strange, beckoning light her only guide.
What she discovers is a cabin, identical to theirs, housing a life she barely recognizes – and a husband she hardly knows. Cliff is a changed man. Now caring and considerate, no longer a manipulative womanizer, he is also missing a finger. He claims that Cassie, their teenage daughter, is dead, killed in a car accident more than a year ago. Michelle knows that's not possible – Cassie had phoned her from Atlanta only hours before. Even when shown Cassie's grave, Michelle refuses to accept she's gone.
Michelle wants her daughter and her life back, and the only clue to what has happened is a man named Pink. A real estate agent and the man who years earlier built Michelle and Cliff's cabin, Pink was rumored to have killed his wife and buried her on the property, then vanished, never to be seen again. But in Michelle's new reality, Pink and his wife still reside in town and Pink's smile-splashed billboards are everywhere.
To get back to the world where her daughter exists, Michelle must unravel the mystery of Pink while questioning her very reality – and her sanity. Haunting, atmospheric, and deeply thought-provoking, The Cabin on Souder Hill questions the very nature of our existence and the choices we make to form it.
My Review
Riveting read for those who don't mind suspending belief. At times it felt like I was reading the script of an 80's style misogynistic horror film, but overall the story was really intriguing and kept you reading until the end. A little too many unnecessary sex scenes but I guess they did give you a better idea of the character, Pink, and what he was like. Totally unbelievable at times but strung alongside a regular family story. Weird mix that kind of worked.
Free Book number Two, The Secret to Happiness by Jessica Redland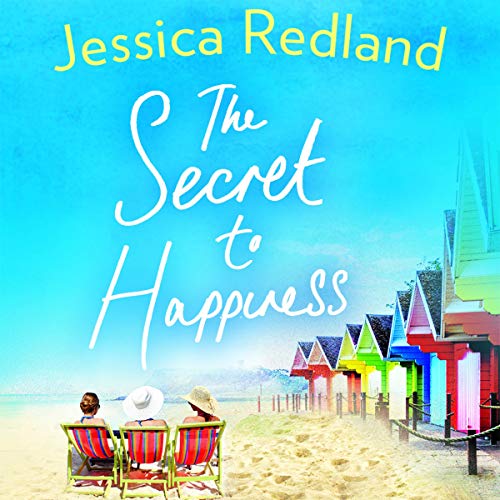 The Blurb
Everyone deserves a chance at happiness….
Danniella is running from her past, so when she arrives at the beautiful seaside resort of Whitsborough Bay, the last thing on her mind is making friends. After all, they might find out her secrets….
Alison is fun, caring and doesn't take herself too seriously. But beneath the front, she is a lost soul, stuck in a terrible relationship, with body confidence issues and no family to support her. All she really needs is a friend.
Karen's romance has taken a back seat to her fitness business. But she doesn't want to give up on love quite yet. If only those mysterious texts would stop coming through….
When the women meet at their local bootcamp, a deep friendship blossoms. And soon they realise that the secret to happiness is where they least expected to find it….
An uplifting story of friendship and finding the strength to come to terms with the past. Perfect for fans of Tilly Tennant and Cathy Bramley.
My Review
I am in two minds about this book. It's hard because I'm not usually a romance book reader but as far as it goes this one seemed rather sweet, if a little predictable. I liked how the three new friends bonded and helped each other. It was nice how they all found their way to happiness although it wasn't easy for any of the them. The characters were well formed and believable. The storylines were also believable and the story was interesting enough.
What I didn't like was the narrator. Her voice was fine but while I was listening I thought the writing was a bit rubbish. Then I realised that it wasn't the writing but the way it was read. This was new to me, I've had narrators that I just couldn't bear listening to or found it hard to understand their accents. However, I've never had someone read a perfectly good book in such an unusual way, it really put me off. It just didn't seem natural to me.
Over all though I was happy with my free books and I'm happy with my audible subscription.