If you crochet then you've probably heard of Amigurumi. Little Crochet toys that are fun and often simple to make. I have made some Amigurumi toys myself and they are generally quick to make up and can be very popular.
Here I will share some of my own work along with places to find some great patterns to make your own Amigurumi.
What is Amigurumi?
Amigurumi is a Japanese word with means knitted toy, but they are not generally knitted but made by crochet. The Japanese do not have a separate word for crochet but it is known as knitting with a hook.
Most amigurumi is made 'in the round' which is a simple technique of building up a object by going in circles, increasing and decreasing to get the shape you want. You don't even have to make animals or creatures. Plants and flowers are also popular as well as other things.
Last year I even made a little figure of the queen on for her Platinum Jubilee.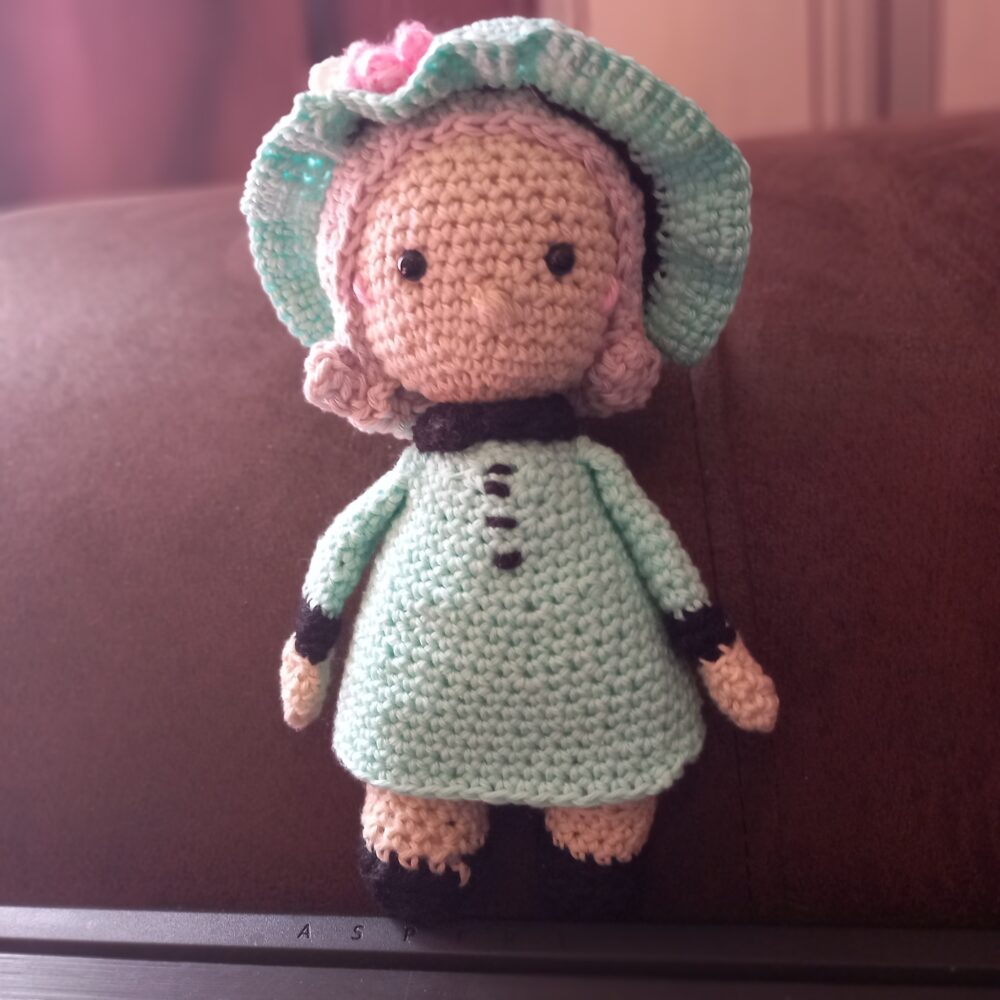 Where to Find Your Amigurumi Patterns
I have several books and did have a subscription to Simply Crochet magazine (Where I got my queen pattern from.) But you can also find patterns online.
One of my favourite places to find Amigurumi patterns is Amigurumi Today which offers both free and premium patterns. You could be making something cute like this doll in a unicorn dress.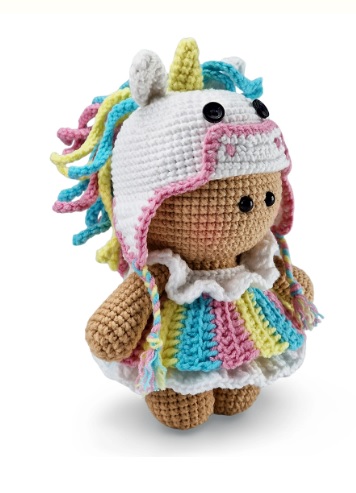 Another really good place to find Amigurumi patterns is on Pinterest and I have a board devoted to patterns I've found.
Here is a lovely little giraffe pattern that is free on Amigurumi Space.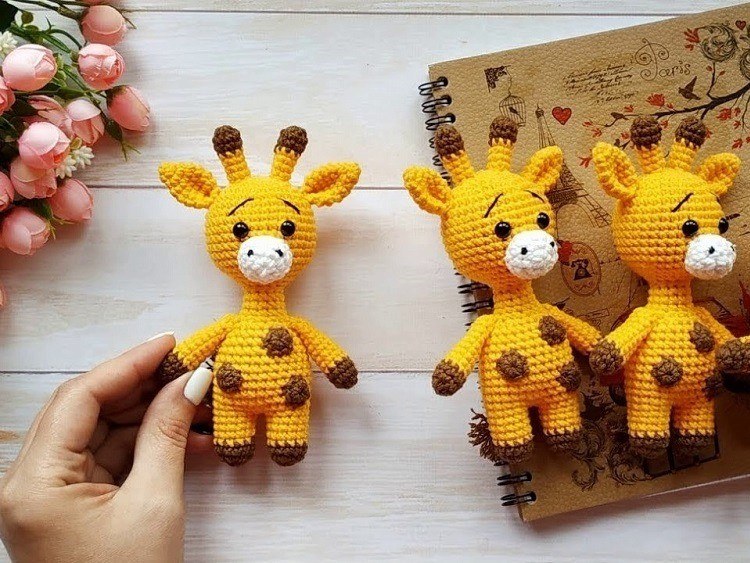 Ravelry Patterns
I love Ravelry because you can find all sorts of patterns for knitting and crochet. If you search Amigurumi you will be amazed at how many patterns there are, and many of them are free, like this gorgeous little bunny.
You will often find that by clicking through to free patterns you will be directed to a blog post with lots of adverts. But most patterns are available in a PDF format for a small fee. If you see something you really like then it's much easier to follow the pattern this way and worth the cost.
Blogs that do Amigurumi.
Here I am going to list some blogs that I've found that do free and paid amigurumi patterns. If you are giving this a try for the first time then do try the free patterns. If you want to make more than one, it might be worth buying the pattern, plus you are supporting the author to produce more patterns in the future.
A Little Love Every Day Anitha offers some adorable patterns on her blog. Written in US terms which you always need to take into account as US and the UK have different names for their stitches even though the stitches are the same. For example, a double crochet in US terms is a treble in UK. In the UK they don't use Single Crochet, so if you are unsure and you see this term in the pattern then you can assume it's US terms. In the UK you would crochet a double when you see single. It may seem confusing at first but it's something you get used to.
Amigurumi Free Patterns also have some very cute offerings for free every day. I really love their swan which I've saved to my Pinterest board for later.
Passionate Crafter offers both crochet and knitting patterns and has some lovely Amigurumi patterns for free too. Click the link for a free winter gnome pattern.
My Amigurumi Farm offers free patterns too, mostly animals but I found them through a lemon!
Sewrella offers all sorts of crafts and patterns for free, click through for a free pattern for a flower pot.
Where to Get your yarn?
You can support your local shops or go along to one of the bigger chains like Hobby Craft. It's always nice to feel and see your wool that you are buying. I do buy a lot of wool online though and I can genuinely vouch for the Knitting Network as I've used them several times. I am also an affiliate of The Knitting Network so if you click through and make a purchase I may earn a little money with no extra cost to you. Thank you for your support.