I wanted to read Lying in Wait after reading Sarah's review over on Mum of Three World. It's not a new book but it appealed to me a little more than Liz Nugent's new book, Our Little Cruelties, which I will definitely be reading soon.
The Blurb
"My husband did not mean to kill Annie Doyle, but the lying tramp deserved it."

Lydia Fitzsimons lives in the perfect house with her adoring husband and beloved son. There is just one thing Lydia yearns for to make her perfect life complete, though the last thing she expects is that pursuing it will lead to murder. However, needs must – because nothing can stop this mother from getting what she wants.
My Review of Lying in Wait
The blurb doesn't give too much away, but the story has so many twists and turns it is hard to put it down. I listened on Audible so I got the three different narrators which were all brilliant.
Right from the start you know that Lydia is a seriously disturbed person, but the lengths she goes to to get what she wants will leave you reeling. And not just the shocking murder that begins the book.
Her son, Laurence, starts off as a seemingly self centred teen with issues himself, but once he discovers what his father did he becomes determined to make things better. But of course, his mother interferes. Laurence's character grows throughout the book and you do feel yourself warming to him. Some of the things he does seem rather crazy, but he does actually have a heart, whereas his mother seemingly does not.
There is lot of darkness in this book and very little light. Even Laurence's enjoyable trip to Italy is disrupted by bad news and he has to come home too soon.
I loved the characterisation, the flow of the story, the rollercoaster of a ride and the desperation of wanting to know what happened next.
I didn't like the ending, but not because it wasn't good, it just wasn't the ending that I wanted. It took me a while to absorb it.
I'm definitely going to read some more of Liz Nugent, I just need to take a few deep breaths first.
You can also read Lying in wait in paperback, hardback or kindle edition on Amazon.
Or You can buy from my Bookshop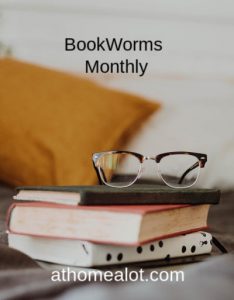 Book worms Monthly, Spring is in the air