I chose to read Shuggie Bain after so many people said it was their book of the year last year. I decided to buy it with my Audible Credit.
I may contain affiliate links in my post which will earn me a little money if you click through and purchase something, but it won't cost you any extra. Thank you for supporting my blogs.
Shuggie Bain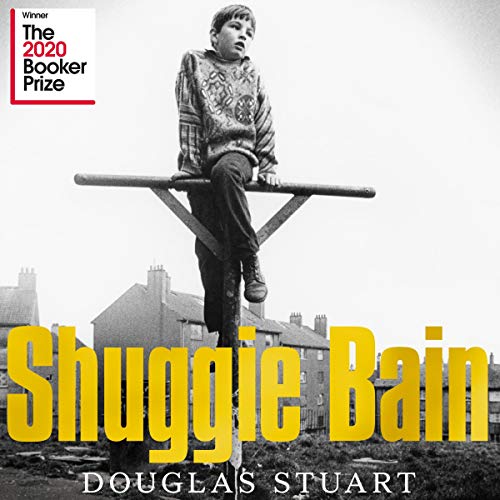 The Blurb
It is 1981. Glasgow is dying and good families must grift to survive. Agnes Bain has always expected more from life. She dreams of greater things: a house with its own front door and a life bought and paid for outright (like her perfect, but false, teeth). But Agnes is abandoned by her philandering husband, and soon she and her three children find themselves trapped in a decimated mining town. As she descends deeper into drink, the children try their best to save her, yet one by one they must abandon her to save themselves. It is her son Shuggie who holds out hope the longest.

Shuggie is different. Fastidious and fussy, he shares his mother's sense of snobbish propriety. The miners' children pick on him and adults condemn him as no' right. But Shuggie believes that if he tries his hardest, he can be normal like the other boys and help his mother escape this hopeless place.

Douglas Stuart's Shuggie Bain lays bare the ruthlessness of poverty, the limits of love, and the hollowness of pride. A counterpart to the privileged Thatcher-era London of Alan Hollinghurst's The Line of Beauty, it also recalls the work of Édouard Louis, Frank McCourt, and Hanya Yanagihara, a blistering debut by a brilliant writer with a powerful and important story to tell.
My Review of Shuggie Bain
Set in Scotland in the early 80s the Audio book was extremely well read by Angus King and it helped with setting the scene. I think it would make an interesting read too, you'd probably be picking up a few Scottish terms along the way.
The book begins in 1992 with a 16 year old Shuggie living in a bedsit, working in a supermarket and going to school in between. The boy is 'no right' is a phrase introduced in the first chapter and continues throughout the book.
We are then transported back to the early 80s and Shuggie's life as a young boy with a philandering father and a mother who enjoyed way too much to drink. The Father find them a new home in an old Scottish mining town where everyone is living on benefits. Shuggie's mother, Agnes, finds herself abandoned by her husband and trying to make ends meet alone with a job in a petrol station. But her drinking is the main focus of the story and despite her efforts life becomes a real struggle for all of them.
This book was a change to my usual mysteries and thrillers. The pace was much slower and there were no real surprises. This was life in the early 80s, and I remember the time well. I was probably the same age as Shuggie's older sister who made a quick escape. (I got married in the mid 80s to a taxi driver who went on to abandon me, and my two children for the taxi radio operator.) Thankfully, I didn't turn to drink.
I loved Douglas Stuart's intimate story telling which gave a vivid and sad picture of poor Shuggie and his family's life. There were some horrible demons to fight and they encountered some horrid people, but it was all told with compassion. You can't come away without some feeling for Shuggie and his family.
I wouldn't say this was my best read of any time, but it certainly made an impression on me. It's all worth it for the last chapter. The first chapter is the day before, the last chapter is the day Shuggie is looking forward to. But don't expect too much of a happy ending. This is not that kind of book.
You can also buy Shuggie Bain on Amazon.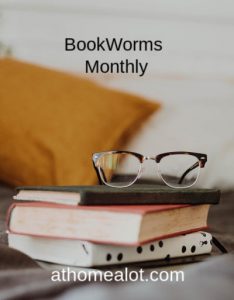 Bookworms Monthly is my link up for all bookish posts.