I ventured into another historical novel and Chose Blackberry and Wild Rose because the story sounded intriguing, and it certainly was.
This post contains affiliate links and if you click through and go on to purchase something, I may earn a little money at no extra cost to you. Thank you for supporting my blog.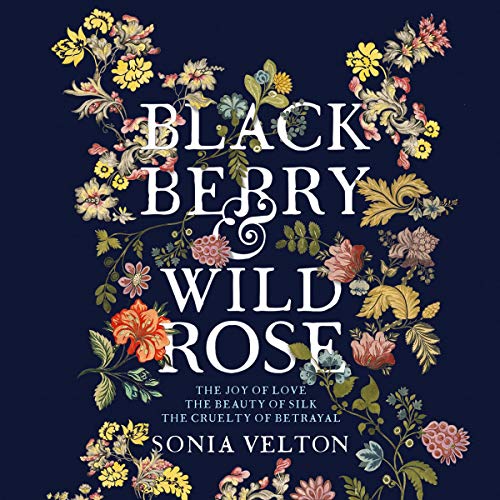 I listened to the book on Audible and I found the recording really good. There were complaints in the comments that the two women sounded similar, but I could distinguish them straight away, even if I'd stopped listening and came back to the story.
The Blurb
For fans of Jessie Burton and Tracy Chevalier, a rich historical debut set among the Huguenot silk weavers of Spitalfields in the late 18th century.
When Esther Thorel, the wife of a Huguenot silk weaver, rescues Sara Kemp from a brothel she thinks she is doing God's will. Sara is not convinced being a maid is better than being a whore, but the chance to escape her grasping madam is too good to refuse.
Inside the Thorels' tall house in Spitalfields, where the strange cadence of the looms fills the attic, the two women forge an uneasy relationship. The physical intimacies of washing and dressing belie the reality: Sara despises her mistress' blindness to the hypocrisy of her household while Esther is too wrapped up in her own secrets to see Sara as anything more than another charitable cause.
It is silk that has Esther so distracted. For years she has painted her own designs, dreaming that one day her husband will weave them into reality. When he laughs at her ambition, she unwittingly sets in motion events that will change the fate of the whole Thorel household and set the scene for a devastating day of reckoning between her and Sara.
The price of a piece of silk may prove more than either is able to pay.
My Review on Blackberry and Wild Rose.
This story had so many elements, the history of the Huguenots and the Spitalfieds silk, along with the revolution of the journeymen. The relationship between two very different women and how their lives became intertwined. The battle of the sexes and how women were rarely listened and often abused. The differences between those who had money and status and those who didn't. And the different romantic storylines.
The relationship between the two main characters was the main focus of the story. Two women who both felt repressed by men but also one by the other.
I could not work out where the story was going to end, it built up slowly but was always interesting. The ending was climactic and satisfying. It was both sad and happy in different ways.
Overall, I found this a very interesting listen (read) and I think I am fast becoming an historical novel fan. I think I even learned a little about weaving silk.
You can also buy the book on Amazon.
Or you can support my bookshop here