With the dreaded COVID-19 (Corona Virus) infecting so many of us, staying at home is the best option if possible. While you are keeping away from the crowds maybe you are wondering what you can do while you are isolated. Here are a few suggestions of mine. Including affiliate links of course. Remember, clicking these links will cost you no extra, but if you purchase I may earn a little money from them. So thank you in advance.
Home Decorating
It's a great time to get on with those decorating jobs that need doing, and you can ease your boredom while freshening up your home. Dulux are currently doing a March Special for Easter.
Save £5 off orders of £25 or more when you quote 5OFF25. Offer ends 31/3/2020. Conditions apply.
Add some colour to your home and your life indoors.
Mother's Day
Can't get out to see your Mother on Mother's Day? Why not send her some flowers and a free box of chocolates and have them delivered from Prestige flowers.
There are loads of lovely gifts to choose from and next day delivery if you order before 10pm. Please note delivery fees are more expensive for the weekend. Every Mother's Day order before 22nd March will be entered into a draw to win free flowers for a year!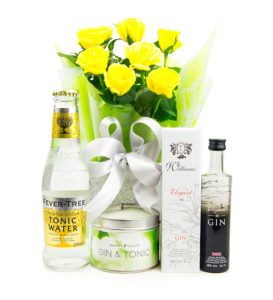 Easter
Easter is usually my favourite holiday of the year, two weeks of no school, lots of chocolate and loads of fresh spring air. It's not going to feel the same this year, but at least we are lucky enough to have a garden. We don't have to go without chocolate too, we can always buy our eggs online from the Cadbury Gift Shop.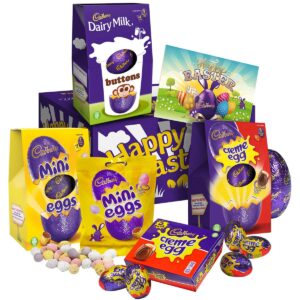 You can also order a chocolate Mother's Day gift if you get your order in by 4pm on Saturday 21st March. See my post on Cadbury's Mother's Day gifts for inspiration.
You can also buy Mother's day gifts and Easter Eggs from Thorntons. There is no need to risk the shops. Thorntons have 2 for £12 and 5 for £25 offer on their eggs.
School Closures
With most kids out of school for the foreseable future parents will be wondering what to do with them. Of course their education is important, and so is keeping their minds active and ready for when they finally go back to school.
Twinkl is a resource I have used in the past and they provide some fantastic learning resources. Why not pop on over and see what Twinkl have on offer for Kid's out of school, and a lot of their resources are free!
Edplace is another educational site that offers learning for children of all ages. It can be expensive for some, but you can get a £1 trial to see if it's worth it for your child.
Books
Books are going to be more important than ever now, we have agreed as a family to have a reading time each day. I'm not going to force the literature on them but let them choose what they like. We have lots of books already but Waterstones is generally our go to bookstore, the variety is amazing.
If you fancy your chances of winning an educational book on The Plastic Problem, I am giving two copies away currently on my other blog. I'm hoping postal services won't be affected but they seem to be okay for now.
Other Activities
I'm a huge fan of crochet so I'm stocking up on my wool stash and hoping to get a lot of works in progress finished. My go to wool store is Deramores They currently have some fabulous sales up to 30% off, and I'm thinking of joining in with their Easter Crochet along. I really enjoyed the Christmas one.
The kids are all keen to learn something new while they are off school. We haven't decided yet what this will be, but it should be fun.
Remember, if you are not sick you can go out, just keep away from other people who may be sick, even if they don't look it. There are plenty of wide open spaces to explore. Get some fresh air and enjoy a walk.
What will you be doing?