This post contains affiliate links which will cost nothing if you decide to click but may earn me some money if you decide to purchase. This review is for Home by Matt Dunn.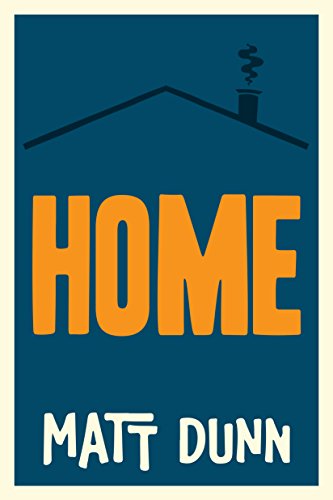 Paperback: 335 pages
Publisher: Lake Union Publishing (10 Nov. 2015)
Language: English
ISBN-10: 1503948390
ISBN-13: 978-1503948396
Product Dimensions: 14 x 2.5 x 21 cm
The Blurb
There's no place like home—except when it's a faded resort town like Derton-on-Sea. Which is why, eighteen years ago, Josh Peters couldn't wait to escape the place he thinks of as 'the last resort' for the bright lights of London.

Now his dad is sick, and his mum needs him, so he's back, living in his cramped teenage bedroom. But he's promised himself he won't be staying for long.

With simmering family tensions a little too close for comfort, and amongst the old friends, old enemies, and old flames he left behind, he's worried that some things may never change.

But is Derton the same place he was desperate to leave back then, full of failures and bitter memories, or has it been doing just fine without him? As Josh revisits his past, will he find that the only one who hasn't moved on is him?

His London life is calling him back. But sometimes, home is where the heart is…
My Verdict on 'Home.'
Not that I need anymore books to read or listen to, I joined Amazon Unlimited for a while. I was intrigued that you could also loan audio books. This is the first one I borrowed.
I'm not really sure why I went for Home, by Matt Dunn. I guess I thought I needed a little romantic comedy in my life, I like to mix things up occasionally. I always listen a little first to see that I can get on with the narrator and decided to give this a go, despite him being a little 'bland.'
Story wise, Home has got a fairly good plot, you have a fair amount of romance, sadness, embarresment that you would expect in a romantic comedy. You also have far too many 'corny' jokes. The storyline is pretty predictable, but I didn't mind. Overall it was a nice easy read, and sometimes that's all you need. I guess it even managed to normalise Cancer, which is often made out to be this real big baddie, which of course it is, but so many people face it daily, it is refreshing seeing it approached in this way.
You can buy the paperback on Amazon for £4.99, or get the audiobook for just £3.49